Lists
Continuing Our National Conversation About Conversations About Race
This content contains affiliate links. When you buy through these links, we may earn an affiliate commission.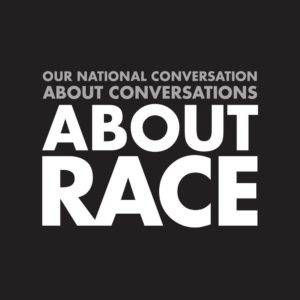 One of my favorite podcasts for the last few months has been the "Show About Race." Each week, some combination of hosts Anna Holmes, Baratunde Thurston,Raquel Cepeda, Tanner Colby, and various guests had a lively discussion about "our national conversation about conversations about race." The podcast started in 2015, but I didn't start listening until late 2016. And once I started listening, it became one of the podcasts I most looked forward to. So I was very disappointed to learn that the podcast was ending January 31.
However, the end of the podcast ends doesn't have to mean the end of the conversation about race—nor should it. The podcast itself provides lots of great fodder for conversation. Each week, the panelists talked about things they've been reading and watching. I've compiled many of their recommendations below. As you'll see, race is the central theme of the list, but not every book focuses exclusively on race. There are books about history, feminism, class, and memoir, all of which can inform how we think and talk about race and equality.
Take a look, and continue the conversation!
Early American History Through the 19th Century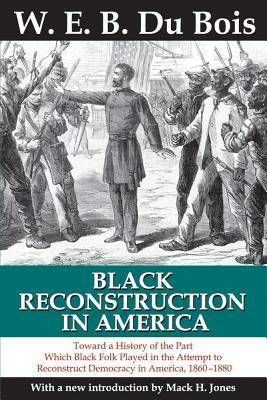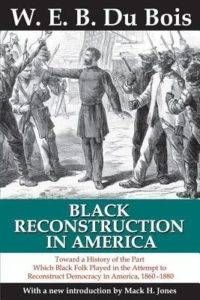 Black Reconstruction in America by W.E.B. Du Bois (mentioned in episode 1650). Research into post-Civil War reconstruction from the perspective of African Americans.
Gateway to Freedom: The Hidden History of the Underground Railroad by Eric Foner (mentioned in episode 1704). Tells the story of the anti-slavery resistance and their work to guide formerly enslaved people to freedom and safety.
Our Man in Charleston: Britain's Secret Agent in the Civil War South by Christopher Dickey (mentioned in episode 6). The story of Robert Bunch, a British consul in Charleston before and during the Civil War.
Reconstruction by Eric Foner (mentioned in episode 8). A classic history on the years immediately after the Civil War
The Half Has Never Been Told: Slavery and the Making of American Capitalism by Edward E. Baptist (mentioned in episode 1704). How slavery drove the development of early American history.
The Lost German Slave Girl: The Extraordinary True Story of Sally Miller and Her Fight for Freedom in Old New Orleans by John Bailey (mentioned in episode 15). "The battle over the identity of Sally Miller, either a part-African woman doomed to lifelong slavery or a German indentured servant who should be freed."
Twentieth Century American History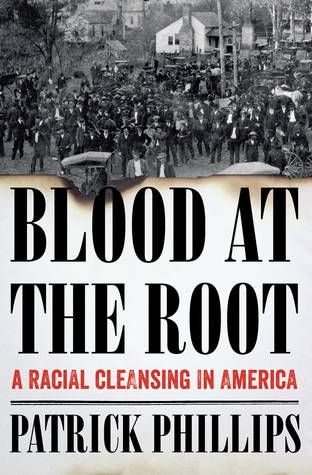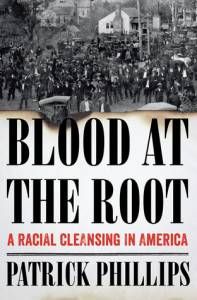 Blood at the Root: A Racial Cleansing in America by Patrick Phillips (mentioned in episode 1650). A account of the racial violence that forced African Americans out of Fayette County, Georgia.
Give Us the Ballot: The Modern Struggle for Voting Rights in America by Ari Berman (mentioned in episode 1642). The story of the Voting Rights Act and the push to limit it.
Imbeciles: The Supreme Court, American Eugenics, and the Sterilization of Carrie Buck by Adam Cohen (mentioned in episode 1649). The story of the 1927 Supreme Court case that allowed for the forced sterilizations.
Rising Tide: The Great Mississippi Flood of 1927 and How It Changed America by John M. Barry (mentioned in episode 12). How a 1927 flood led to the elections of Huey Long and Woodrow Wilson and drove more black Americans north.
Some of My Best Friends Are Black: The Strange Story of Integration in America by Tanner Colby (book by a host). The history of the integration of schools and communities and how it hasn't lived up to its promises.
Sweet Land of Liberty: The Forgotten Struggle for Civil Rights in the North by Thomas Sugrue (mentioned in episode 4). An account of the fight against Jim Crow and other forms of oppression in the Northern U.S.
The King Years: Historic Moments in the Civil Rights Movement by Taylor Branch (mentioned in episode 1704). Selections from Branch's landmark three-part history of the Civil Rights movement.
The Warmth of Other Suns: The Epic Story of America's Great Migration by Isabel Wilkerson (mentioned in episode 1636). The story of the 20th-century migration of black U.S. citizens to the North in search of better opportunities.
Modern American Life and History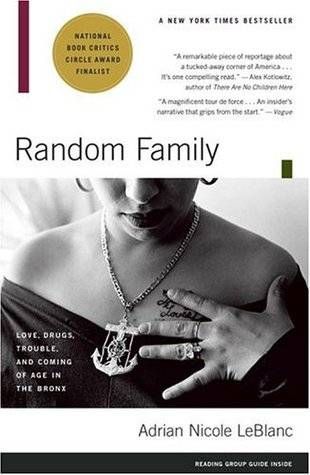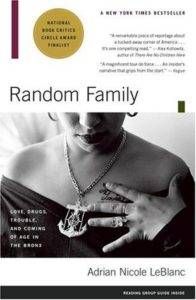 Random Family: Love, Drugs, Trouble, and Coming of Age in the Bronx by Adrian Nicole LeBlanc (mentioned in episode 14). The story of two young couples in the Bronx and the drugs, violence, and poverty that they live with.
The Big Payback: The History of the Business of Hip-Hop by Dan Charnas (mentioned in episode 9). The story of hip-hop from the 1970s to the early 21st century.
The Invention of Brownstone Brooklyn: Gentrification and the Search for Authenticity in Postwar New York by Suleiman Osman (mentioned in episode 14). The history of the gentrification of Brooklyn and the tensions that have ensued.
International Affairs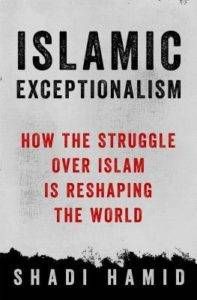 Islamic Exceptionalism: How the Struggle over Islam is Reshaping the World by Shadi Hamid (mentioned in episode 1636). A study of Islam's role in modern politics
Reflections on the Revolution in Europe: Immigration, Islam, and the West by Christopher Caldwell (mentioned in episode 1638). How the immigration of Muslims has affected Europe and its culture.
The Dominican Republic: A National History by Frank Moya Pons (mentioned in episode 8). A comprehensive history of the Dominican Republic.
Social and Cultural Analysis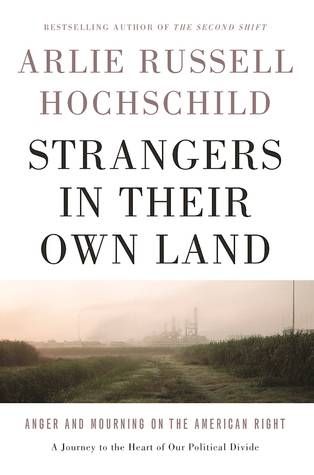 Black Behind the Ears: Dominican Racial Identity from Museums to Beauty Shops by Ginetta E.B. Candelario (mentioned in episode 8). "An examination of what it means to be Dominican, both in the United States and in the Dominican Republic."
Racecraft: The Soul of Inequality in American Life by Karen and Barbara Fields (mentioned in episode 1635). A sociologist and a historian on how race and racism are conceived in America.
Strangers in Their Own Land: Anger and Mourning on the American Right by Arlie Russell Hochschild (mentioned in episode 1643). A sociologist delves into the lives and attitudes of conservatives in the Louisiana bayou.
The End of White Christian America by Robert P. Jones (mentioned in episode 1649). An exploration of the fear and hope that comes with America's no longer being a predominantly white Christian nation.
The History of White People by Nell Irvin Painter (mentioned in episode 1648). The 2000-year history of whiteness as a category.
Class Issues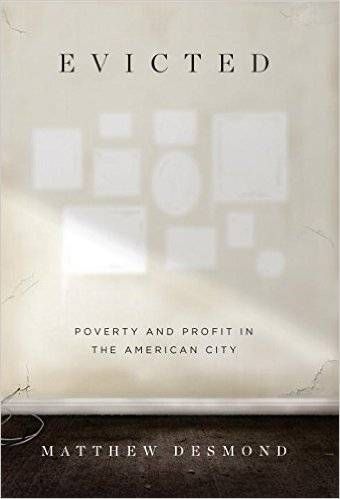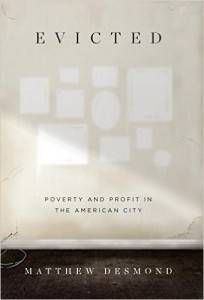 Evicted: Poverty and Profit in the American City by Matthew Desmond (mentioned in episode 1701). An examination of the housing crisis among poor Americans today.
Hillbilly Elegy by J.D. Vance (mentioned in episode 1652). A former Marine and Yale Law School graduate looks at his family history and considers what it reveals about class in America today.
The Other Wes Moore: One Name, Two Fates by Wes Moore (mentioned in episode 9). The author, a successful businessman and White House Fellow, learns of another man who shares his name and background but ended up a convicted murderer.
White Trash: The 400-Year Untold History of Class in America by Nancy Isenberg (mentioned in episode 1639). A history of class issues in the United States.
The Criminal Justice System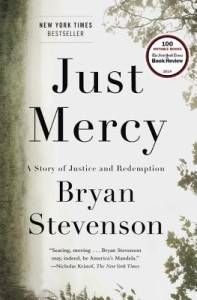 Ghettoside: A True Story of Murder in America by Jill Leovy (mentioned in episode 12). An examination of violence in black neighborhoods, focusing on the murder of a young black man in LA.
Just Mercy: A Story of Justice and Redemption by Bryan Stevenson (mentioned in episode 11). The story of Stevenson's work seeking justice for criminal defendents who don't often receive adequate legal help.
Sing for Your Life: A Story of Race, Music, and Family by Daniel Bergner (mentioned in episode 1637). The story of Ryan Speedo Green's journey from poverty and a stint in juvenile detention to the Metropolitan Opera.
The True American: Murder and Mercy in Texas by Anand Giridharadas (mentioned in episode 5). "The story of Raisuddin Bhuiyan, a Bangladesh Air Force officer who immigrated to America, and Mark Stroman, who shot Bhuiyan in a Dallas minimart to avenge the 9/11 attacks."
They Can't Kill Us All by Wesley Lowery (mentioned in episode 1650). Reporting on police killings in America and the ensuing protests.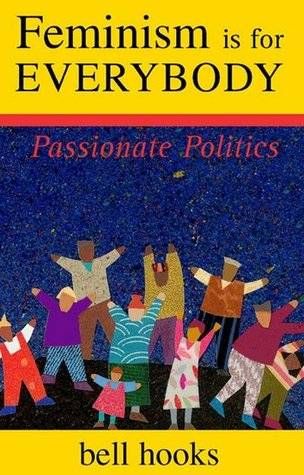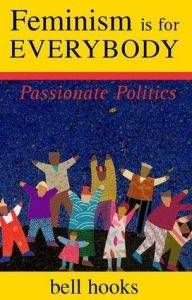 Feminism
Feminism Is for Everybody by bell hooks (mentioned in episode 1703). An introduction to feminism and its role in eliminating all oppressions.
The Book of Jezebel: An Illustrated Encyclopedia of Lady Things by Anna Holmes (book by a host). An illustrated guide to "pop culture, feminism, fashion, sex, and much more."
Collections of Essays and Other Writings
Borderlands/La Frontera by Gloria Anzalda (mentioned in episode 1703). Essays and poems exploring the author's identity as a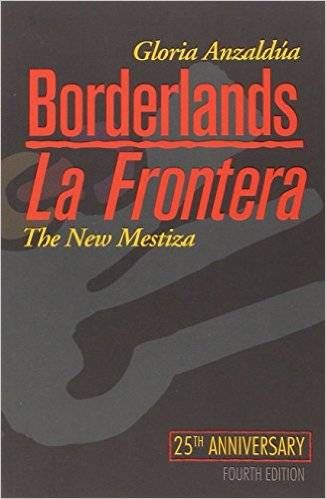 Chicana, a lesbian, an activist, and a writer.
How to Be Black by Baratunde Thurston (book by a host). Satirical essays like "How to Be the Black Friend," "How to Speak for All Black People," "How To Celebrate Black History Month."
My Own Words by Ruth Bader Ginsberg (mentioned in episode 1703). A collection of speeches and essays by the Supreme Court Justice.
Saving the Race: Conversations on Du Bois from a Collective Memoir of Souls by Rebecca Carroll (mentioned in episode 15). Reflections by the author and 18 other African Americans on the relevance of W.E.B. Du Bois's writings for today.
Sugar in the Raw: Voices of Young Black Girls in America by Rebecca Carroll (mentioned in episode 15). Carroll interviews 15 youg black women from across America about their lives.
The Fire This Time: A New Generation Speaks About Race by Jesmyn Ward (mentioned in episode 1636). A collection of essays and reflections on race in the U.S. today.
This Bridge Called My Back: Writings by Radical Women of Color by Cherrie Moraga and Gloria Anzaldua (eds.) (mentioned in episode 13). A collection of essays, interviews, poetry, and visual art by women of color exploring race, class, gender, and sexuality.
Memoir
Becoming Maria: Love and Chaos in the South Bronx by Sonia Manzano (mentioned in episode 12). A memoir by the actress who played Maria on Sesame Street.
Bird of Paradise: How I Became Latina by Raquel Cepeda (book by a host). A memoir of Cepeda's research into her own Dominican-American roots.
Negroland by Margo Jefferson (mentioned in episode 15). A memoir of life in upper-crust black Chicago.
The Book of Luke: My Fight for Truth, Justice, and Liberty City by Luther Campbell (mentioned in episode 11). A memoir by the hip-hop artist from 2 Live Crew.
Novels
Another Brooklyn by Jacqueline Woodson (mentioned in episode 1635). A novel about a girl and her friends growing up in 1970s Brooklyn.
Beasts of No Nation by Uzoinma Iweala (mentioned in episode 16). A novel about a child soldier in West Africa
The Underground Railroad by Colson Whitehead (mentioned in episode 1636). A novel about an enslaved woman seeking a route north to freedom on an actual underground railroad.