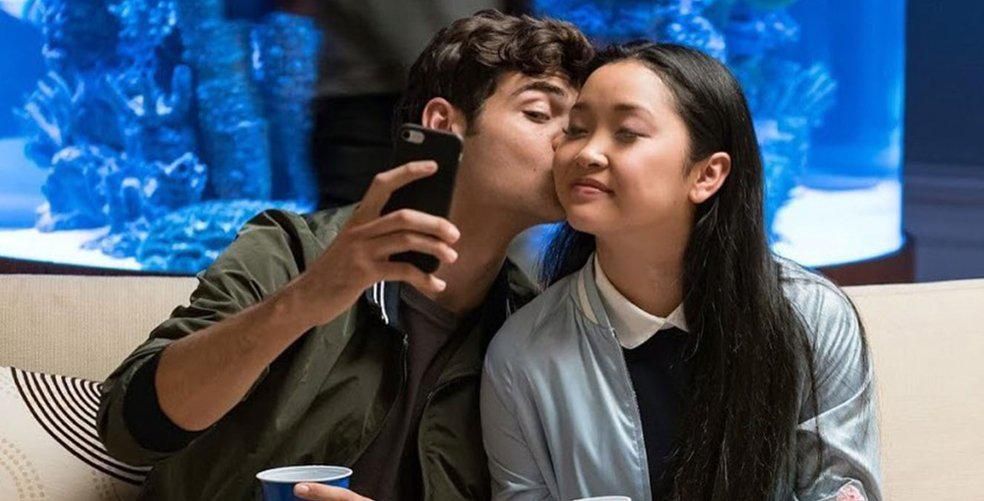 This content contains affiliate links. When you buy through these links, we may earn an affiliate commission.
With the success of Netflix's summer of romcoms, the upcoming release of the Dumplin' movie, and the news that To All The Boys I've Loved Before was one of the most watched Netflix films ever, it's high time for the age of the YA romcom. With great movies like Love, Simon and The Hate U Give making it to the big stream and streaming services adaptations getting lots of buzz, it seems like producers are seeing the potential of contemporary YA. And there's no shortage of material to draw from! Here are six other contemporary YA books that deserve the To All The Boys I've Loved Before treatment.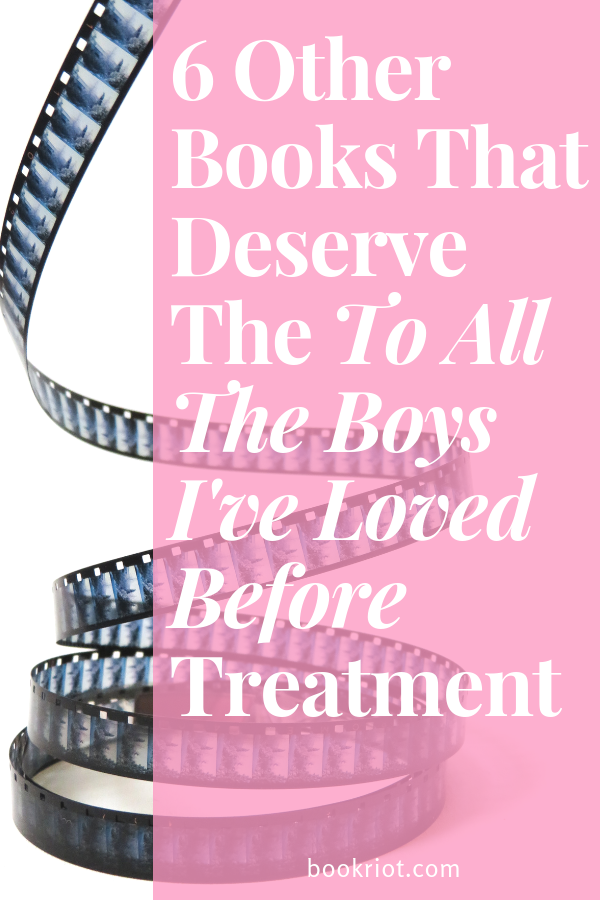 Fangirl by Rainbow Rowell
The YA love story for geeks and fangirls everywhere. Cath is a serious Simon Snow fan and one half of a a fanfic writing duo with her twin sister, Wren. But college changes everything. Cath and Wren are growing apart and creative writing classes don't appreciate fan fiction and the cute boy in her class is confusing and also maybe wonderful. This is such a great story about dealing with change and falling in love and being true to yourself. Lots of sister feels, plus Cath and Levi are the cutest.
Hollywood setting? Check. Improbable high school involvement in the film industry? Check. Kind-of Cinderella story? Check. Adorable romance? Check. Nina Lacour's love story about two girls in Hollywood who fall hard on the set of an indie movie would make such a lovely, feel-good movie. Emi thinks Ava's rags-to-riches story of a regular girl who finds out she's the granddaughter of a famous movie star with a serious talent for acting is the perfect is the perfect Hollywood story—and she's there to see all of it. But life isn't like the movies, and trying too hard to make it perfect can sometimes do the opposite.
So, so cute and lovely with some definite Cinderella vibes that I could see taking me back to movies like A Cinderella Story, but with a modern Hollywood take. The only real question is why isn't this a movie already?
Here To Stay has everything you could want from a great teen movie: lots of sports feels, crushes and first love, plenty of drama, and, most importantly, a heartfelt story about overcoming racism and bullying. Bijan's story is so important and relatable in big and small ways. I could see an adaptation of this story having all the best parts of feel-good sports movies as well as that classic coming of age feel. The issues of racism, bullying, gun control, and youth activism are also so, so relevant.
What If It's Us by Adam Silvera and Becky Albertalli
What's more adorable than a romcom where the two romantic leads keep screwing up their dates and requesting do-overs? I can't think of much. Between Arthur and Ben's inauspicious start, the great dynamics they have with their friends (particularly Ben's BFF Dylan), and the NYC setting, this has great movie potential. Plus! It's actually already been optioned for film.
If you're looking for a romcom, this is definitely not that book. But if you're looking for an incredibly heartfelt story about grief and coming to terms with life after loss centered, then this is the book for you! An adaptation of this book would definitely be a tear-jerker (much like the book itself), but I kind of love those. Especially when the main character does find hope and some degree of recovery by the end. Hawaii is such a gorgeous location for a film and juxtaposed with Rumi's grief and her struggles to write music again—so much potential for a really lovely, artsy film. I'm also imagining some really great flashback scenes with Rumi and Lea from before the accident.
Okay, girls of color rocking science—particularly computer programming? Yes, please! I loved it in the book, and I'd love it in a movie. I think of all the books on this list I could imagine this one as being most similar to To All The Boys I've Loved Before in tone—it's definitely a rom-com. But at the same time it's also about prioritizing your own life and goals and not giving up what you want just for a boy. Not to mention Dimple and Rishi are the cutest and I would kill (I mean metaphorically, not literally) to see that talent show scene.
And if you're still looking for more great contemporary YA in the vein of To All The Boys I've Loved Before then check out these 10 read-alikes and this quiz to determine which YA love story you should read after finishing To All The Boys I've Loved Before.