Lists
Connected Stories to Quench Your Novel Thirst
This content contains affiliate links. When you buy through these links, we may earn an affiliate commission.
Whenever someone says they don't like short stories, I mentally call bullshit. I know! It's a terrible, judgy thing to do, but I've always been a firm believer that there's a book for everyone. That's my educator's optimism talkin'. I want to believe there's a book of short stories for everyone…even people who are anti-story.
Interconnected short stories fill me up with glee. I am a lover of novels, no doubt, and a well-chosen book of connected stories bring an air
of completeness that I think will appeal to readers who don't naturally gravitate to short story collections. Whether the stories are connected by a specific location, common characters from one story to the next, or ongoing themes…these books carry an equal intellectual and emotional weight to novels. Being able to look back over the experience of reading a collection is great when you can see a theme approached from various angles, or you can see the ripple effects of one character's actions on other characters, other times, or history as a whole.
I could wax poetic all day, but let's get on to some recommendations. I've read several of these books, and I've crowd-sourced my fellow Rioters for some of their favorites.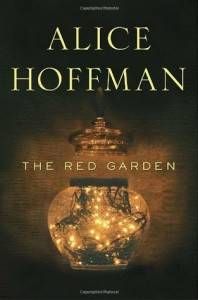 The Red Garden by Alice Hoffman: Set in Blackwell, Massachusetts, this collection covers nearly 300 years of characters and the ways they cross paths with the "red garden." Literally, a garden, but a magical one! Full of Hoffman's specific brand of enchantment, this collection is a moody examination of small town America.
The Illusion of Separateness by Simon Van Booy: A master of the short story, Simon Van Booy seems one of a dying breed. His language is high-flown and richly wrought (say that five times fast), and this might be my favorite of his books for the fact that it's so tightly woven into a very short volume. At the epicenter of these vignettes are a American and a German soldier in World War II; their encounter shapes their future and the lives of those around them.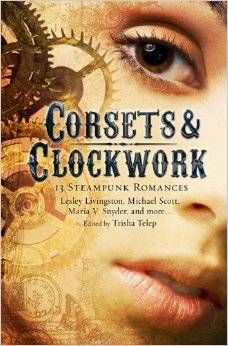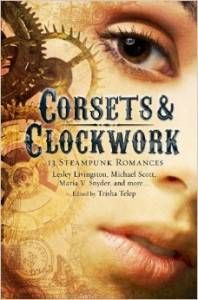 Corsets and Clockwork: 13 Steampunk Romances edited by Trisha Telep with contributors: Caitlin Kittredge, Dia Reeves, Michael Scott and others: One day I realized I hadn't read any steampunk, so I downloaded this collection! I was happy with the thematic and genre connections running through it, and I felt I got a nice overview of what steampunk can be from a variety of talented authors.
Spoiled Brats by Simon Rich: Author crush? Yes! Simon Rich's stories are super short, whip smart, and he takes it upon himself to skewer culture from millennial entitlement to relationships, and career choices. You name it, it's probably been on Rich's chopping block.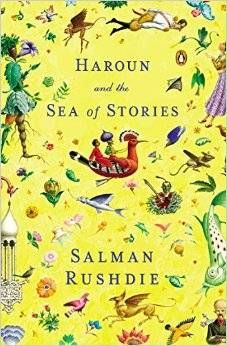 Haroun and the Sea of Stories by Salmon Rushdie: Even though it's a collection written for children, there's no reason the magic can't delight adults. Just to give you a taste, this allegorical collection takes place in a city so old that it's forgotten its name. (Also recommended by Rachel Smalter Hall.)
You Know When the Men Are Gone by Siobhan Fallon: This collection focuses on military families and the struggles associated with service and deployment. Set in Killeen, Texas (a few hours from where I live), the stories explore multiple facets of the military life. Some of the stories deal with soldiers in combat, their longing for a normal life at home, and the struggles their families experience stateside, waiting. Others tackle the problem of accepting a civilian life and a return to "normal." There's fidelity and infidelity, heartbreak, disappointment, triumph–and inevitably–death. These stories are not only connected by the military focus, but by characters who cross over from one story to the next, allowing the reader to know them better.
Rioter Recommendations:
Before You Suffocate Your Own Fool Self by Danielle Evans (Rita Meade)
The Woman Who Thought She Was a Planet by Vandana Singh (Nikki Steele)
Nocturnes by Kazuo Ishiguro (Chris Arnone)
Tales from Outer Suburbia by Shaun Tan (Andi Miller)
Olive Kitteridge by Elizabeth Strout (Andi Miller)
Dark Matter: Reading the Bones by Sheree Thomas (Jessica Pryde)
Ancient, Ancient by Kiini Ibura Salaam (Jessica Pryde)
So Long Been Dreaming: Postcolonial Science Fiction and Fantasy by Nalo Hopkinson (editor) with contributions by Uppinder Mehan, Karin Lowachee, devorah major, and others. (Jessica Pryde)
Mothership: Tales from Afrofuturism and Beyond by Bill Campbell (editor) with contributions by Edward Hall, Junot Diaz, Lauren Beukes, and others. (Rah Carter)
Asleep by Banana Yoshimoto (Rachel Smalter Hall)
Oye What I'm Gonna Tell You by Cecilia Rodriguez Milanes (Jessica Woodbury)
In the Country by Mia Alvar (Jessica Woodbury)
The Frangipani Hotel by Violet Kupersmith (Jessica Woodbury)
The Twelve Tribes of Hattie by Ayana Mathis (Liberty Hardy)
____________________
Book Riot Live is coming! Join us for a two-day event full of books, authors, and an all around good time. It's the convention for book lovers that we've always wanted to attend. So we are doing it ourselves.