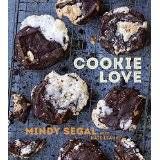 We here at Panels are taking some much needed time off; in the meantime, we're revisiting some favorite old posts from the last 6 months! We'll see you back on July 8 with all new posts for your enjoyment.
This post originally ran on June 24, 2015.
_______________
­­­­For the feminist comics fan, there's no better time to get a tattoo. I can't think of a more fitting emblem for feminism than the Non-Compliant symbol from Bitch Planet. It epitomizes fearlessness, individuality, and general badassery.
NC is more than just a cool icon, though. It also represents community. It's a visible representation of your beliefs that serves as a beacon to like-minded people. And it's a prominent promise to yourself (and anyone who sees it) to always remain Non-Compliant—a commitment to overcoming what others think and expect of you.
At least, that's how it seems from the outside. I haven't gotten the NC tattoo, and I don't know if I ever will.
I love the idea of a tattoo. I've perused dozens of ideas and even talked to tattoo artists about what I want. My mom and most of my siblings have tattoos, and my brother-in-law owns a tattoo parlor. At family get-togethers, they all ask me when I'll get mine. The longer I go without getting inked, the more I feel like the black sheep of the family.
Like any good book nerd, I've turned to books to help me decide. I own The Word Made Flesh: Literary Tattoos from Bookworms Worldwide, and Body Type 1 and 2. I thought I would be inspired by all the creative ways my fellow bibliophiles decorated their bodies. Instead, I flipped through the books with a growing sense that everything had already been done before; nothing I chose would be truly unique.
For a long while, I worried about how to take care of a new tattoo and whether my skin would reject the ink. Then I read Kate Leth's sumptuously illustrated guide to choosing and caring for tattoos, Ink for Beginners. She covers everything—how painful tattoos are for pretty much every part of the body, how to choose an artist, what to do before and after the session. She cleared up all my questions and addressed pretty much every fear (even if she didn't dispel those fears—"YES, IT HURTS," she writes early on).
So now what's stopping me?
The reasons, of course, are complex. First, it's easier to think about something than actually do it. But more tellingly, I want to take my time. I want it to feel totally right. Leth recommends waiting a year after deciding on a tattoo; I've been thinking about mine for far longer.
I mentioned earlier that several in my family have tattoos, but there's more to that story. Almost all of them chose their first tattoos in honor of the memory of loved ones who have died: My twin sisters who lived only a day; my brother-in-law, Josh, who died in a hit-and-run accident. My best friend's mother, who beat cancer for a decade.
These deaths tore us up; these deaths also pulled us together. They left a mark on us inside, a mark so permanent and deep that it feels physical. It only makes sense to show it on the outside, too.
Chelsea, my oldest sister and Josh's wife, re-inked the wrist tattoo that matched Josh's. My youngest sister, Emily, chose Josh's initials underneath a cross similar to the one that covered his back. Another sister, Aimee, chose a wrist tattoo of "Love Never Dies" for Josh and hearts with the twins' initials on her abdomen. Mom remembers the twins, along with all of her children, with a flower anklet. My best friend chose a symbol that represents her family's name.
I've spent many hours thinking about what design, what song lyrics, what symbol might best pay tribute to Josh and the twins and others I have loved and lost. I've come close, but nothing has felt quite right. And the longer I wait, the more I want my ink to represent what my lost loved ones have given me— a new love for myself, a dedication to feminism and equality, a commitment to being creative.
Maybe I'm asking too much from body art. Maybe I should just kick back and enjoy the uncertainty.
And let's be real—everyone knows that you can't get just one tattoo. Perhaps once I dive in, I'll laugh at my old self for waiting so long; perhaps I'll quickly and easily find other symbols that express my inner hopes and dreams on my outside. (The NC art is surely next on the list, if/when I ever make the plunge—and this lady would be the one to do it.)
But perhaps it's not the tattoo itself that really matters. The time I've spent thinking about how best to honor my loved ones and represent myself—my past, my present, my future—is a kind of tribute in itself. I can take my time and choose—if I ever do—the best symbol to represent all they have meant to me and all I have become.
Maybe waiting is my own statement of Non-Compliance.
____________________
Follow us on Twitter for more comics goodness!