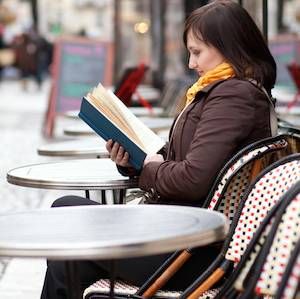 Have you ever been in a supermarket or airport gift shop and noticed those slim romance paperbacks on the display rack? And wondered who the heck reads them? Well, I do. I started reading romance in 2007, and back then I would not have been able to tell you those books are known as category romances, so named because they are written to a specific style and tone, with packaging that emphasizes the publisher and the line rather than an individual author. Some of the most beloved single-title romance writers, like Nora Roberts, Linda Howard, Jennifer Crusie, and Elizabeth Lowell got their start writing category romance. Recently, the biggest category romance seller, Harlequin (now a division of HarperCollins) put out a helpful flow chart for writers thinking of sending in a manuscript. As you can see, readers who pick up a category romance know exactly what they are getting: suspense, contemporary, historical, inspirational (Christian), African American, medical, or paranormal, to name a few.
And that's something I really appreciate about category romance: I can count on the length, the "heat" level, and the setting. If I happen to be in a mood to read a pretty specific kind of book, there's no need to pray I didn't just waste four bucks buying the wrong one. Of course, the fixed form of category romances also makes them the object of some derision, not just from non-romance readers, but even from within the ranks of romance readership itself (what is is about some people that they like to divide themselves into smaller and smaller in-group and out-groups?). But literary constraints aren't necessarily bad (think of the sonnet or haiku). In the hands of a good writer, the guidelines don't dictate the content of the book, but anchor it in its category, giving it a structure that supports surprisingly varied, sometimes groundbreaking, narratives.
Another thing I like about categories is what I call their "purity," although that's maybe the wrong word, since it implies that longer and more complex romances are somehow "impure" and that's not what I mean at all. But category romances are usually on the shorter side, and focus on the main protagonists, with few supporting characters or subplots. They are stripped down to the essentials of the genre, a dramatic love story with an emotionally satisfying, happy ending.They're very character-driven. The main characters are on nearly every page, and all of the thoughts, feelings, and actions that develop the relationship are depicted. To me, categories feel like a jolt of espresso. I love latte and cappuccino, but sometimes the steamed milk, foam, or cream is just distracting.
Categories are great for trying out a new subgenre of romance without making a three hundred page commitment. Or for getting out of a reading slump. Or for when you really want to experience the whole relationship arc in one day or even in one sitting. And in a genre dominated more and more by series (my least favorite being the "Surprise! No HEA until Book Number Whenever-My-Publisher-Pulls-the-Plug!" variety), it's a relief to know that categories promise self-contained stories.
Harlequin is by far the largest publisher of category romances, with about four to six books per month in nineteen different lines. I tend to follow authors I like, and for Harlequin Blaze and SuperRomance, that means Sarah Mayberry, Kathleen O'Reilly, and Janice Kay Johnson. For Kimani (African American), that means Farrah Rochon, and for Medicals that means Amy Andrews, Wendy Marcus, and Amalie Berlin. But, depending on how strictly you define category romance, there are some other sources.
A few years ago Random House started reissuing older categories from the defunct Bantam Loveswept line as an e-only imprint, and today, publishes new releases (mainly contemporary romance). I recently read and enjoyed Loveswept titles Truly by Ruthie Knox and Hold on Tight by Serena Bell. Digital publisher Samhain's Retro Romances are reissues of older categories from a variety of presses. Entangled Publishing is an independent publisher in digital and paper, distributed by Macmillan. It has specific lines, much like Harlequin, with series names that are not exactly self-explanatory, like Bliss (flirty romance with regular guys), Brazen (sexy alpha heroes), Covet (supernatural twists), and Ignite (suspense, adventure, and intrigue). All Bets are Off by Cynthia Cooke is the kind of over-the-top paranormal that can be fun if you're in the right mood to find out what happens when the ruler of the eighth level of hell (you know, the one that punishes white collar criminals) gets set up on a blind date by his minions.
I realize there are a few things about categories that can be daunting or even off-putting. For one thing, there are so many of them, that it can be hard at first to find the ones you like. For another, some of those covers and titles (Commanded by the Sheik comes to mind) are wince-inducing. I even find the cover copy to be badly misleading at times, for example, promising a grossly unequal relationship that turns out to be very egalitarian. And, finally, although Harlequin has its Kimani line and you can sometimes find diverse protagonists in other lines (Wendy Marcus's The Nurse's Not So Secret Scandal features a Jewish hero and Puerto Rican heroine, for example), categories, like the romance genre in general, focus on heterosexual relationships between white people.
Category romances have a kind of language all their own, and the more I read, the better I can understand the tropes, the shorthand, and the intertextual connections between the books. A description of a character or a brief gesture that seems superficial might have many levels of symbolism for an experienced reader. Maybe categories are the kind of thing you have to read a few of to really appreciate. If you read just one, you see the simple story, and you think the genre is simple. But the more I read, the more I see them as each playing a role in articulating and deepening the romance genre's basic concerns: what romantic love is, how we achieve it, and why it matters that we do.