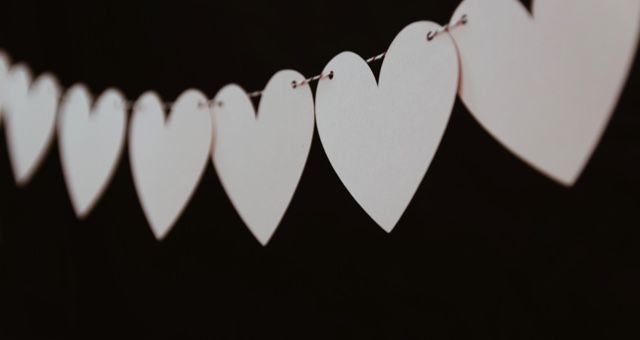 Lists
Jumpstart Your Romance Reading With A Completed Series
This content contains affiliate links. When you buy through these links, we may earn an affiliate commission.
For someone just getting into romance, it's hard to know where to start. Is this the first book in a series, or the seventh? Is the series done, or am I going to have to wait months for the next one? If you just want a place to begin, here are some starters for completed romance series to check out. Some are older, so they might be familiar, but I wanted to include a couple that have come to recent conclusions, too!
Destiny's Embrace By Beverly Jenkins
Series: Destiny
A lot of people I know, whether they frequent historical romance or not, have read Beverly Jenkins' Old West trilogy, which concludes with Tempest—the one where the wealthy mail-order bride shoots her doctor husband before actually meeting him. If you haven't read any of those, definitely check them out. But the first Beverly Jenkins series I read was Destiny—Destiny's Embrace, Destiny's Surrender, and Destiny's Captive. They are centered around three brothers (and their mother!) as they grow, learn, and love in Reconstruction-era California…and in international waters. Destiny's Embrace introduces us to the oldest brother, Logan, who needs a maid. When Mariah hops off a train from the East with a determined eye and a no-nonsense attitude, Logan isn't sure either of them will survive. But they have to live with each other, so…
This trilogy is pretty darn sexy, and you can learn some stuff about Reconstruction, too!
I was sent an advanced reader copy of this book and I just knew I had a new favorite author. Six books later, and I am still just as in love. This series is the first of four established ones, and it centers cinnamon roll characters and the morally-questionable folks they fall in love with. The Soldier's Scoundrel sets the tone with an aristocrat who had been injured in the war, who reluctantly falls in love with…well, a scoundrel. Don't listen to me rambling, just check them out.
The Duchess War By Courtney Milan
Series: The Brothers Sinister
Do you know what the first thing that delighted me about this book? Trains! I hadn't really thought about the fact that The Brothers Sinister was a Victorian series, and then there was some mention of a train. And I realized that changes in travel made everything different. But you know what else is great about The Duchess War? Everything else. The hero and heroine meet each other while they're both hiding out from a party. How can you not love that?
The Lotus Palace By Jeannie Lin
Series: The Pingkang Li Mysteries
A lot of people talk about Jeannie Lin's Tang Dynasty books (Butterfly Swords and My Fair Concubine in particular, which are delightful) but this is another historical series by Jeannie Lin that you can read all the way through. This series has all the same world-building and compelling dialogue, but also mysteries!
If you're looking to read contemporary instead, these are some good ones to start out with. They're not quite the Play By Play series as far as length, but they're great for a few days' reading. Sit down with these openers, and decide if you want to gorge yourself on the rest.
One and Only By Jenny Holiday
Series: Bridesmaids Behaving Badly
Why should brides get all the fun? This series (three full-length novels and a novella) features a few bridesmaids who are just trying to do their best for the brides in their lives, and they find themselves getting waylaid (hah. hah.) by…well, other men in their brides' lives. Jenny Holiday is great at telling a story that is both heartfelt and fun, and these books are easy to read over a weekend. And since it's peak wedding season, now's a good time to check them out, right?
Stroke of Midnight By Andie J. Christopher
Series: One Night in South Beach
This book starts on New Year's Eve, and features a sexy encounter between a woman who works too much to keep the family business afloat and a former Navy SEAL. Each story is a standalone, like you do, but they're about people who know each other, whether they're related or connected in other ways. Andie J. Christopher's stories are delightful and fun, and pretty sexy. And of course, they feature protagonists of color.
If you follow me on the socials, you know my feelings on Roan Parrish and her writing. In the Middle of Somewhere was her debut novel in 2015, and is a beautiful story featuring a furniture builder in Upper Michigan and the prickly man he comes to love. Roan Parrish's stories are more quiet, with less going on than the others, so if you're looking for something fast-paced, this series isn't the way to go. But they're a great place to start if your goal, like mine, is to make your way through her repertoire.
---
Obviously, contemporary and historical aren't the only subsets of romance. If you've got a favorite series starter in another sub-genre (or in these), let me know on Twitter!
---
This content first appeared in Kissing Books, Book Riot's twice-weekly romance newsletter. Interested? Subscribe!