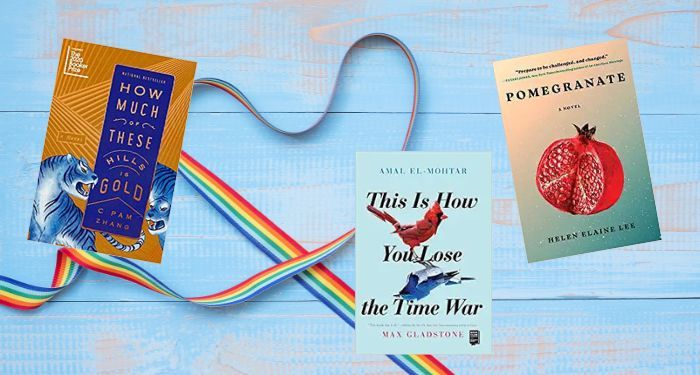 This content contains affiliate links. When you buy through these links, we may earn an affiliate commission.
First lines done well can convince you to read a book. I've certainly been won over by my fair share. Sometimes it's reading the first page at a bookstore to see if you want to actually read the entire book; sometimes it's stumbling across a first line on the internet and going "I absolutely have to read this." But what makes first lines so important?
Not only do first lines set the tone of a book, good ones also often provide that hook — the thing that makes you go, "well, what's all this about then?" They're attention grabbing or funny or mysterious in a way that makes you want to stop what you're doing and spent the next 12 hours seeing how the author delivers on the promise they're making in the first line. Because that's what first lines are: a promise of what's to come.
And sure, they're not the end all, be all. First lines — especially short ones — often work in concert with the first paragraph to create a more extended opening. Some books succeed even without particularly compelling first lines. But the fact remains that first lines are a pretty good indicator of what a book is going to be like — and whether you're going to enjoy it.
In researching another post about science fiction opening lines recently, I reacquainted myself with a lot of iconic first lines from fiction. But I also found myself being drawn in by lines from books I'd never read before. One in particular had me immediately ordering a physical copy of the book because I just knew it was one I would need to have a copy of to read over and over again, all from the opening line.
Instantly you want to find out why, right? Why are people given extra shadows? And if it's a punishment, why on Earth would a baby be born with two shadows? All those questions are eventually answered in the book of course, which depicts a world where people — particularly marginalized people — are punished and tracked by their shadows. But the opening lines only give you a small, tantalizing taste of that. And it leaves you wanting more.
Doesn't that leave you wanting more, just as any good first line should? Who are they? Why do they need silver dollars? What happened to their Ba? And since this is a novel full of questions that are answered slowly throughout the course of a meandering and nonlinear timeline, it's the perfect opening to set your expectations for what's to come.
Let's consider just a few more.
Amal El-Mohtar and Max Gladstone's poetic sci-fi novel, This is How You Lose the Time War, begins like this: "When Red wins, she stands alone." Interesting. But it's the following two lines that really cement this opening. "Blood slicks her hair. She breathes out steam in the last night of this dying world."
Well, now you really want to read what that's all about, don't you? We've got a punchy first line followed by a few more descriptive ones that tell you we're entering a world of violence on a massive scale here. Not only is our protagonist bloodied, she's standing on a dying world. A whole world. And she apparently views this as a good thing. It's a "win," after all. Now, all that's left, is to keep reading and find out why.
Are you convinced of the importance of opening lines now? Maybe even convinced to read a few of these great queer books just from the first lines? If so, happy reading. If not, I hope you'll at least take a moment to really savor the next opening line you read and all that it is or isn't doing to draw you in.
---