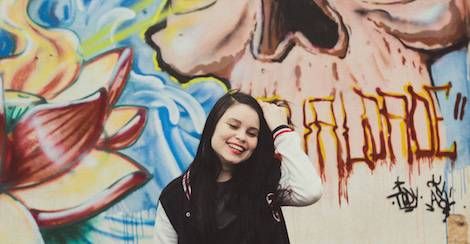 Quizzes
What Coming-of-Age Novel Are You?
This quiz to find out which coming-of-age novel you are is sponsored by Merci Suárez Changes Gears by Meg Medina.
Merci has never been like the other kids at her private school in Florida, because she and her older brother, Roli, are scholarship students. They don't have a big house or a fancy boat, and they have to do extra community service to make up for their free tuition. So when bossy Edna Santos sets her sights on the new boy who happens to be Merci's school-assigned Sunshine Buddy, Merci becomes the target of Edna's jealousy. Things aren't going well at home, either: Merci's grandfather and most trusted ally, Lolo, has been acting strangely lately. In a coming-of-age tale full of humor and wisdom, award-winning author Meg Medina gets to the heart of the confusion and constant change that defines middle school — and the steadfast connection that defines family.
---
From Holden Caulfield to Starr Carter, books about young people growing emotionally and mentally as well as more literally have been popular for a long time.
I've put together this quiz to determine which coming-of-age novel you are. The possible answers are diverse and perhaps unexpected. Let me know in the comments which novel you are and whether you agree with the result!