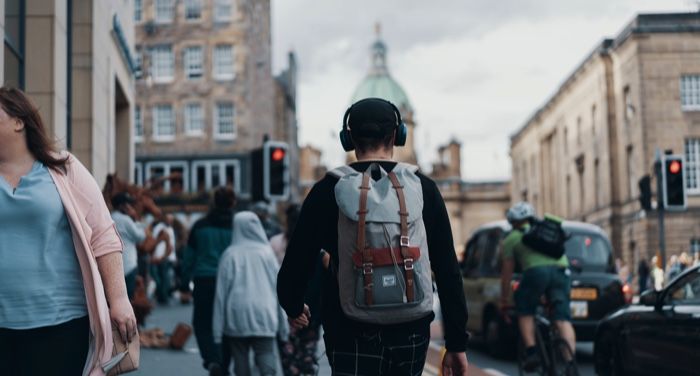 Audiobooks
6 of the Best Coming-of-Age Novels on Audio
This post on listening to audiobooks while playing World of Warcraft is sponsored by our '5 Books by Authors You Should Get to Know' giveaway. Enter now!

---
I'm a sucker for a good coming-of-age story, especially about girls. There's just something special about listening to the story of a young woman spreading her wings and flying out into the world on her own that hits the literary spot for me. I have read A LOT of them, but to narrow it down, here are a few of my favorite coming-of-age audiobooks.
Betty by Tiffany McDaniel, Narrated by Dale Dickey
In her second novel, Tiffany McDaniel tells the story of Betty, a young girl growing up in Appalachian Ohio in the 1960s. With a white mother and a Cherokee father, Betty feels stuck between two worlds. In brilliant prose, McDaniel's take on the coming-of-age tale highlights the struggles and accomplishments of the women in Betty's family. Time and time again McDaniel returns to celebrate resilience of Appalachian women. Dale Dickey embodies Betty's narrative voice beautifully, bringing the characters to life.
The Lying Life of Adults by Elena Ferrante, Narrated by Marisa Tomei
In her first novel since the end of her Neapolitan quartet, Elena Ferrante reminds us that she's still at the top of her game. Giovanna believes her life is almost perfect. But when Giovanna overhears her father say that her face is getting ugly like her estranged Aunt Victoria's, she feels devastated. To make amends, her parents give in to her demands to meet her aunt, and Giovanna is smitten with her aunt's brash words and behavior. From there her life begins to spiral, and Giovanna realizes that her world isn't so perfect after all. Marisa Tomei's narration of The Lying Life of Adults gives each character their own unique voice, and drew me in from the first few minutes.
I Am Not Your Perfect Mexican Daughter by Erika L. Sánchez, Narrated by Kyla Garcia
Julia's sister Olga has just died. Julia has never felt she could live up to Olga's perfect reputation, but after Olga is gone, Julia begins to learn that her sister may have had more secrets than she realized. As she and her family try to cope with their grief, they all must learn how to be a family again. Kyla Garcia performs the audiobook with a sarcasm and emotion that perfectly matches the teenaged narrator.
The Twelve Lives of Samuel Hawley by Hannah Tinti, Narrated by Elizabeth Wiley
Loo and her father, Samuel Hawley, have always lived life on the run, so Loo feels relieved when her father says he finally plans to stay in one spot. As they settle into their new home, Loo begins to wonder why Hawley has never explained the stories behind the 12 bullet wound scars he carries on his body. Elizabeth Wiley narrates this riveting coming-of-age story, which is full of mystery and gasp-out-loud thrilling scenes.
Sonora by Hannah Lillith Assadi, Narrated by Soneela Nankani
Ahlam is the daughter of a Palestinian refugee and an Israeli woman, making her feel that she never quite fits anywhere she goes. At her high school in Phoenix, Arizona, Ahlam battles feelings of loneliness, which is just made worse when several of her classmates die of unknown causes. Even when she meets new friends and attends countless numbers of parties, Ahlam's feelings of isolation follow her when she moves to New York City. There's something especially mesmerizing about this novel, aided by Soneela Nankani's wonderful narration.
Running by Natalia Sylvester, Narrated by Frankie Corzo
In her young adult debut, Running, Natalia Sylvester introduces us to Mari Ruiz, the daughter of a Florida Senator making a run for president. Mari isn't thrilled to be shoved further into the spotlight, but as the campaign continues she realizes she doesn't agree with much of her father's platform. Mari must decide whether to continue to go along with her father's plans or to stand up for what she knows to be right. Frankie Corzo brings such a vibrant voice to her performance, fully engrossing me in the story.