This content contains affiliate links. When you buy through these links, we may earn an affiliate commission.
Early on in the pandemic (I'm talking spring 2020) I lost all interest in reading science fiction and fantasy. I've loved speculative fiction, in all its varied forms, for my entire life, and so this change was jarring and a bit unnerving. But I knew forcing the issue wouldn't help, so I read other genres for most of 2020 and 2021. I figured the pandemic couldn't last forever, and that, eventually, my love for SFF would come back.
Cut to April 2022. I was still waiting for my desire to read any kind of speculative fiction to return. I missed it — I was craving dragons and epic quests and space operas — and yet, something in my brain still wouldn't click with it. Every time I picked up a fantasy novel I got bored within 20 pages. I started to wonder if I'd ever read these kinds of books again. Now it's been three years, almost exactly, since I experienced the most dramatic change in my reading life. I am coming back to SFF, slowly. But I am not the same, and my relationship to it is not the same.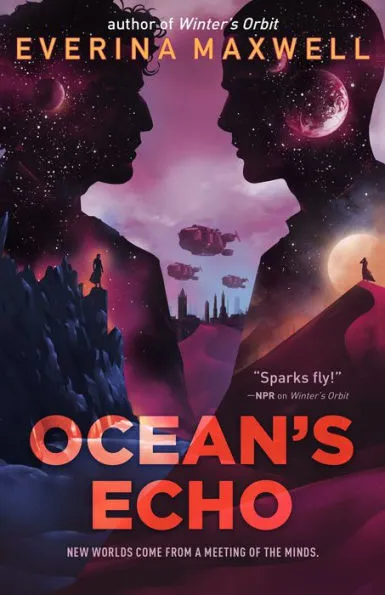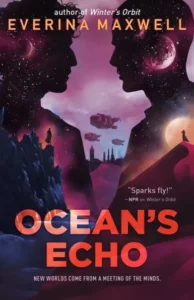 A few months ago, I felt that familiar craving again — I wanted some magic in my reading life! I was still finding it hard to connect with most SFF, so I asked around on Bookstagram for recommendations for "sexy vibes with magic and/or space." I thought I might be able to use romance, which I love, as a gateway back into other kinds of fantasy and sci-fi. The first recommendation I got was Ocean's Echo by Everina Maxwell, a thoughtful, slow-burn romance set in space with a side of adventure. I loved it! The pacing was perfect, I was enamored of the characters, and if I didn't understand every political and technological detail, who cares, I had a blast. If felt like a minor miracle.
Next, I listened to A Marvellous Light by Freya Marske, and had a similar experience. The sexy vibes! The magic! What fun! I listened to all 15ish hours of the audiobook with joy and immediately put the next one on hold. I started to feel cautiously optimistic. Was my SFF brain coming back online? I'd heard fantastic things about Cherie Dimaline's new witchy urban fantasy, VenCo. Pre-pandemic me would have fallen hard for a contemporary novel about a badass coven of witches trying to save the world. I downloaded the audiobook.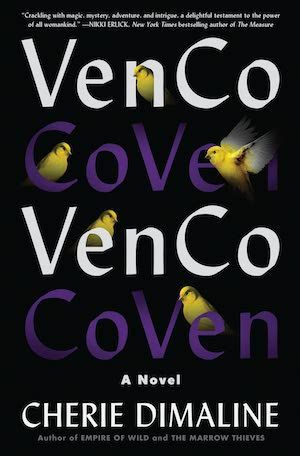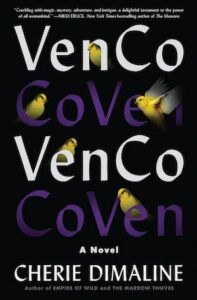 VenCo is a wonderful book. It's full of queer and trans characters! The magic is so cool! It's a fun romp, but the stakes are high, and it deals thoughtfully with a lot of contemporary issues. Hats off to Dimaline. But it was not for me. I could not get through it fast enough. Too much action, not enough romance. My brain checked out.
Over the last three months, I've continued to dabble in SFF. I've learned that, with a few exceptions, I can only read SFF via audiobook. I am more thankful for audiobooks than I've ever been before. I can't focus on magic systems and space adventures in print; audiobooks give me a way to enjoy books I would probably never read otherwise. But the even bigger takeaway from this whole experiment is a simple one: the gateway I'd been wanting wasn't a gateway after all — it didn't lead anywhere. The kind of sci-fi and fantasy I love has changed.
I used to read every kind of SFF I could get my hands on, from epic fantasy to hard sci-fi. Now there is a very specific kind of SFF I enjoy. I listened to The Bruising of Qilwa by Naseem Jamina, which I adored, because it's a slice-of-life story, a character study, a book about the world we live in, but set in a fantasy world. I couldn't make myself love In the Watchful City by S. Qiouyi Lu, despite being fascinated by the premise. It was just too meta for me. I thought Even Though I Knew the End by C.L. Polk would be just my thing, but the balance of romance to worldbuilding was skewed in the wrong direction for me. But I fell head-over-heels in love with When the Angels Left the Old Country Sacha Lamb — it has a touch of magic, but it's mostly about the queer friendship between an angel and a demon.
Perhaps all of this sounds very simple. Our taste in books changes all the time. But it doesn't feel simple, to me. I am still missing something I used to love. I can think of a dozen books offhand that I wanted to read three years ago and now have absolutely no interest in. I still can't read epic fantasy unless it's 60% romance, or sci-fi that is mostly plot, or anything very serious unless it is also extremely queer. There's a part of me that mourns this loss, and probably always will. But the bigger part of me is joyful and grateful and excited. For a while I was convinced I'd never read another fantasy book again. Now I know that I will, even though the scope of what I'm interested in is a whole lot narrower.
I'm glad I didn't give up. I'm glad I kept going back to SFF, that I stuck with it long enough to figure out what kinds of books the new me resonates with. This is what I hope for all of us as readers — that we give ourselves the time and grace we need to weather the changes and find new ways of loving the books and genres we love.