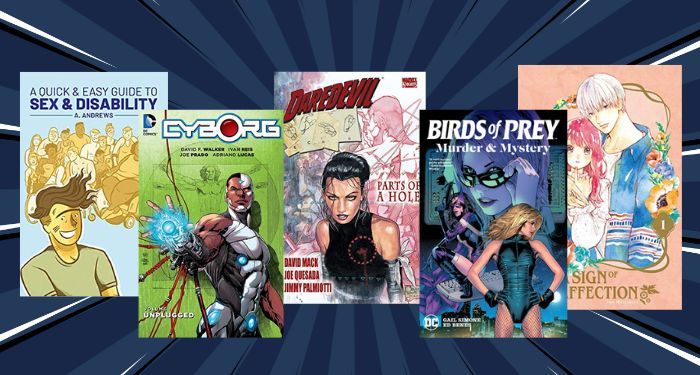 This content contains affiliate links. When you buy through these links, we may earn an affiliate commission.
Comic books have a long and difficult relationship with disabilities. For all my love of Batman, his rogues' gallery is filled with people suffering from mental disabilities. Rather than treating them with empathy, they're just villains to be punched and thwarted. Two-Face has dissociative personality disorder. Joker has a rotating id. Harley struggles with antisocial personality disorder. Most of the rogues are sociopaths or psychopaths. You get the picture. Rehabilitation isn't even on the table when you need them to break out of Arkham Asylum for another story.
But comics also do disabilities right sometimes. Let's face it, my early attachment to comics was a form of wish fulfillment. I was able to imagine myself as someone greater, someone with powers, someone who wouldn't get picked on. Disabled people have wishes that need to be fulfilled as well. They deserve to see themselves represented on the page, fighting injustices, and sometimes even turning their disabilities into advantages.
There are superheroes and supervillains. There are graphic memoirs and brilliant manga series. From blindness to paralysis to mental illness, disabilities are everywhere in comics if you know where to look. Here are 12 graphic novels, manga, and comics with great disability representation that you need to read right now.
---
I know there are so many more comics and so many more disabilities not included on this list. Who are some of your favorite characters with disabilities? What are their must-read stories?