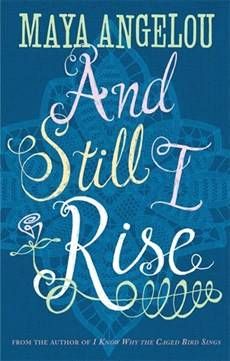 Being French and surrounded by English speaking friends, one of my biggest frustrations is not being able to share some of my favorite comics. With Dark Horse publishing Blacksad and IDW about to publish the integrality of Corto Maltese, things have been better. But there are still some pretty major gaps. So here is the perfectly subjective top 3 Franco-Belgian comics I wish were translated into English.
N.B: If you are a North American publisher consider this my highly educated expert advice on what to do next.
Jérôme K. Jérôme Bloche
Bloche's mother was just a big enough fan of British author Jerome K. Jerome to name her son after him. He is private eye who lives in a very anachronistic way. He wears a trench coat and a fedora (and pulls it off!), rides an electric bike and collects sound files of police sirens from all over the world that his friend Babette, a flight attendant, gathers for him. In short he is not a cool kid, but he is absolutely charming. He messes up, but he is not a joke. He is just human and actually very clever. With Jérôme, Dodier works with one of the most relatable characters I have ever encountered in a comic. The entire gallery of people from the janitor to the fortune teller is what makes these books work for me.
Yet the stories are far from missing action. Bloche sometimes feels like a grownup Tintin. I mean not too grownup, but adventure is never far. Our hero started solving mysteries in 1982 and received the very prestigious award for best series at the Festival d'Angoulême in 2010. And after 24 volumes and about 20 years of reading the series, I still want more.
Lanfeust de Troy
Lanfeust de Troy is the original eight volume fantasy story in the Lanfeust franchise that includes a few spin offs, sequels and prequels. On planet Troy everyone has a distinctive magical power. Lanfeust who can heat and melt metal at will is an apprentice blacksmith in a small village. His lovely fiancée C'ian is a healer who aspires to a quiet life with a lot of children. Lanfeust has his life mapped out for him… until he touches a piece of ivory that reveals his true power. And it is a lot of power! Lanfeust, Nicolède (his future father in law and mentor), and Nicolède's two daughters C'ian and Cixi, get on the road to go to the capital's University to understand what is going on. Lanfeust is a coming of age story in which he will have to overcome a super bad guy named Thanos and look for the mysterious Magohamoth.
The character designs and the world building are amazing. It so much more than just another medieval fantasy universe. The stakes are high, but the book never takes itself seriously. Plays on words, meta-humor, and innuendo clearly target an older audience. I have pushed this book on everybody I could during my first year in college. My way of reminding people that comics grownups can appreciate do not have to be rough or gritty.
Yoko Tsuno
Yes I am cheating. There are technically a few volumes of Yoko Tsuno translated into English and sold by the UK publisher Cinebook. They are still pretty much impossible to get in the United States or Canada, so I think it is fair game to include my favorite lady in this list.
Yoko Tsuno's first adventure was published in Le Journal de Spirou in 1970. She is a Franco-Japanese electrical engineer, who can pilot gliders, helicopters, and spaceships, is a skilled deep sea diver, and more than dabbles in martial arts. Her first adventure leads to an encounter with blue aliens who live under earth's crust before claiming back their planet Vinéa. Alternating between more grounded adventures and pure science fiction from space travel to time travel, Yoko can always count on her amazing friends. After reading everybody wants a Pol Pitron in their life.
Roger Leloup is a former collaborator of Hergé who worked for several years on Tintin at Studio Hergé. His drawing passion stemmed from his fascination for trains and vehicles. It is therefore no surprise that Yoko Tsuno has a focus on technology. No car misses a single nut or bolt. No background takes the easy route. I will be the first to admit that while the art is never disappointing, the quality of the writing does not hold throughout the 26 volumes—but what a journey!
____________________
Comics in your inbox? With our newsletter The Stack, you can receive a roundup of the best and brightest posts on Panels every week. Subscribe now!