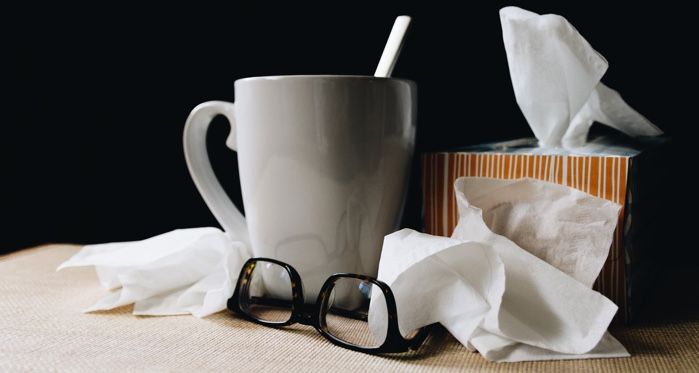 This content contains affiliate links. When you buy through these links, we may earn an affiliate commission.
Autumn and winter are my favorite seasons, but they come with one big downside: getting sick. As an experienced shut-in, I don't encounter too many germs, but I do get sick sometimes, including on the October day when I had to come up with a topic for this article: after over two and a half years of successfully dodging COVID, it finally got me.
Fortunately, I didn't get it that bad, but it did make me think about what comics might be most fitting for someone who is under the weather. Some people like to read about characters with troubles similar to their own. Others prefer pure escapism that allows them to forget about their current discomfort. So, after soliciting suggestions from my fellow Rioters, I divided this list into two sections, plus a secret third one, to accommodate each type of reader. No matter what kind of a patient you are, I hope you will find something to amuse you below.
If you aren't currently ill, you can still enjoy these comics, of course. You can also take steps to protect yourself and others. Get your flu shots and Covid boosters! Wear your masks! Stay home if you're sick! (If you can: I know some employers aren't so understanding about that, in which case, unionize!) And if you know someone who doesn't feel well, bring them one of these comics — I'm sure they'd appreciate it.
---
For more sick day reads, check out the best books to read before and after surgery, or maybe these books about medicine!