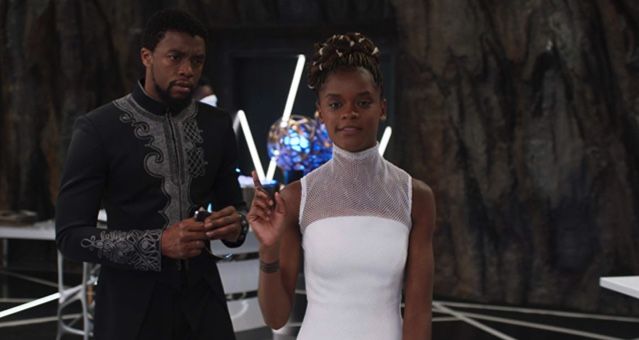 This content contains affiliate links. When you buy through these links, we may earn an affiliate commission.
When I think of "Super Genius Intelligence," I instinctively go to superhero comics. I mean, why not? There's no shortage of "Master-level" scientists, physicists, chemists, and mathematicians in a genre of crime-fighting. And let's be honest: when it comes to STEM scientists saving the day, don't you always think of iconic characters like Tony Stark, Bruce Banner, Reed Richards, and Hank Pym?
I'll admit that used to be me. But after years of reading comics, it got boring. These days, the STEM heroes I read about are women who star in their own series. Marvel's The Unstoppable Wasp is one of my top favorites so far, but it reminded me that women of color, especially black women, are still underrepresented in comics. Even fewer star in their own series. It made me ask: Can't black women be geniuses and save the world too?
In this list, I discovered and fell in love with black heroines in STEM who save the day one issue at a time. These women are cocky, brave, selfless, and witty. They venture to other dimensions, travel through space, and almost become mad scientists too.
Because when diversity is showcased well in our favorite comics, it can have an incredible impact in our world.
Ironheart is proving to be a rising star in the Marvel Comics Universe. This series revolves around Riri Williams, a teenage MIT engineering student who also moonlights as the superhero Ironheart. What I love most about Ironheart is that Riri is everything we want in a STEM superhero: she designs her own AI, makes her own upgrades to her armor, and invents new gadgets to help her fight crime in Chicago and beyond. She also thinks fast on her feet, has the heart of gold and isn't afraid to throw one-liners at B-list villains. Ironheart is gripping while maintaining a light, fun atmosphere; the action scenes are dynamic and jump off the page. With Ewing at the helms of this amazing ongoing series, we better be prepared for a new Iron hero in town.
Shuri by Nnedi Okorafor
A missing king? A new Black Panther? Music-eating Space Bugs? Marvel's Shuri hits the ground running when T'Challa goes missing and Shuri is determined to find him. It's easier said than done when she's expected to fill the Black Panther mantle and become Wakanda's new protector. What I really appreciate about Okorafor's run on Shuri is the world-building. Okorafor continues to show another side of Wakanda and showcase how Shuri's technological expertise saves her nation and the world. We also see Shuri come to terms with her powers as Griot, a warrior endowed with all of Wakanda's ancient history. Although Shuri struggles to forge her own identity outside of her brother's shadow, she shines as a scientist and a hero in this ongoing series.
I finally caught up with the adventures of Lunella Lafayette and her big, red dinosaur and, boy, am I not disappointed! What's great about this series is its commitment to keeping the title as campy as possible—in a good way. It's a challenge in itself to write a little girl in a superhero comic, but Montclare gives her the nuance of a whimsical kid with big dreams. While she's a heroic scientific genius, Lunella is still 9 years old and still has 9-year-old kid problems. Her worrying parents and boring teachers just don't understand! Kinetic and fun, the artists' style reflects Lunella's superhero life and the uncanny issues that come with having a devil dinosaur from another dimension as a sidekick.
A retelling of Mary Shelley's classic Frankenstein, LaValle picks up the story nearly 200 years later with the last living descendant of Victor Frankenstein, Dr. Josephine Baker. When the brilliant Dr. Baker reanimates her 12-year-old son, who was killed by a police encounter, she catches the attention of a mysterious organization with their own agenda for her research. This series has everything you want in a Frankenstein story: mad scientists, the search for immortality, the Monster, and copious amounts of death and destruction. LaValle's storytelling is witty, pragmatic, but wickedly entertaining. Dr. Baker walks a fine line between hero and villain throughout the miniseries and is a fresh reminder that having a tragic backstory doesn't absolve you of crimes against humanity.