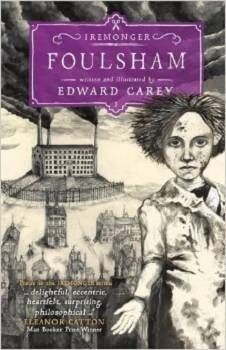 The Muppets are a celebration of the odd, the weirdo, and the quirky.
Say what you want about their new show, the Muppets are beloved, and rightly so. Depending who you ask, it may be true that the new show is off to a slow start, but they'll always hold a special place in my heart.
After all, they're weirdos, sure. But they're good weirdos.
And what do weirdos deserve? Comics. Gather round, there's plenty for everyone.
Kermit
Kermit might be green, but he's a classic type. He's about loyalty, hard work, and determination. Which makes Fables, written by Bill Willingham and illustrated by James Jean and Alex Maleev, a great match.
Much like the Muppets, the Fables celebrate their individual weirdness while also sticking together through thick and thin, the very worst of villains and epic family feuds.
Kermit will be able to relate to the great responsibility of Snow, Bigby and other leaders of the Fables to keep them all together, as well as the difficulty of being a little different and apart from all the humanity around you.
There's even some talking frogs.
Miss Piggy
Miss Piggy does not, generally, strike me as the comics type. But I'm quite confident she's going to really dig the DC Bombshells.
No one knows what it means to be both fierce and gorgeous quite like Miss Piggy. This hot recent release from the comics behemoth is a perfect fit, celebrating both sexy and strong in a way Miss Piggy will really get behind.
Written by Marguerite Bennett and illustrated by Marguerite Sauvage with covers from Art Lucia, DC Bombshells is set in an alternate history where heroines are leading the fight against the Nazis and the US joined the Allies much earlier on … and where the heroines, not the heroes, are the ones running the show. All of this is drawn in truly kickass retro style.
Batwoman, Wonderwoman, Supergirl … I imagine Miss Piggy will easily see herself side by side these magnificent women. Or even starring as one of them in the movie adaptation.
Gonzo
For Gonzo I strongly recommend Umbrella Academy, written by Gerard Way and illustrated by Gabriel Ba.
In this odd and dark series, seven children born inexplicably and simultaneously to women who were not even pregnant are taken in by an eccentric millionaire, and trained to use their bizarre powers to protect the world. When the kids grow up and the millionaire passes away, they're left to untangle a giant web of dysfunction while once again saving the world together.
Of all the quite strange things I've read in my life (and there's been a lot of them), Umbrella Academy is easily one of the weirdest. So I'm pretty sure Gonzo will love it.
After all, in a group that consists solely of weirdos, he's consistently the weirdest.
Fozzie
For this aloof fuzzball, I recommend Archie. The wholesome Midwestern teen is sure to offer hours and hours of entertainment for this sweetheart of a bear.
What can I say. The guy's still hooked on rubber chicken as a source of comedy. What did you expect, Sex Criminals? Just no.
Sam
My gut reaction for Sam the Eagle was to recommend a tidy stack of classic Captain America. But on second thought, let's broaden his horizons a little with Kelly Sue DeConnick and David Lopez's Captain Marvel instead.
Good patriotic American fun. As an Air Force pilot and Avenger, Carol Danvers offers a welcome update to the term "badass."
Animal
Can Animal even read? I've never been clear on this.
But even if he can't read, Animal might still enjoy Scott Pilgrim, by Bryan Lee O'Malley, for the art and action alone. I think something about those video game fight moments will really resonate for him.
And if he can read, this odd story about Scott Pilgrim's precious little life, crush, and epic battles with Ramona's exes might absorb him enough to calm him down for a few hours.
Good night and good luck
The full Muppet population run over 2,900, so this could go on for quite a while. We'll go ahead and wrap it up here. I wish the Muppets the best as they settle into the first season of their new show—and happy reading.
What Muppet would you recommend a comic to?