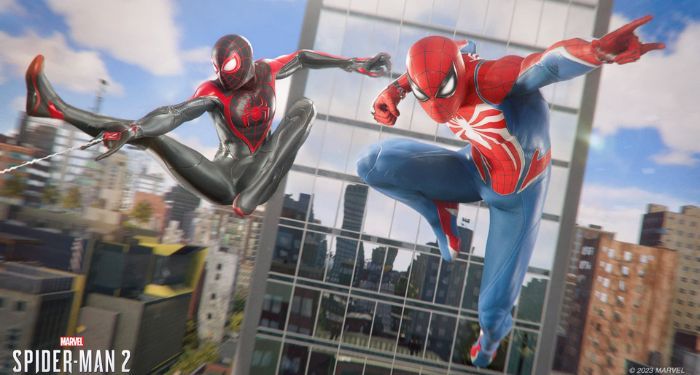 This content contains affiliate links. When you buy through these links, we may earn an affiliate commission.
Spider-Man is one of Marvel Comics's most popular characters, without question. The wall-crawler has a nice history with video games, but when Marvel's Spider-Man hit the PlayStation 4 in 2018, it was an immediate smash. From the open world of Manhattan to the stellar story, performances, and combat, everything was working right. Insomniac Games followed it up with a smaller, budget title called Marvel's Spider-Man: Miles Morales, continuing their success.
Now, a full-sized sequel is about to drop for PlayStation 5. It promises to continue the story from the first games, including both Peter Parker and Miles Morales in the adventure. What else do we know about the sequel? Based on the trailer, Harry Osborn will feature heavily. In the first game, he was presumed dead, though the ending showed otherwise. Kraven the Hunter will be a major villain. Oh, and the black symbiote suit means fascinating things for Peter and the appearance of Venom.
That might sound like a lot, but video games have the luxury of packing a lot of story content and characters in since the game can span lots of hours. The first game relied heavily on Mister Negative, Silver Sable, Mary Jane, and Aunt May, after all. That said, with so many new characters to the story that Insomniac is telling, there are a lot of comics to read if you want some background. Here are 10 comics to read before playing Marvel's Spider-Man 2.
---
What better way to warm up your gaming fingers than by turning some pages? What are your favorite Venom stories? Is that going to be Harry as Venom in the game? It's never happened in the comics, which makes the idea all the more fascinating.