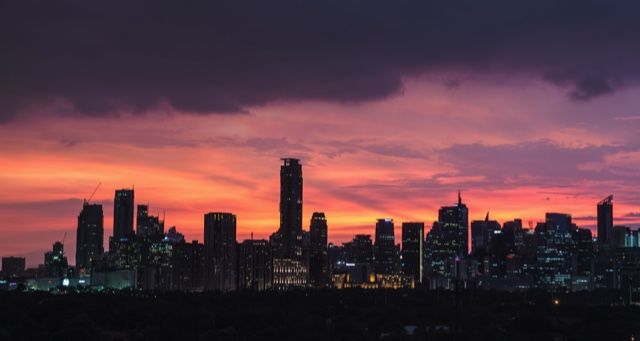 This content contains affiliate links. When you buy through these links, we may earn an affiliate commission.
Here at Book Riot, we can't stress the importance of reading diversely enough. And no, it's not just about diversity by race and gender, but also diversity by book formats and genres. As much as we hate it, comics and graphic novels are still being ridiculed and counted as not "true reading."
So if you're into comics and you made the decision to diversify your reading preference in 2020, here's a list for you to consider.
Just a quick note on coverage and diversity. Firstly, this is not a conclusive list on the best of Philippine comics and graphic novels. There are a lot of great works in the Filipino language out there—works from Mars Ravelo, Francisco Coching, and Carlo J. Caparas are among them. However, we are only including works in the English language on the list. Secondly, there is a dearth of comics written/illustrated by non–cis men in this country. However, I assure you that Philippine literature in general has lots of queer writing.
Without further ado, here are five comics and graphic novels from the Philippines to start with—from classics to recently-published ones.
This comics version of the popular novel from the Philippines's national hero is seriously rad. I mean, look at that cover. I admit that the novel version felt lackluster to me reading it as a child. With this one, I breezed through it in a day.
Noli Me Tangere follows the story of Crisóstomo Ibarra and his fight for injustices against the conquistadors and aristocrats during the Spanish colonization of the Philippines in the 19th century.
If you're hooked by this one, you can read the sequel in comics, too: Dr. Jose P. Rizal's El Filibusterismo.
Trese: Book of Murders by Budjette Tan, illustrated by Kajo Baldisimo
Of course. This list is incomplete without this gem.
Coming soon as a Netflix TV series, Trese is a suburban horror fantasy graphic novel. It follows heroine Alexandra Trese as she solves crimes committed by supernatural creatures. The best thing here is that the monsters are based on the Philippine mythology, something that is largely untapped in the Western media.
Some volumes of the series also won several Philippine National Book Awards—proving that it's worth your time.
After Lambana by Eliza Victoria, illustrated by Mervin Malonzo
Nominated for a Philippine National Book Award, this one is quite a refreshing read. Get enchanted by diwatas (fairies) and mermaids in the Lambana realm.
After Lambana follows Conrad, who is in dire need of treatment for his failing heart. Because he wants to get better, he'll do whatever it takes to heal—even making a stab on magic.
If you want to read something different and intriguing, then look no further.
The Mythology Class by Arnold Arre
Before Trese and other Philippine mythology–inspired graphic novels, there's The Mythology Class.
It chronicles the adventures of a university student named Nicole Lacson and a certain Mrs. Enkanta as they fight enkantos (Philippine mythological creatures) in Metro Manila.
Having been the first to win in the Comic Books category of the Philippine National Book Awards, this revolutionary work is hitting the local big screen soon. And just in case you loved it, a sequel was just released, 20 years after the first one.
Mythspace: Volume 1 by Paolo Chikiamco, illustrated by Koi Carreon, Paul Quiroga, Jules Gregorio, Mico Dimagiba, Cristina Rose Chua, and Borg Sinaban
Like the last three aforementioned titles, Mythspace also features supernatural creatures from the Philippine mythology—tikbalang (half man, half horse), kapre (tree giant), and manananggal (vampire-like creature).
Chikiamco and the artists pushed boundaries of art and storytelling with this one-of-a-kind collection of stories.
---
Love them or hate them, comics and graphic novels are here to stay. They give avenues and opportunities for writers and artists to collaborate—creating something unique, fun, creative, and refreshing. They also serve as a cultural expression for lots of creatives out there.
Who wouldn't love that?
For more Filipino reads, check out these posts:
5 Must-Reads of Philippine Literature
5 Books by Women to Read During Filipino American History Month