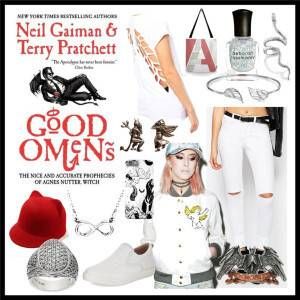 Welcome to Comics Fetish, your weekly dose of wallet pain.
Anyone else read Sarah's Scribbles and think, "this is my life…?"
It's too bad this only seems to come in men's styles, because I know many ladies who would so rock the Rock Lee eyes right where you'd want to stare back judgily.
The cool thing about this Star Wars umbrella is you can choose among three colors for it to light up: blue, green, or red.
I can't get over how cute this Poison Ivy Dorbz figure is. She's…shall I say… adorbs.
Keep your feet powered up to get you through your day.