This content contains affiliate links. When you buy through these links, we may earn an affiliate commission.
I got into comics about six years ago when I picked up a graphic adaption of Tolkien's The Hobbit. I was stunned by the gorgeous illustrations that made the iconic story come to life and was hooked on this new and exciting form of storytelling.
Comics conjure entire worlds on the page, and a good one can grab you by the throat and hurtle you through a character's journey.
Comics by Asian American Authors
I compiled a list of seven comics by Asian American authors and/or illustrators with deeply personal stories that go beyond the standard superhero narrative. Many comics on this list contain stories that were inspired by the experiences of the authors or their families—everything from war to internment.
The Asian American experience is unique to each person, which readers can visualize with the characteristic illustrations, color schemes, and writing style of each author and illustrator.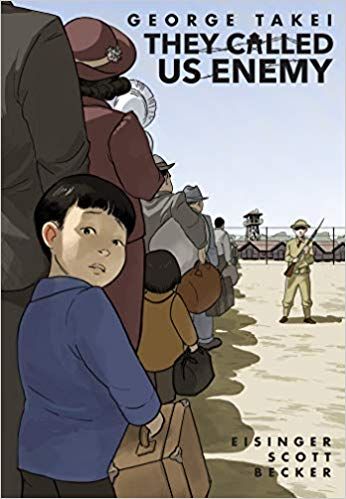 We all know Takei from his adventures on the final frontier. We see him as he is now: an American icon. However, Takei is an outspoken civil rights activist whose passion was ignited by his family's forced internment after Pearl Harbor. They Called Us Enemy focuses on Takei's childhood memories during the internment and is dotted with his reflections decades later. A common theme (per the title) is how the bias of others is projected onto an entire racial group and how each person copes with the hatred.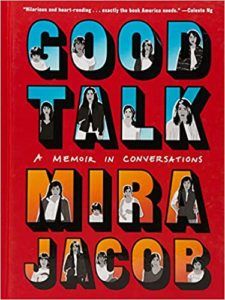 How brown is too brown? Can Indians be racist? These are tough questions that Jacob tackles with her young son in Good Talk. Her answers are incredibly human, and her reasoning is delivered through flashbacks of her own life. From an aunt gifting her skin lightening cream to memories of 9/11, Jacob's candid reflections of racism are eye opening. The illustrations are unique in that each character is essentially a detailed paper doll looking straight at the reader, almost like the comic is breaking the fourth wall.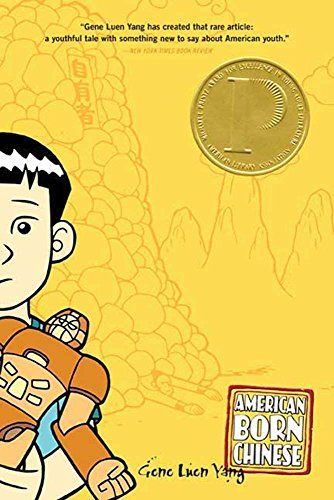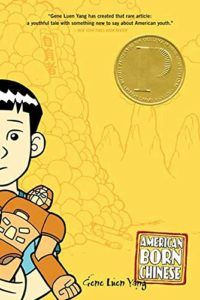 Yang's story reads like a modern fable in which a young Chinese American boy, Jin Wang, dreams of fitting in at school. We also meet the Monkey King, a mythical being who dreams of being a god. Our final character is Danny, a popular kid whose life is ruined by annual visits from his cousin, Chin-Kee, who epitomizes the worst Chinese stereotypes. The tales of the trio are presented separately before coming together. The lesson of the parable? Be yourself.
Pashmina by Nidhi Chanani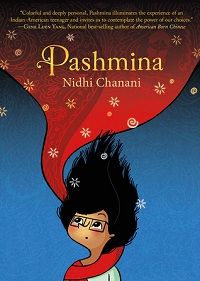 Ever wonder what women really want? I'm pretty sure Don Draper addressed that very question on Mad Men (jury's still out on his response). If only he had a magical pashmina that showed him. Chanani beautifully showcases the curiosity of our protagonist, Priyanka Das, who has questions about the father she never met and the country of her mother's birth, India. Unfortunately, her mother is firm about keeping the past in the past, so it is up to Priyanka to travel beyond her home to find the answers.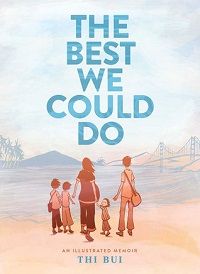 Too often, the word "refugee" is spat out with contempt, burying the human experience. Thi Bui's tale of her family's survival in Vietnam during the war and their journey to America is a reminder that everyone has a story. The narrative is interspersed with Bui's conversations with her mother and father, linking the past to the present. I cried while reading because Bui let me see the terror in her father's eyes as he hid from soldiers and the relief in her mother's eyes when the entire family is safe.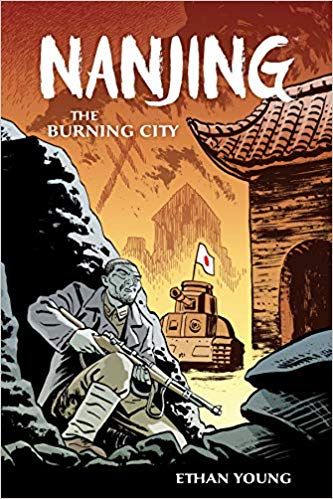 After the Imperial Japanese Army invaded China during World War II, one of the cities that fell was Nanjing, also called Nanking. Yes, Young's story is about the Rape of Nanking. (Note: While the scenes are intense, the illustrations aren't gruesome.) The story begins with the city being overtaken by Imperial Japanese soldiers who butcher their way through the streets with blood and horror. We follow two Chinese soldiers as they navigate through their fallen city, avoiding enemy soldiers and trying to show courage while seeing their home and people brutalized.
Monstress by Marjorie Liu and Sana Takeda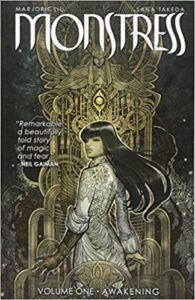 I realized that almost all the comics on this list are either memoirs or historical fiction, which is why I've included Monstress, the stunning start to an epic series about a young girl haunted by a brutal war in an alternate 1900s version of Asia. Hunted by powerful forces for her spiritual link with a powerful entity, she will have to rely on friends from unusual places and figure out exactly what happened to her mother years before. Liu's rich storytelling and Takeda's mindbogglingly detailed illustrations will transport you to an art deco world where one wrong move can kill you.
---
Some other comics by Asian Americans authors and/or illustrators worth reading are Same Difference by Derek Kirk Kim, Shortcomings by Adrian Tomine, and Amulet by Kazu Kibuishi.
There are also plenty of incredible comics exploring diverse topics such as mental illness, relationships, and mythology.