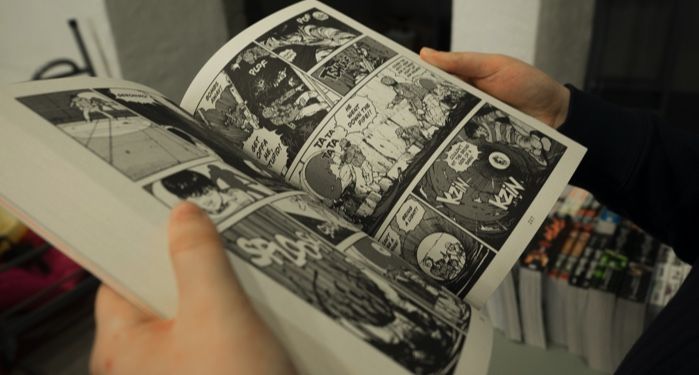 This content contains affiliate links. When you buy through these links, we may earn an affiliate commission.
Happy Women's History Month! When women started appearing in comics in the 1930s and they usually fell into two categories: the love interest or side character. When Sheena from Tarzan appeared in 1938, even though she was the alleged queen of the jungle, she mainly served as a plot device for Tarzan. But then something happened in 1941: Wonder Woman was introduced, and it was earth-shattering. By 1942, Wonder Woman had her own comic series, and the rest is history.
But is it? Sure, we love Wonder Woman, and even until this day, she still remains the perfect recipe for a hero. However, as time has shown us, there's no one way to be the perfect hero — especially if you aren't a man. Over the years, women have entered the comic book and publishing industry as writers and artists. They've used their positions to bring realistic nuisances to characters that cis hetero men can not do, and it has made comics better.
I feel that comics still have a long way to go with racial and gender equality and the equity gap. While I make a conscious effort to read comics and graphic novels written by non-men, it still isn't enough.
And by that, I mean there should be more comics and graphic novels written by women across genres. People of marginalized genders take up a lot of space in book clubs and bookish communities both online and offline, and it would be awesome to see more of that reflected in the publishing industry — specifically comics.
However, this list has a wide range of illustrated literature (pinky finger up) for you to add to your TBR pile. Comics and graphic novels are a pleasure of mine, because on a good week I can read several issues and feel proud of myself. This list includes lesbian erotica, nonfiction history, horror, superheroes, and feminist heist stories. All of these center women and their challenges, and most are created by women. Even in fictional worlds, women navigate differently from their male counterparts. Some of these comics have a happy ending, others don't, but each of these stories will leave you feeling inspired to change the world.
---
If you are looking for more comics and graphic novels that are coming out this year, check out this post .