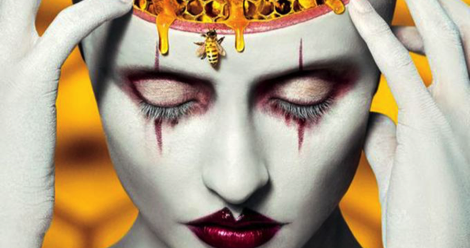 This content contains affiliate links. When you buy through these links, we may earn an affiliate commission.
Here's what we know about the new season of American Horror Story: it takes place in Michigan in the aftermath of the 2016 election. For many of us (most? all?), the election of Donald Trump is an American Horror Story in and of itself, so it'll be interesting to see how creator Ryan Murphy and crew make it even scarier.
And if you're looking for comics to binge on to get you in the mood for another season of depravity, here are some suggestions.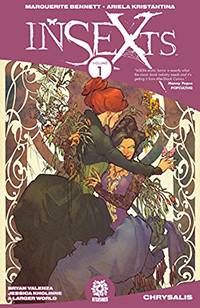 InSEXts by Marguerite Bennett and Ariela Kristantina
"At the dusk of a century, a pair of vengeful Victorian vixens discover a horrifying power that transforms them into rich and strange new creatures. Armed with their dark, evolving forms, they descend into a world of the cultured and occult, with new senses and new sensuality, to forge a life for themselves and the child of their love."
One of the most exciting things about American Horror Story is the way that it explicitly queers a genre that has traditionally not been kind to queer people. Marguerite Bennett's Insexts, about Victorian-era lesbians who transform into insect-like creatures in order to escape their oppressive lives, does much the same. It's creepy, Kafka-esque, and ultimately celebrates queerness.
Afterlife with Archie
by Roberto Aguirre-Sacasa and Francesco Francavilla/Chilling Adventures of Sabrina by Roberto Aguirre-Sacasa and Robert Hack
While The CW's Riverdale reimagines the wholesome world of Archie Comics as a gritty noir, Roberto Aguirre-Sacasa's comics go even darker, turning Riverdale (the town) into a hotbed of zombie infestation and witchcraft. I like to think that if Ryan Murphy was handed the reins of the Archie universe, these comics would be the terrifying result.
Sandman: The Doll's House by Neil Gaiman
"A being that has existed since the beginning of the universe, Morpheus rules over the realm of dreams. In THE DOLL'S HOUSE, after a decades-long imprisonment, the Sandman has returned to find that a few dreams and nightmares have escaped to reality. Looking to recapture his lost possessions, Morpheus ventures to the human plane only to learn that a woman named Rose Walker has inadvertently become a dream vortex and threatens to rip apart his world. Now as Morpheus takes on the last escaped nightmare at a serial killers convention, the Lord of Dreams must mercilessly murder Rose or risk the destruction of his entire kingdom."
Three words: serial. killer. convention. Most of Neil Gaiman's seminal Sandman series has shades of horror, but The Doll's House marries that horror element with gleeful perversity, a Ryan Murphy trademark.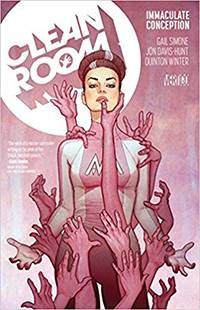 Clean Room by Gail Simone
"Somewhere between the realms of self-help and religion lies the Honest World Foundation. Its creator started out as an obscure writer of disposable horror fiction who decided to change the world—one mind at a time. Now its adherents rule Hollywood while obeying their leader's every command.
That's almost all that anyone knows about the movement—or is it a cult?—founded by reclusive guru Astrid Mueller. But reporter Chloe Pierce is sure that there's something deeper hiding behind Honest World's façade. Her fiancé was a devoted follower of Mueller, right up to the moment that he blew his brains out while holding a copy of her book. Now Chloe wants answers from the woman whose words command the loyalty of millions—and she's ready to storm the top-secret sanctuary known as the Clean Room to get them."
Fans of Gail Simone's work on Secret Six already know that Simone has a darkly perverse side, but Clean Room is something else entirely. Reading it is a disorienting experience and the visuals by Jon Davis-Hunt are get-under-your-skin creepy. Clean Room eschews all the same things American Horror Story does: sex, science, celebrity, and the supernatural.
Arkham Asylum by Grant Morrison
"The inmates of Arkham Asylum have taken over Gotham's detention center for the criminally insane on April Fool's Day, demanding Batman in exchange for their hostages. Accepting their demented challenge, Batman is forced to endure the personal hells of the Joker, Scarecrow, Poison Ivy, Two-Face and many other sworn enemies in order to save the innocents and retake the prison. During his run through this absurd gauntlet, the Dark Knight's must face down both his most dangerous foes and his inner demons."
If Afterlife with Archie and The Chilling Adventures of Sabrina are what would happen if Ryan Murphy took over Archie Comics, then Arkham Asylum would be Murphy's take on the Caped Crusader. As absurd as AHS can get, it always attempts to combine its grotesque scares with personal, psychological horror, something Grant Morrison accomplishes with this Batman story.
Save