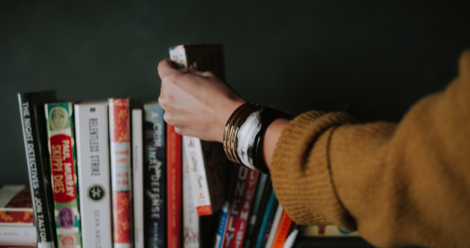 This content contains affiliate links. When you buy through these links, we may earn an affiliate commission.
As someone who has depression, I find great comfort in reading about others who live with this particular flavor of mental illness. I've found comics about depression to be an especially valuable form of connection and understanding—it was, in fact, the comic video about the Black Dog, created by Matthew Johnstone, which was a big turning point in how I manage my own experiences.
Even if you don't yourself live with depression, chances are that you know someone who does. The World Health Organization notes that somewhere in the neighborhood of 300 million people have depression worldwide, and over 16 million people in the U.S. live with it.
Depression isn't about feeling sad. It's much, much deeper than that. It's an all-consuming beast that can manifest in a whole range of ways. I've found that through comics about depression, I'm able to not only find compassion for myself, but I'm much better equipped to understand how other people who live with it feel when they're feeling their lows (and highs).
Although I've read many of the comics about depression below, I haven't read them all. I've elected to share descriptions from Goodreads for this reason. These comics take on depression as well as bipolar depression.
If you're familiar with other comics that take on depression, leave 'em in the comments. Let's make this a powerful resource for connection, for empathy, for engagement, and for better understanding an illness which is sometimes impossible to understand.
The Best Comics About Depression
What if your magic is your mania?: Struggling to stay afloat off the coast of the last habitable landmass on the planet, Géminis Castores makes a garden 'discovery' that could secure her a SPOT for generations to come – until a psychological split turns out to be both the brink and bane of her success. bria royal's Black Girl Mania: The Graphic Novel uses afro-indigenous futurism and comic book conventions to highlight one of the most commonly misunderstood aspects of bipolar disorder – mania.
Kevin Breel burst into the public's awareness when at 19 his TED talk became a worldwide phenomenon. Star athlete, ace student, and life of the party: in short, he was every parent's dream. From the outside his life looked perfect. On the inside, though, the pain and shame of depression were killing him. Now, in his first book, he smashes the silence surrounding what it's like to be young, male, and depressed in a culture that has no place for that. Through the lens of his own near suicide, he shows other sufferers that the real miracle of life isn't found in perfection, it's in our ability to heal and accept the dark parts of ourselves.
Don Depresso is a depressed freelance writer who does a lot of drugs and pines for his ex-girlfriend. This book contains a collection of almost all the Don Depresso comic strips created from March through September of 2012, along with commentary.
The Don Depresso comics series deals with depression as well as other recurring themes, such as drug use and abuse, technology (particularly Linux and open source software), dating and relationships, and what it's like to be an American in the 21st century.
4. Emo Boy by Stephen Emond
Poor Emo Boy — he's unpopular, unloved and has no family. Not only does he need to deal with things like pondering suicide and questioning his sexual identity, but he's also got these emo super powers that only seem to bring destruction and disaster, causing everyone to hate him more than they already do. His first love suffers a head explosion, the football team wants him dead and he got an F in English. No wonder he's so depressed!
5. Everywhere Antennas by Julie Delporte, translated by Helge Dascher
Julie Delporte's Everywhere Antennas is a deeply affecting, sparely constructed novel, equal parts Walden and The Bell Jar. Told in the first person, it offers diary-like entries from an anonymous narrator who is undergoing a nervous breakdown and struggling to hold together a failing relationship. In soft, flowing colored pencil, Delporte shows her narrator coming to terms with a rare and misunderstood sensitivity to the radiation emitted by the televisions, cell phones, and computers that permeate urban life.
6. Heart In A Box by Kelly Thompson and illustrated by Meredith McClaren
In a moment of weakness, she wishes her broken heart away and a mysterious stranger—who may or may not be totally evil—obliges. But emptiness is even worse than grief, and Emma sets out to collect the seven pieces of her heart spread across the country, a journey that forces her to face her own history and the cost of recapturing it, and leads inevitably to a confrontation with the Man with No Name himself!
This is a book I wrote. Because I wrote it, I had to figure out what to put on the back cover to explain what it is. I tried to write a long, third-person summary that would imply how great the book is and also sound vaguely authoritative–like maybe someone who isn't me wrote it–but I soon discovered that I'm not sneaky enough to pull it off convincingly. So I decided to just make a list of things that are in the book:
Pictures
Words
Stories about things that happened to me
Stories about things that happened to other people because of me
Eight billion dollars*
Stories about dogs
The secret to eternal happiness*
*These are lies. Perhaps I have underestimated my sneakiness!
8. It's All Absolutely Fine: Life Is Complicated So I've Drawn It Instead by Ruby Elliot
It's All Absolutely Fine is an honest and unapologetic account of day-to-day life as a groaning, crying, laughing sentient potato being for whom things are often absolutely not fine. Through simple, humorous drawings and a few short narratives, the book encompasses everything from mood disorders, anxiety, and issues with body image through to existential conversations with dogs and some unusually articulate birds.
Building on Rubyetc's huge online presence, It's All Absolutely Fine includes mostly new material, both written and illustrated, and is inspirational, empowering, and entertaining. Hope and tenacity abound in this book that is as heartening as it is hilarious.
9. Kinds of Blue: An Anthology of Comics About Depression by Karen Beilharz
"The black dog must die."
"What does it feel like to feel anything?"
"No, I do not desire death. I desire non-existence."
What does depression look like? What does depression feel like? When you're stuck in the middle of it, is there anything that actually helps?
In this collection of short, original comics, 14 young Australians chronicle their close encounters and experiences with depression, capturing snapshots of what depression is like in order to illuminate what is often unexpressed and help fellow sufferers know they are not alone.
One in four women and one in six men will suffer from depression at least once in their life. Few are immune. It was the greatly admired Winston Churchill, a depression sufferer for much of his life, who nicknamed this human condition "Black Dog."
Living with a Black Dog is perhaps the most useful book ever created about depression. In simple text and strongly supportive illustrations, this slim volume examines, explains, and demystifies one of the most widespread and debilitating problems afflicting modern society.
Whether you've struggled with your own Black Dog for years, wondered why you're feeling sort of "ruff" lately, or known someone shadowed by a dark canine, Living with a Black Dog is for you. Artist and writer Matthew Johnstone, a depression sufferer himself, delivers a moving and uplifting insight into life with this unsavory companion. Even better, the book shows the strength and support to be found within and around us to tame this shaggy beast and ultimately bring it to heel.
Jeremy Knowles is a 17-year-old outcast who dreams of being a great artist. But when he suffers a severe mental breakdown brought on by bullying and other pressures at school, his future is called into question – as is his very existence! Can he survive the experience through the healing power of art? And just what does it mean to be "crazy," anyway?
Shortly before her thirtieth birthday, Forney was diagnosed with bipolar disorder. Flagrantly manic and terrified that medications would cause her to lose creativity, she began a years-long struggle to find mental stability while retaining her passions and creativity.
Searching to make sense of the popular concept of the crazy artist, she finds inspiration from the lives and work of other artists and writers who suffered from mood disorders, including Vincent van Gogh, Georgia O'Keeffe, William Styron, and Sylvia Plath. She also researches the clinical aspects of bipolar disorder, including the strengths and limitations of various treatments and medications, and what studies tell us about the conundrum of attempting to "cure" an otherwise brilliant mind.
Darkly funny and intensely personal, Forney's memoir provides a visceral glimpse into the effects of a mood disorder on an artist's work, as she shares her own story through bold black-and-white images and evocative prose.
13. Polarity by Max Bemis, illustrated by Jorge Coelho and colored by Felipe Sobreiro
From the mind of SAY ANYTHING frontman Max Bemis comes POLARITY, a manic-depressive spin on the superhero genre. Timothy Woods is a bipolar artist stuck in the world of hipsters, meaningless sex, and vain art — better known as Brooklyn. But after he survives a near fatal car accident, Timothy discovers that his mental instability is more than just a disorder, and that his bipolar medication hasn't just been subduing depression and uncontrollable mania…it's been suppressing his super powers! Now it's time for Timothy to stand up to his disease alongside an onslaught of wretched human villainy as he finally finds his place in the world.
This books delves inside the mysteries of mental disorders – presenting explanations and recollections using the cartoonist's own experiences as both a psychiatric and care nurse and as someone who himself has suffered from depression.Being able to see the issue from both sides allows Darryl to present matters in a forthright and instantly accessible way which will allow many to understand the trials of both sufferers and those connected to them – perhaps for the first time. Topics covered include Bi-polar disorder, self harming, suicide, depression and the author also shows how for some famous people mental disorders were part of what may have made them great. Frank, hard hitting and moving.
Simon, a bookseller, has hit hard times. The financial crisis has struck and sales have slumped; his store looks set to close, and he has become increasingly withdrawn. Returning from his storage facility in the woods, he stops at an isolated railroad crossing. There, he witnesses a suicide. The moment hits him like a bomb. Withdrawing deeper into himself, Simon is haunted by memories from his past—memories repressed, from a time he'd prefer to forget. It is only by chance that he meets Regina, a young girl who begins to provide the comfort and support he needs. But who is Regina, and can she help him come to terms with the loss of a childhood friend? A beautifully drawn and impressively crafted debut from Aimée de Jongh, The Return of the Honey Buzzard is a compelling, cinematic, and emotionally perceptive graphic novel about confronting the past and starting again.
16. Skim by Mariko Tamaki and illustrated by Jillian Tamaki
Heartbreakingly funny, moving and vibrantly drawn, Skim is an extraordinary book–a smart and sensitive graphic novel of the highest literary and artistic quality, by and about young women.
"Skim" is Kimberly Keiko Cameron, a not-slim, would-be Wiccan goth who goes to a private girls' school. When Skim's classmate Katie Matthews is dumped by her boyfriend, who then kills himself, the entire school goes into mourning overdrive. As concerned guidance counselors provide lectures on the "cycle of grief," and the popular clique starts a new club (Girls Celebrate Life!) to bolster school spirit, Skim sinks into an ever-deepening depression.
And falling in love only makes things worse…
Suicide, depression, love, being gay or not, crushes, cliques, and finding a way to be your own fully human self–are all explored in this brilliant collaboration by cousins Mariko and Jillian Tamaki. An edgy, keenly observed and poignant glimpse into the heartache of being young.
Jane Mai will give you advice if you ask for it. For $666.00 she will give you a bad date where you will get punched in the face; for $666.00 she will give you a good date where you might not. With Sunday in the Park with Boys she has given us a poetic account of self-discovery and self-loathing. In this comic as emotional cartography, persona and person collide as Mai contends with loneliness, heartache and herself.
Want more? Dig into these comics about mental illness, books to read to raise your awareness of mental health, and read about the power of Marbles and its take on depression.