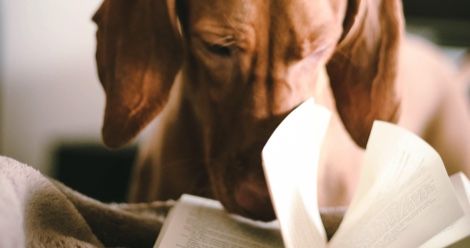 This content contains affiliate links. When you buy through these links, we may earn an affiliate commission.
I'm hesitant to read books with animals in them. I was traumatized at a very early age by Where the Red Fern Grows, and ever since I don't trust animal books. I didn't read Marley and Me, wouldn't touch A Dog's Purpose with a ten-foot pole, and cried big heavy tears just looking at the cover of Old Dogs: Are the Best Dogs. Please don't recommend animal books to me unless you can assure me that the dog is not going to be sad, lose his best friend, or (for god's sake!) die.
But I love animals, and want to read about them without having an anxiety attack. This is why graphic novels and comics featuring animals are my favorite method of ingesting dog and animal books. I enjoy an anthropomorphic superhero/detective, cats in space, sloth best friends, and hybrid puppycats. When animals are more human-like or exist within their own fantasy world I'm less concerned for their safety. I can handle an anthropomorphic dog getting hurt, or even dying. Why the difference? Maybe the human-like animals feel more like humans in disguise? More like superheroes in their costumes? Whatever the reason, I love a good animal revenge story, or pets who discover they have secret powers.
Who wouldn't? Plus, you can read (most of) these without a box of tissues!
I've included a key to help you determine whether a book is kid appropriate, because not all of these books are for kids! I'll keep it simple: A=adult, T=teens, and K=kids. Hope that helps!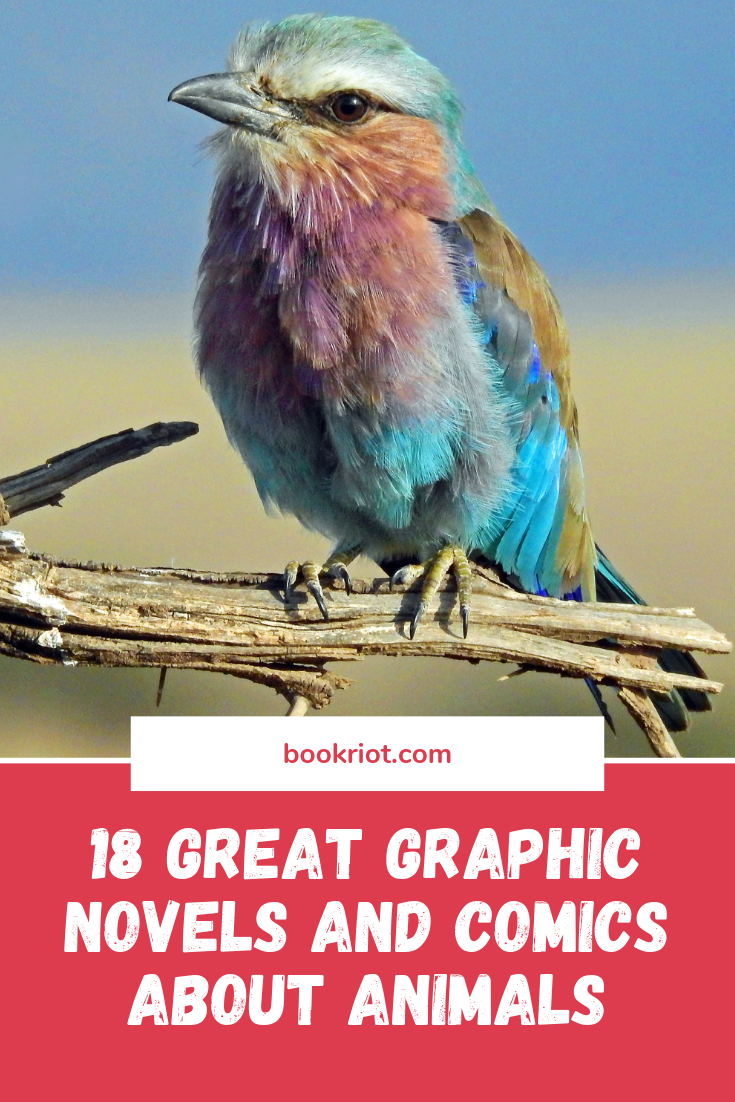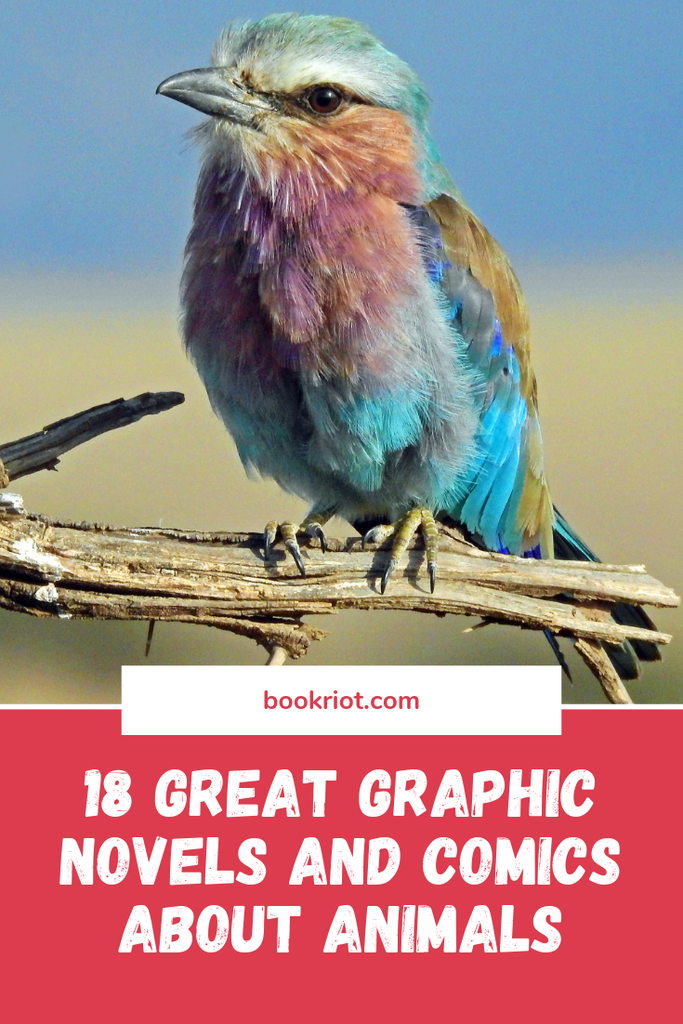 18 Great Graphic Novels and Comics About Animals
Animals wake up one day with human intelligence. They can speak, and think, and reason—so, of course, they seek revenge on the humans.
A great book for early or reluctant readers. Francis the donkey is a great shoemaker who catches the attention of his favorite singer, Miss Manatee, but when she commissions shoes from Francis he realizes he's run out of tiger grass, so he has to venture deep into the jungle to find some.
Catstronauts (Books 1-5) by Drew Brockington (K)
This book, although science fiction, will get kids interested in science and space exploration. The books feature cat characters with names like Major Meowser, Blanket, and Pom Pom. It's super cute, and kids love them!
This is based on the awesome YouTube series that you can watch free right now. Bee is unemployed and struggling at life, but her pet dog (maybe cat) Puppycat keeps things interesting. Whether you watch the series, or read the comic you'll love this enchanting series.
What happens to human/animal relationships when animals begin to talk and reason? How do animals feel about their years of abuse by humans? Will they seek revenge? The book is so good, and it's available free online. The author encourages anyone interested in buying the book to instead donate the money to wildlife funds. Here's the link to the book.
Anyone who loves cats will appreciate this comic book based on the original webcomic of the same name. The three characters are cats that report the news that is important to cats.
The sloth life is my idea of a perfect life. Slothilda, at its heart, is what we all wish we could be. At the grocery she buys ice cream, pancakes, cookies, bread, and snacks, and says "it's fine, they're organic." After a day of shopping she's ready for a little R&R: "regret and return." Plus, Slothilda has an adorable pet corgi. She's a sloth after my own heart!
Miyamoto Usagi is a samurai, a bodyguard, and a rabbit. This is a story of treachery and revenge, filled with other anthropomorphic animals that Usagi encounters as he wanders around 17th century Japan.
Copper by Kazu Kibuishi (K) (T)
A comic filled with great world-building, a dog, and his human boy. The drawings are super cute. This also started as a webcomic. Kazu Kibuishi is most recognized for the Amulet series.
Ivy and her Korgi cub, Sprout, live in the woods and go on Tolkien-like adventures. In the first volume, Ivy and Sprout stray too far away from their home in Korgi Hollow, experience new dangers, and begin their first quest. This is, as I'm sure you can already tell from the cover, adorable!
Perfect for fans of Brian Jaques's Redwall or Erin Hunter's Warrior series. The mouse guard have protected their kingdom since they overthrew the tyrannical Weasel Warlord. Now three members of the mouse guard are on a mission to find a missing mouse. It seems simple, but they stumble upon treachery and secrets.
Peter and Ernesto are sloths. Peter is a homebody and Ernesto dreams of traveling and seeing new places. When Ernesto leaves and Peter is left behind, he worries about his friend and starts his own journey to find Ernesto.
A newborn kitten (!) goes to the park with his family, but gets lost (poor baby). Crying, he's found by a little boy and brought back to his apartment. Volume 2 is about Chi's terrible twos! The cuteness pours off the page.
FukuFuku: Kitten Tales 1 by Kanata Konami, Ed Chavez (translator) (K) (T)
You'll need to read Chi's Sweet Home and FukuFuku and then try to decide which one is cuter. I don't want to choose. They're both cute and it would feel like a betrayal. FukuFuku is made up of small vignettes that tell a story from a cat's point of view.
Funny, but dealing with hard issues. This is about Coyote, a girl on the run from her past. Coyote is shot down in the desert by a clan of wolves and is separated from her beloved horse Red. She survives, and befriends her attackers, but as her wounds mend, she's determined to find Red. Lisa Hanawalt is one of the creators of Bojack Horseman, and has another great graphic novel called My Dirty Dumb Eyes.
This book has veterinarian witches and adorable supernatural creatures. The illustrations are clean, colorful, and engaging. Plus, cuteness just oozes off the page!
Blacksad by Juan Diaz Canales (A)
Think: Maus with better illustrations. John Blacksad is a P.I. and a badass. This comic is every bit as good as Chinatown and L.A. Confidential, and rivals all the great noir literature.
Captain Amazing is so busy being a super hero that he neglects his pets at home, which is unfortunate, because his pets have just discovered they have superpowers too! Now Captain Amazing is looking for a sidekick, and his animals decide they want to try out.
Need more? Try To All the Comic Book Pets I've Loved, 11 of the Best Pets in Comics, or The Appeal of Graphic Novels About Anthropomorphized Animals.