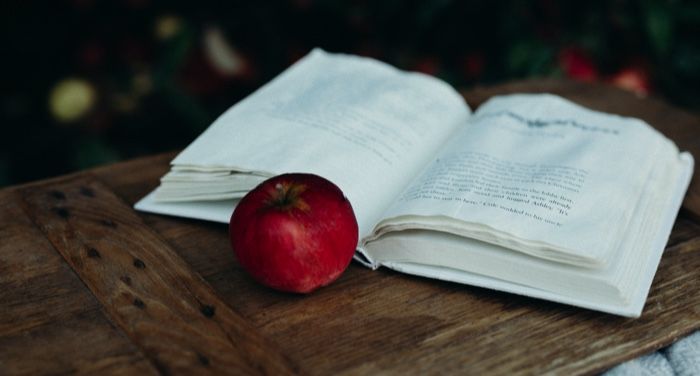 This content contains affiliate links. When you buy through these links, we may earn an affiliate commission.
This past weekend, I took a fantastic workshop on using folklore in fiction writing. Part of the workshop was, naturally, a discussion on whether or not one should use folklore from a culture other than one's own in one's work; opinions between those who are conscious of the pitfalls (some people remain obstinately oblivious which…*sigh* but that's a different post) was split between "no, absolutely not, especially if you're talking about a living culture," and "yes, but," the caveats being "do the hell out of your diligence and then hire sensitivity readers and listen to their critique and if they tell you you did something wrong fix it." (P.S. Your friends who may be of a certain cultural or ethnic background are not there to be your sensitivity readers, and if you should be lucky enough they agree to do the task for you, they are not there to pat you on the head and tell you you did great if you didn't).
If you're not willing to do those things, then stay in your own lane because people who think the whole world is up for their grabs have already done plenty of damage, and no one needs any more of your appropriative "it was just a bit of fun" takes.
I see you wondering why I think I have the right to say anything about this and that's fair. Here's the thing: surface, I look like a lot of other ally-type early-middle aged ladies, but I grew up in a Conservative Jewish household. So when I see folx casually slinging golems around or saying sure, Oscar Isaac would make a fantastic Moon Knight (that's an "M" preview for you)…hnnngh. And while no, it is certainly not to the same extent other cultures have had their very souls appropriated. But it does poke me in the lizard brain and engage lock-down.
So. What I'm going to do in this A–Z is look at fairytales, folktales, and myths from a different direction (and a couple of different angles): I'm going to look at stories that are either western in origin that have been reimagined through other lenses, stories that were coopted and have now been retold by the people to whom they originally belonged, or upcoming stories about which I've noticed people voicing concerns for culturally linked reasons. There do seem to be some cross-cultural ur-stories (e.g. great floods, the taming of primordial chaos, and oddly, vampires?) that I'm planning to stay away from since they've already been fed through a truly staggering number of cultural lenses. If I tend toward manga it's because that's what I've read most widely in comics originating outside of the U.S. so far, but I am actively working to widen my perspective and hey, if you have any recommendations, please send them to @BookRiot.
Alright, here we go!
A: Aladdin
B: Beauty and the Beast
C: Celestials
D: Durga
---
See. It's out there. You just have to put in the time to look. Y'all don't have that time; that's why you have me.
Who know's how far we'll go.