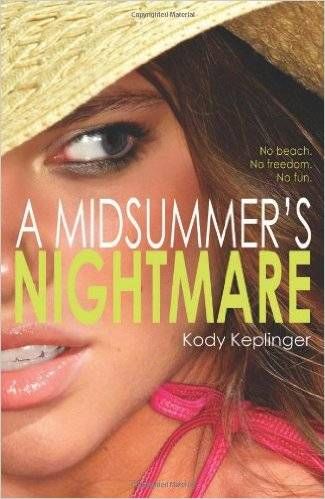 They pop up constantly in my twitter feed: posts and ads for the various geek-themed subscription boxes (of which Loot Crate is the most famous). But while I have been tempted now and then, I've never bit the bullet and subscribed. The main reason: I didn't want to get stuck with a t-shirt or keychain for a TV show, video game, etc., that I don't follow. Sure, I might win the subscription box lottery and get an exclusive Spider-Women shirt, but I always thought it more likely I'd end up with something from a SyFy original series I've never even heard of.
But, when I was at C2E2, I was pleasantly surprised to discover two subscription box services that eliminate the swag and just focus on comics: Comic Bento and BlindBox Comics. Comic Bento is packed full of trades centered around a common theme, while BlindBox Comics eschews the theme to bring you a selection of new single issues. Both were kind enough to send Panels a review box.
In my mind, the best thing about both services was that they each made an effort to include books from a wide variety of publishers, mixing A-list titles with comics I had never heard of. The two boxes included ten books from nine different publishers (the one repeat was Marvel). A significant majority were either first issues, first volumes, or standalones. The genres were also fairly mixed: half the books could be categorized as "superhero" in the broad sense, but the others were a fairly eclectic bunch.
But, the books were unfortunately not diverse on all fronts. Not a single book included in either box was written or pencilled by a woman. Looking back through Comic Bento's prior offerings (many of which are still available for order, albeit at a slight premium), this appears to be an ongoing issue. (I could not locate a list of contents for prior BlindBox boxes.) For services that otherwise represent comicdom fairly broadly (including multiple creators of color), this was a massive disappointment. The lack of female creators also made BlindBox's inclusion of a book written by Brian Wood, an author I usually avoid because he has been accused of sexually harassment, stand out even more.
BlindBox Comics' box arrived first (they sent me March's box, which was already out). If you have ordered a book from Amazon in the past few years, the packaging looks a lot like that, though it is branded inside and out with the BlindBox logo.
Inside were two separate sealed envelopes containing the month's comics, a BlindBox Comics sticker, and an insert describing the books, with notes on why they had chosen them. Inside the envelopes, the books were all bagged and boarded, so all arrived in at least as good condition as if I had bought them from my local comic store.
The first manilla envelope contained the books part of the main BlindBox subscription:
Kennel Block Blues #1 (of 4), written by Ryan Ferrier; illustrated by Daniel Bayliss; color art by Adam Metcalfe; and lettered by Colin Bell (Boom! Studios)
Voracious #1, written by Markisan Naso; art, lettering & design by Jason Muhr; and color art by Andrei Tabacaru (Action Lab)
Imposter #1, written by James Patrick; pencils & inks by Martin Szymanski; color art by Osmarco Valladão; lettered by ET Dollman (21 Pulp)
Starve #6, by Brian Wood, Danijel Zezelj, and Dave Stewart; lettering and production by Steve Wands (Image)
Power Man and Iron Fist #1, written by David Walker; art by Sanford Greene; color art by Lee Loughridge; lettering & production by Clayton Cowles (Marvel Comics)
According to BlindBox, variants are randomly inserted into each box, though I ended up with the standard covers for everything. My copy of Imposter was, however, signed by writer James Patrick, with a certificate of authenticity included. I'm not sure if everyone got a signed copy—the month's write-up says "Patrick was kind enough to sign several copies"—but it was a nice surprise.
I read four of the five issues (I did not read Starve #6), and they were all excellent picks, though as a vegetarian I can say Voracious's "time travel for purpose of hunting dinosaurs to make a better burger" plot was not for me.
The standout in my mind was Ferrier & Bayliss's Kennel Block Blues, which is about Oliver, an anthropomorphic dog sentenced to death row at the Jackson State Kennel. To cope, Oliver loses himself in an alternate world straight out of a '30s Merry Melodies cartoon, complete with extended musical numbers and cartoonish replacements for the other inmates. It was absolutely amazing, and Bayliss did a fantastic job alternating between two distinct art styles to represent reality and Oliver's fantasy world. I'm definitely planning to pick it up once it's out in trade.
BlindBox Comics also included a sample of their BlindVariant subscription service (which can be bought either on its own or together with the regular BlindBox service). With the BlindVariant subscription, you get an exclusive variant of an unknown book—this month's book was one of three action figure variants for Teenage Mutant Ninja Turtles #55 (IDW): Michelangelo (6/10), Splinter (3/10), or "Vintage Michelangelo" (1/10). I ended up with the Vintage Michelangelo cover, which would probably have been really exciting if I read TMNT. (I'm instead passing the book on to one of my fellow Panelteers, who does.)
The regular BlindBox subscription is $20.99/month plus shipping; the BlindVariant subscription is $12.99/month; and a combined subscription is $27.99/month (as with most of the subscription box services, there are discounts if you pay for more than one month at a time.) BlindBox also sells backstock of their exclusive variants, albeit at a premium.
Moving on now to Comic Bento. The first thing I saw was the box, which is full color, and really well designed. It was exciting to see it sitting on my porch when I got home. I was a tad worried about the contents, as it was a pretty rainy day, but when I opened it up, I found the books sealed inside a plastic bag, with additional plastic air bags to help keep them from shifting during shipment. The bright colors might be a problem, though, if you have problems with packages getting stolen.
Comic Bento's April theme was Elements, and the four trades all fit the theme reasonably well. Included were:
Fantastic Four: Season One, written by Roberto Aguirre-Sacasa; art by David Marquez; color art by Guru E-FX; lettering by Clayton Cowles; cover art by Julian Totino Tedesco (Marvel Comics, 2011)
Book of Death, written by Robert Venditti; art by Robert Gill and Doug Braithwaite; color art by David Baron, Brian Reber, and Allen Passalaqua; lettering by Dave Lanphear (Valiant, 2015)
Surface Tension, written and illustrated by Jay Gunn; lettering by Jimmy Betancourt and Albert Deschesne (Titan Comics, 2016)
The Four Points, Volume 1: Horsemen, story by Scott Lobdell; pencils by Jordan Gunderson; inks by John Ercek and Mark Roslan; color art by Valentina Pinto and Justice; lettering by Josh Reed (Aspen Comics, 2016)
I already owned a copy of Fantastic Four: Season One (which I highly recommend!), but the others were new to me. My favorite of the batch was Jay Gunn's Surface Tension, which reminded me a lot of a Miyazaki film, with its story about the environment reacting to undo mankind's destruction. I highly recommend it. I was also genuinely impressed by Book of Death—by all rights, I should have been completely lost in a cross-over event in a comic universe I have practically zero knowledge of, but the story actually made sense (even if some of the emotional beats were probably lost on me). I wouldn't say I loved the book, but I liked it enough that I'm planning to check out more of Valiant's oeuvre. The Four Points, on the other hand, I did not finish, as I found it more interested in male gaze than character development. (I should note, though, that The Four Points came with a Comic Bento-exclusive cover, which was otherwise a nice touch.)
Despite including full trades rather than single issues, Comic Bento is slightly cheaper than BlindBox: $20/month, plus shipping. June's theme is "Fan Power", and promises to include the early release of an unnamed book several weeks before the official street date. (The cutoff date for orders is usually the 15th, with boxes shipped at the end of the month.)
Having reviewed both services, I would offer qualified recommendations for both. Comic Bento is definitely the better deal, as you are guaranteed at least $50 of books for your $20 subscription (the four books in the April box had cover prices totaling $69.96), and the fact that it is full trades means you aren't left hanging just as the action gets going. On the other hand, BlindBox's focus on recent #1 issues means it is a great way to discover series you might otherwise have missed. Though, at $20.99 for five comics, there is no discount off of cover price, so it ultimately becomes a question of whether you trust their curation or have the extra money to spend.
The major downside for both services, mentioned above, is the serious lack of female creators. I noticed only a single woman's name when writing out the credits above: Valentina Pinto, color artist on The Four Points. For two otherwise diverse curated collections, that is simply not good enough.