Not yet halfway through its third season, Canadian science fiction show Orphan Black has already been renewed by the BBC for a fourth one! For the uninitiated, Orphan Black follows a series of clones (and the people who love them) as they dodge the shady machinations of super-secret organizations, all while exploring issues of women's body autonomy, animal/human genetic splicing, the ethics of suburban drug dealing, and how to best season your gelatin.
No, that's not a euphemism.
In universe, the tagline "Clone Club" refers to the eclectic gang of ladies who share a genome. Outside the universe, it refers to the eclectic gang of everyfolk who share a love for that Clone Club. Below is a list of comics recommendations for the former that should also appeal to the latter.
Sarah Manning — Curb Stomp by Ryan Ferrier, Devaki Neogi, and Neil Lalonde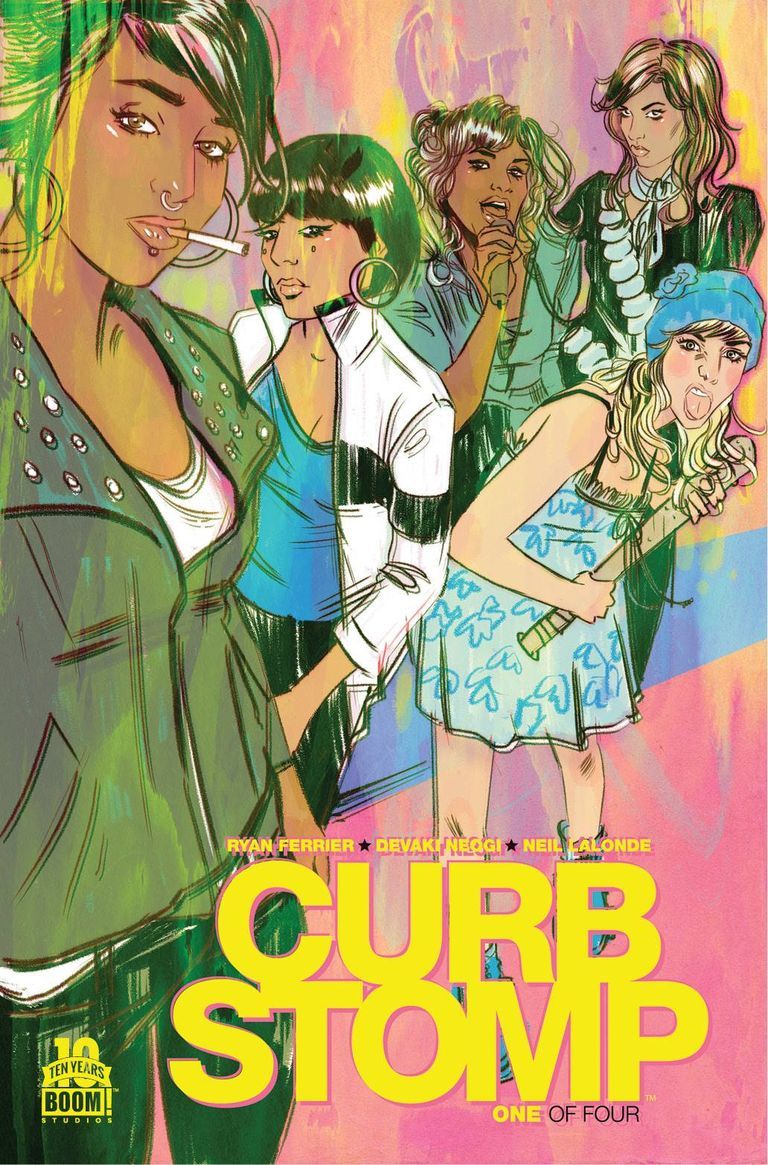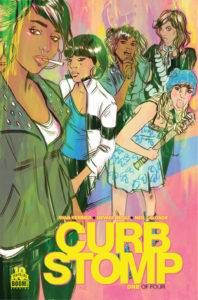 A group of totally rad ladies team-up to protect their home turf and each other, and drenched in punk rock sensibilities? Sarah Manning would be all over this.
Comprised of ladies with the coolest nicknames around ("Machete Betty," "Daisy Chain," "Violet Volt," etc.), gang The Fever has to battle with gentrification, an oppressive government, and territory battles with rivals The Wrath and the Bayside Five.
Sarah's rebellious aesthetic would totally slip neatly into stylish and striking world designed by Ferrier and brought to life by Neogi and Lalonde.
Alison Hendrix — Lady Killer by Joélle Jones and Jamie S. Rich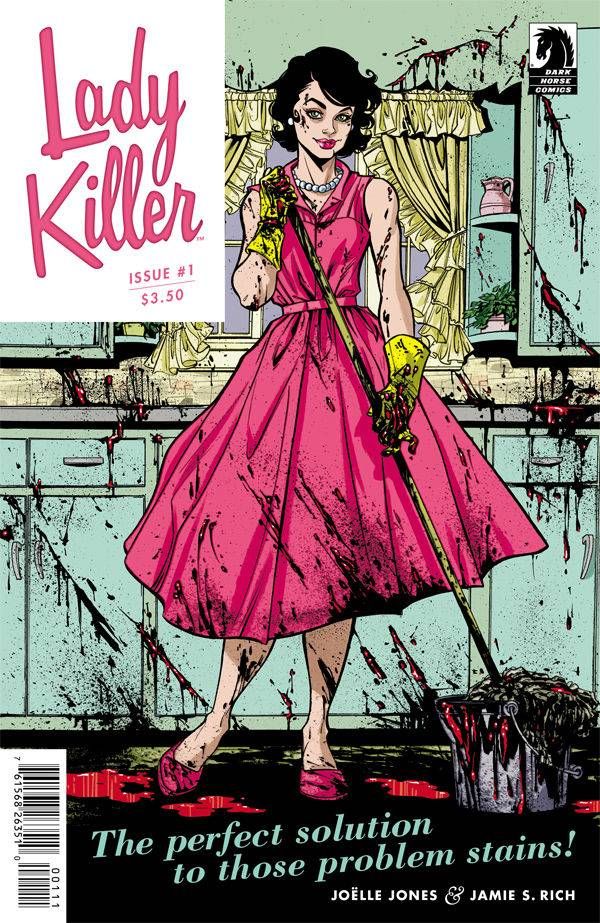 I fear I cannot say too much without spoiling Alison's story from Orphan Black.
Set upon a quaint 1960s backdrop, Lady Killer follows homemaker and mother Josie Schuller as she goes about her daily life. She cleans her home, cooks for her family, sells cosmetics door-to-door, and, uh, assassinates neighbors.
Alison would likely see so much of herself in Josie! She's a hardworking mother, budding entrepreneur, and other things.
Actually, maybe I shouldn't recommend this. Wouldn't want to give Alison any ideas.
Cosima Niehaus — Rat Queens by Kurtis Wiebe, Roc Upchurch and Stjepan Šejić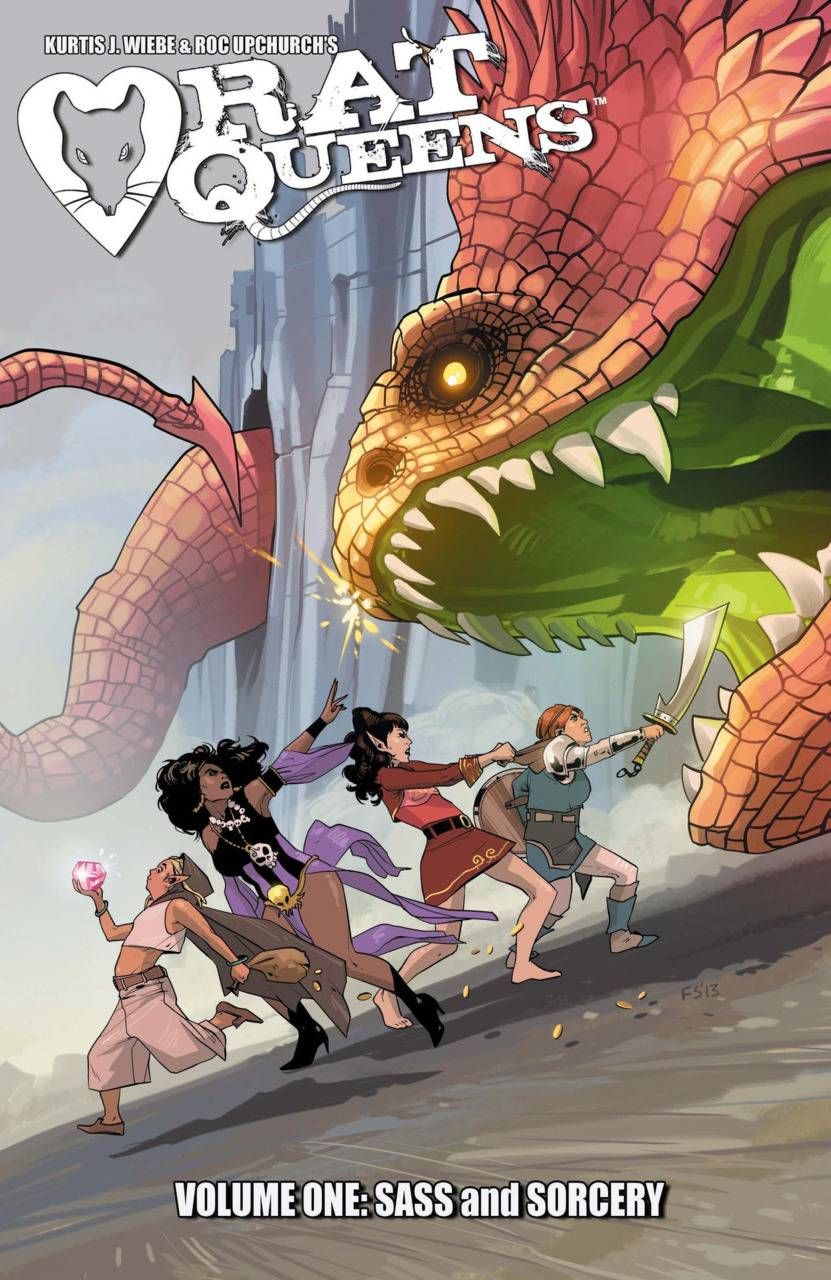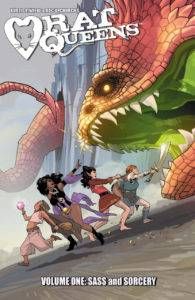 Considering Cosima is a canon slayer of fantasy tabletop gaming, she is no doubt a perfect match for Rat Queens.
Like Curb Stomp, this series is all about sisterhood, strength, and style—except with flying squid monsters, drunken brawls, and more D&D references than you can shake a smidgen at.
The ladies of questing crew Rat Queens, from the core four to their expansive supporting gallery, are hilarious, honest, and diverse—and not just the fantasy equivalent of diverse, either. Sure, there are orcs and elves and humans and ogres, but they aren't stand-ins either. There are lead women of color, gay women, and a transgender lady!
Cosima would take to this group of misfits like a sea serpent to water.
Helena — Steven Universe by Jeremy Sorese and Coleman Engle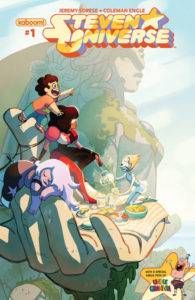 My first instinct was to recommend something that particularly off-the-wall or ultra violent for Helena, but, honestly, I think she needs a break for that. Or a nap, really.
Instead, I think a good all-ages comic would be great for her, as she could read it alongside her niece Kira and, uh, any other small children entering her life soon.
Steven Universe, the show and comic, tells the tale of a rather unconventional family unit, led by a team of sister-like (or "seestra"-like) women and their charge, Steven (a "brother-seestra," for fans of OB). The series features a soothing color palette, a heartwarming backbone, and tons of not-ultra-violent action.
Helena would also bond with Amethyst over their unconventional eating habits, too.
Rachel Duncan — Sex Criminals by Matt Fraction and Chip Zdarsky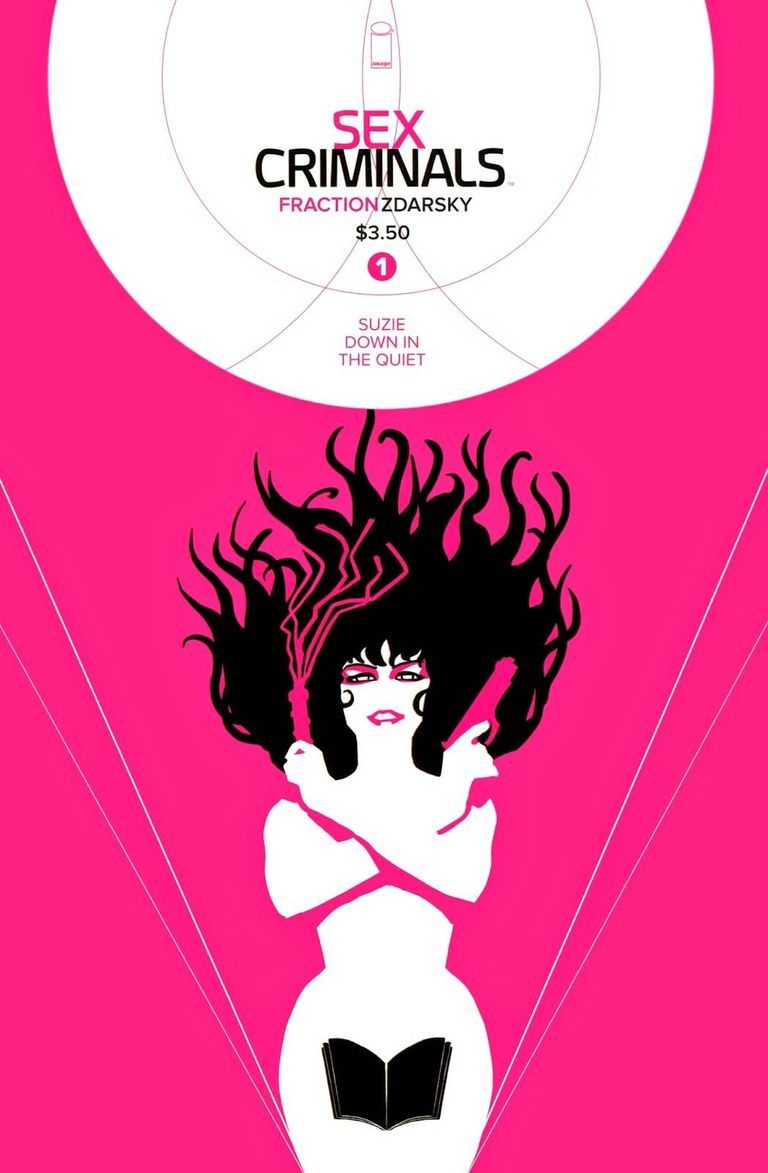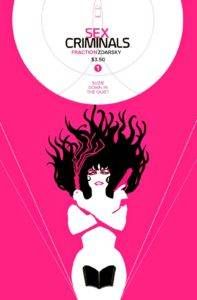 Most people gravitate to Sex Criminals for its exploration of sex, intimacy, and relationships underneath a hilarious veneer.
Rachel is not most people. I don't think she'd relate particularly well with protagonists Suzie and Jon. Instead, O think she'd relate to the woman running the Sex Police. The woman, oft referred to as "Kegel Face," takes her job very seriously and does not tolerate fools. Rachel would respect that.
Based on Rachel's extra-curricular activities, I also think she'd find Sex Criminals familiar. And maybe, as a bonus, she'd find it in her heart to sympathize with the series's protagonists and, eventually, other people too!