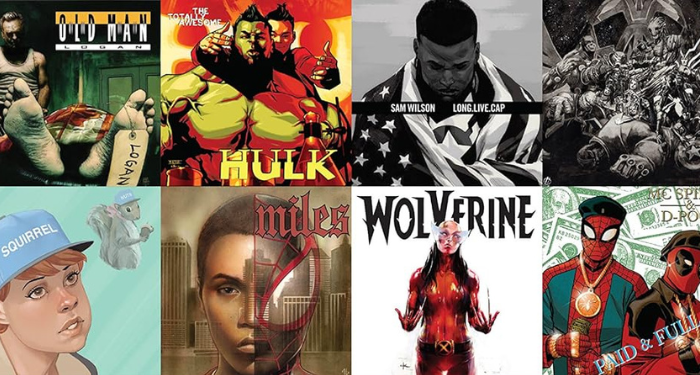 This content contains affiliate links. When you buy through these links, we may earn an affiliate commission.
The cover of a comic book or graphic novel, like the cover of any type of book, is supposed to be the first thing that catches a person's attention. Whether through a striking pose, unusual use of colors, or a funny image, a good cover makes it impossible for you to look away. Sometimes, comics covers do such a spectacular job that they deserve a whole book to themselves. And that's where the books on this list come in.
The covers in these collections are beautiful, iconic, or game-changing in their own right. They usually pay tribute to a particular artist, character, or title, showing how they evolved over time. As is usual with comic books, these collections mostly spotlight white male artists who, while certainly skilled, do not reflect the full range of talent that is currently working and has historically worked in the industry.
If we were to expand today's subject to include art books generally, we could find a bit more diversity with titles like Marvel Monograph: The Art of Sara Pichelli, DC Comics: The Sequential Art of Amanda Conner, or Matt Baker: The Art of Glamour. But we're sticking with cover art collections specifically today, and I, for one, think that it should be far easier to find diverse creators spotlighted in these books. Artists like Ming Doyle, Fiona Staples, and Sana Takeda have more than earned a collection like the eight books, ahem, covered below.
---
For more fabulous cover talk, check out our lists of the all-time best comics covers, or learn more about what makes a great comic book cover!