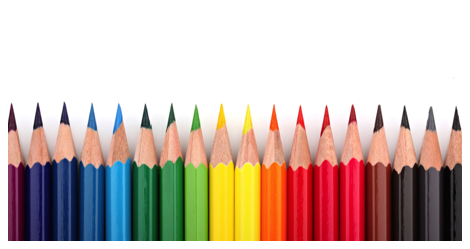 This content contains affiliate links. When you buy through these links, we may earn an affiliate commission.
We are living in the golden age of coloring books. There's certainly no shortage of meditation coloring books, nature coloring books, and on and on. But there is one kind I am head over heels for: comic book coloring books. I've always said that if I worked in comics I would want to be a colorist. My career choices (and, let's face it, art skills) haven't led me into the industry but these awesome comic book coloring books are my chance! Below are just a few I'm excited about (there's another list here)!
One of DC's series of coloring books that highlight specific iconic characters, this Batgirl book is great for sharing with younger fans. Considering all her costume reboots, Batgirl is a perfect for coloring. DC does a great job of collecting images from different eras and artists, with all of the credits and source issues listed in the back.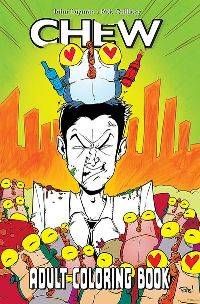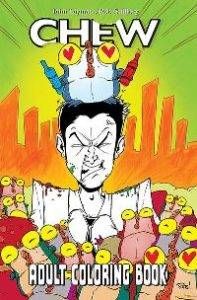 The art of Chew is strange, fascinating, and vivid. Turning it into a coloring book is a genius move. Chew is about FDA agent Tony Chu, who solves crimes using psychic information he receives from the things he eats, including human flesh. Often grisly and goofy at once, this is the perfect coloring book outlet for breaking the rules of art and getting creative juices flowing.
This one is irresistible, especially for fans of the recent A-Force series. Packed with images from different artists and series, you'll never get bored with this comics coloring book. There are plenty of images of the big names, but you'll also find lesser known badass ladies (Lady Loki!). Make sure you've got your favorite green coloring implement ready!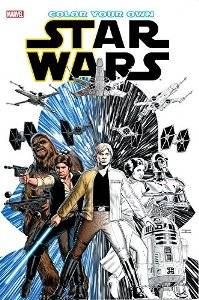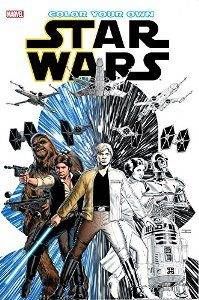 Be prepared to hide this one from other Star Wars fans unless you're willing to share. Of course, sharing is super easy since all the pages are perforated for easy removal. The pages range from iconic scenes to cool poster style character designs. You'll even get to color in some of your favorite bad guys.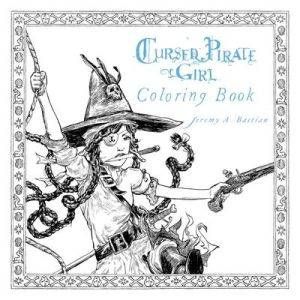 Jeremy A. Bastian's graphic novel series Cursed Pirate Girl is a beautiful nautical fairytale. These coloring pages are full of the kinds of detail and intricacy that have made adult coloring books so popular. Even coloring book enthusiasts unfamiliar with the series will love the charming artwork.
The newer of several Wonder Woman coloring books, this one is perfect if you prefer poster/pose style images to actual comic book scenes. There is a huge offering of different designs and interpretations from famous artists. As a bonus, there are several full color images in the back to use as reference or put up as posters.
The art of the Locke & Key series may not scream coloring book, but you can't argue with the results. Whether you're a die-hard fan of the comics or just looking for a unique, dark coloring book, this collection delivers. Packed with gorgeous illustrations straight from the books, this collection offers a range of detail and subject matter.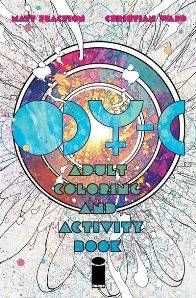 If there was ever a comic begging the reader to dive headfirst into its art, it's ODY-C. This psychedelic science fiction retelling of The Odyssey practically explodes off the page and the coloring book offers a space for creativity where the sky is the limit. In addition to the detailed coloring pages, there are activities—officially completing the throwback to childhood. This is definitely one that is for adults, though!
Speaking of adult—the ever educational, always delightful Oh Joy Sex Toy has a coloring book now! The diversity and joy that always infuse Erika Moen's simple NSFW art are on full display here. Now you can add your own color for some sexy relaxation.
Save