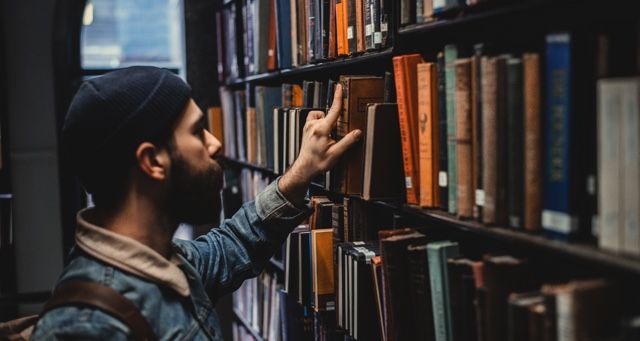 This list of Colson Whitehead books is sponsored by Doubleday.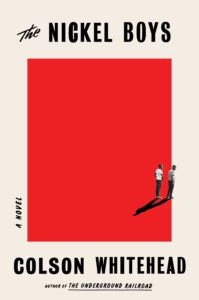 In this bravura follow-up to the Pulitzer Prize, and National Book Award-winning #1 New York Times bestseller The Underground Railroad, Colson Whitehead brilliantly dramatizes another strand of American history through the story of two boys sentenced to a hellish reform school in Jim Crow-era Florida. Based on the real story of a reform school in Florida that operated for one hundred and eleven years and warped the lives of thousands of children, The Nickel Boys is a devastating, driven narrative that showcases a great American novelist writing at the height of his powers.
---
This week marks the release of The Nickel Boys, Colson Whitehead's seventh novel (and ninth book). It is hard for me to believe that I have been a fan for two decades now, but it's true. I picked up his debut novel, The Intuitionist, when it came out in 1999 and have read everything he has published ever since.
Whitehead was born and raised in New York City. He attended Harvard University and worked for the Village Voice while beginning work on his first novels. He has been given an incredible number of awards and honors for his work, including a MacArthur Fellowship, a Guggenheim Fellowship, a Carnegie Medal for Excellence in Fiction, a National Book Award, the Arthur C. Clarke Award, and a Pulitzer prize. He's also a really decent poker player, and documented his time at the 2011 World Series of Poker in The Noble Hustle: Poker, Beef Jerky & Death.
(He also has really great thoughts on why R2D2 doesn't have a proper voice box despite the extraordinary technological advances in the Star Wars universe.)
Last week, Whitehead graced the cover of Time magazine, where he was called "America's storyteller," which I think is a perfect title for him. His books have featured things such as elevator inspectors, teens in Sag Harbor, poker, and zombies. Each contains commentary on race in some form, and combined with his novels about the horrifying and inhumane treatment of black people in chapters of American history, it makes him one of the country's most necessary writers.
Whitehead's writing on these subjects are transcendent works of literature that lay open the injustices and everyday horrors of the country's history in a way that makes you wonder why you've ever thought the world was a good place, but at the same time also want to weep that such storytelling exists and makes you feel things. It is necessary for readers to sit with these uncomfortable accounts in order to be reminded just how dangerously close and fast the country can slip under again if we turn our eyes away for even a moment.
If you've ever wanted to read Colson Whitehead, but didn't know where to start, I have three fabulous suggestions below. But when you sign on to write a Reading Pathway, it's because you are familiar with an author's whole body of work. As a huge fan, it was really hard for me to pick just three, but I think these are a good place to start.
The Intuitionist (1999)
I don't think I have written a Reading Pathway yet where I didn't recommend an author's first book as the first place you should start. ("Begin at the beginning," the King said, very gravely, "and go on till you come to the end: then stop.") Whitehead's debut novel is a racial allegory about Lila Mae Watson, the first black female inspector in her city. Lila Mae is an "intuitionist," meaning she can sense what is wrong with an elevator by riding in it. Intuitionists are opposed by Empiricists, who insist on inspecting elevators the traditional way with tools. The book centers around the failure of an elevator that Lila Mae had just inspected days before, which casts doubts on her and the practice of Intuitionism. In her search for answers about the accident, she will uncover secrets about the founder of Intuitionism and the perfect elevator.
Sag Harbor (2009)
This is Whitehead's somewhat-autobiographical novel about one teen's summer in Sag Harbor, a small village in the exclusive Hamptons. Benji is hoping that the summer of 1985 might be a great one, despite his unfortunate haircut and his troubles with his father. Benji and his brother, Reggie, spend a mostly parental unit–free time in Sag Harbor discussing the latest music and trends with other kids of privilege and wealth. And it will also be the first summer that Benji falls in love. This is a charming and funny novel, and you can feel that the story holds some personal truths.
The Underground Railroad (2016)
This was the novel that made Whitehead a long-overdue household name. It is an Oprah Book Club pick, as well as a winner of the Carnegie Medal for Excellence in Fiction, the National Book Award for Fiction, and the Pulitzer Prize for Fiction. It's the tale of Cora, an escaped slave fleeing numerous dangers and hoping to find freedom with the help of the Underground Railroad. I cried three times by page 7, and countless times after, repeatedly moved by Cora's struggle to find a moment's peace in a terrifying world that does not believe her worthy enough to be in it. Cora's story is so matter-of-fact, it makes the horrors all the more real. To us, it is a horrifying look at a shameful, inexcusable part of history; to Cora, it is just life as she knows it. This is definitely in my top picks for books that should start being taught in school. I don't know that I will ever be done thinking about this novel.