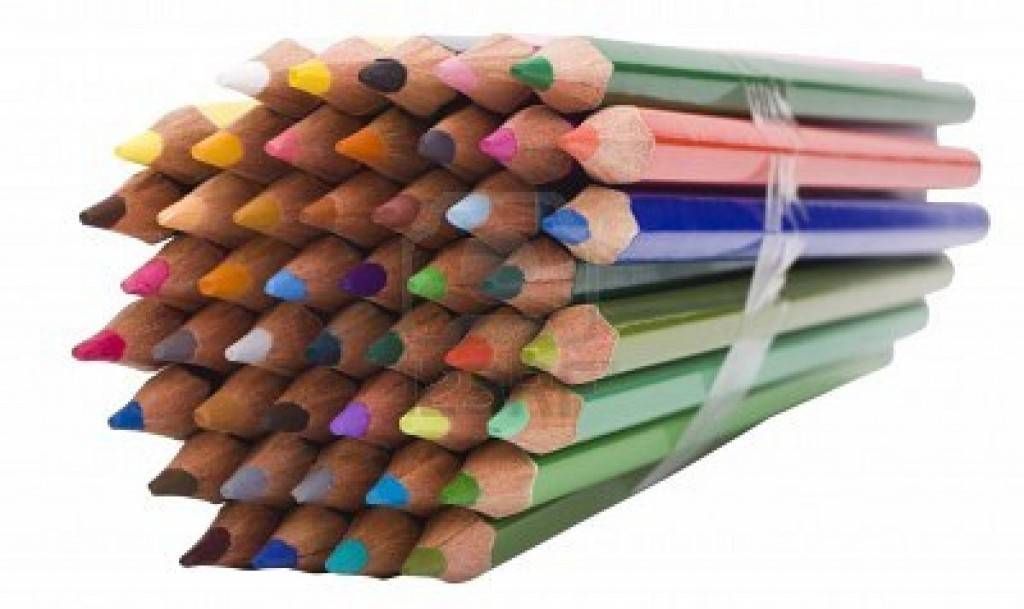 Lists
More Colouring Book Adaptations, Please
This content contains affiliate links. When you buy through these links, we may earn an affiliate commission.
I have genuinely been enjoying the stream of new colouring books, each one bringing some new theme and style to life. (Or, half-life? Until one's colours bring it to, uh, full life?) My favourite development was that special edition of Rainbow Rowell's Carry On. It wasn't a colouring book, but this edition of the novel came with a dust jacket you could colour. This, combined with everyone's latest favourite, Harry Potter: The Official Colouring Book, had me wishing for more colouring books based on fantasy YA novels.
I mean, the immortal Potter fan in me is well pleased with this colouring book, but as someone who is also a fan of the strange and wonderful Potter fan art out there, I suppose the movie images weren't as thrilling as they should have been—simply because they weren't new. (I am a petty whiner, yes.) So, what if books that had the same lushness of detail, same alluring magic, but did not have a movie (yet) could be illustrated in wildly imaginative ways?
And so arose my wish list of YA fantasy novels that would work well as colouring books:
1. The Diviners by Libba Bray: As long as we don't get pages of murder scenes that we'd have to colour entirely in reds and pinks, I would love for this to be a colouring book. Manhattan. Roaring '20s. Diverse cast of characters. Mystery. Magic. Romance. It's got it all.
However, since there aren't any truly mind-blowing colouring books that feature 1920's fashion, diverse body types, and POC, I can only hope that we will one day get to see this in the style of Brian Selznick's illustrations because, why not? This is a wish list. Might as well get wishful.
2. The Missing Queen by Samhita Arni: Though not strictly YA, The Missing Queen can be viewed as a crossover novel. An adaptation of the Hindu legend of Ramayana, Arni's novel takes a story steeped in fantasy and retells it as a political thriller, set in modern India. The lead is a female journalist, following the story of the missing wife of a political leader. It does, however, have a generous serving of magic realism that allows the magic of the original to shine through in surprising ways.
That's why I imagine this colouring book in the style of Steve McDonald's part-realistic, part-fantastical cityscapes in Fantastic Cities.
3. The Young Elites by Marie Lu: This series is mainly about revenge and justice and some accidental murdering, but! It is also set in a fantasy version of Venice, with one of the more diverse (in lots of ways) casts I've seen in YA fantasy. And in The Rose Society, we get to briefly travel to a neighbouring country which, if possible, reads even more fascinating and decadent than the original setting.
Imagine it in Emily Carroll's beautiful and haunting comic style. No, really. Imagine. It. *swoon* Seeing this world and these characters illustrated, would be a dream come true.
4. The Darkest Part of the Forest by Holly Black: Faeries! Prophecies! Knights! Musicians! Monsters that aren't really monsters! People who are kinda monstrous!
Yeah, I definitely picture this one in Johanna Basford's enchanting style.
OUT-OF-THEME EXTRA! To All the Boys I've Loved Before and P.S. I Still Love You by Jenny Han: This is one of those contemporary novels that I don't mind revisiting as often as Hogwarts. The world Han created in this series is warm and inviting, not to mention, very aesthetically pleasing—just look at those covers. I never thought a cover could capture a character's personality and style so perfectly.
If we could get a whole colouring book of just Lara Jean and her family hanging out and baking, I would be the happiest person alive. *wistful sigh* Sometimes my wish lists are a little too difficult to live with …
Anyway, what kinds of books would you like to see as colouring books? Are there any books you'd rather never see as colouring books?