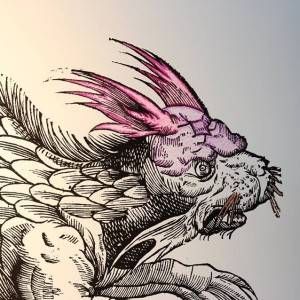 Sites We Like
Coloring Books from Libraries & Museums for #ColorOurCollections Week
Think of it like karaoke for library and museum collections–a chance to put your own spin on a classic and share it with the world.
This week (February 1-5), a number of libraries and museums are upending their pencils-only policies and encouraging the public to color their collections. Well, to color black-and-white reproductions that they're releasing in coloring books and pages designed to be filled in then tagged on social media with #ColorOurCollections. Inspired by Twitter (of course) and tailor-made for Tumblr, the campaign was proposed by the New York Academy of Medicine and enthusiastically embraced by all sorts of institutions.
It's a fascinating (not to mention super fun) chance to engage with rare books and art in a completely new way: not behind glass or through gloves but hands-on, creatively, colorfully. So here's a guide to just some of the opportunities you'll have to #ColorOurCollections this week.
The Bodleian Libraries at Oxford University has gone all out, releasing a full coloring book to celebrate the week. Put yourself in the shoes of a medieval manuscript illuminator with ten pages of coloring-ready pages from one of the best libraries in the world.
The Smithsonian Libraries also made a coloring book, with a special tie-in to their new exhibition "Color in a New Light." The images come from all sorts of books, but they all call out for a bold and creative use of color.
Stanford University Library Special Collections is also using #ColorOurCollections as a tie-in, highlighting some newly digitized material from turn-of-the-twentieth-century artist José Guadalupe Posada. It's a very different set of images than many of the other options, so it should be good for bringing variety to your #ColorOurCollections week.
The Wangensteen Historical Library at University of Minnesota is taking a different approach, releasing one coloring page a day all week (via Facebook and Twitter and subsequently available at this link). The library specializes in rare volumes about medical and biological subjects, so the coloring could get pretty freaky.
Speaking of freaky, the Oregon Health Sciences University Historical Collections & Archives has gone all out with a coloring book full of grisly fun (skeletons! intestines!).
The Biodiversity Heritage Library (a consortium of libraries focusing on botany and natural history) has made a Flickr stream full of birds and bugs and rabbits all ripe for coloring.
The University of Missouri's Special Collections is setting up coloring stations in the library (fun!), but they're also posting a coloring book online for those of us far-flung from Columbia. Including an amazing rhinoceros.
So go forth! Explore! Color! Learn! Share on social media with #ColorOurCollections! And let us know how you feel about this opportunity to engage with rare books and manuscripts in a new (and colorful) way.
—
UPDATE
Here are a few more of the tons of amazing coloring books and pages celebrating #ColorOurCollections week.
The New York Public Library (which recently made 180,000 of their digitized images public domain) has a coloring book filled with a ton of interesting, varied options. I love the marbleized endpapers and mosaics.
The University of North Carolina Library has a bunch of varied images up, too. Everything from cartoons to frontispieces to architectural drawings.
Check out the Huntington Library's Tumblr for a great colorable image of a medieval scribe at work.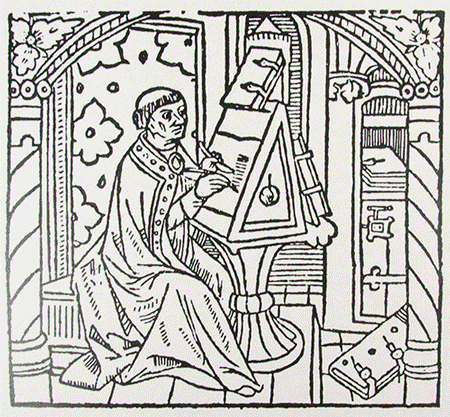 The Ricker Library at the University of Illinois has some great coloring images up on their Facebook page.
The Getty has a pretty intense coloring book, full of intricate images that are perfect for the more detail oriented among you. (My challenge to you: color each of these mosaic tiles individually.)
The Folger Shakespeare Library has a coloring book's worth of illustrations and woodcuts available here.
And I can't forget to mention the Massachusetts Historical Society, which has a coloring book with Ralph Waldo Emerson's transparent eyeball!
And there are tons more. Browse #ColorOurCollections on Twitter for more coloring books and great pictures from participants.