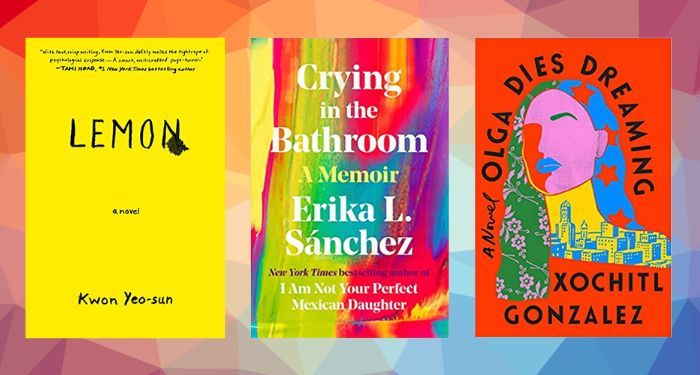 Lists
Be Bold: Add Some Color to Your Bookshelves
This content contains affiliate links. When you buy through these links, we may earn an affiliate commission.
Have you seen the Puma Rise Tie-Dye Sneakers? They are rainbows for your feet! They're fun and so colorful they are my favorite thing. I have been wearing them recently whenever I need a little soul lift. They just make me smile the second I look down at them. I've always been a person attracted to color and have early childhood memories of being infuriated that colors were gendered because it meant I was always automatically handed pink things instead of blue, my favorite color. I got very good at asking/arguing for the blue one — no shade (heh) to pink. And I know I'm not alone in having emotional responses to colors seeing as Color Psychology is a thing that exists.
As you can imagine I am absolutely drawn to the covers of books and have found myself lately reaching for colorful and bright covers. They can add a wonderful spot of color to your bookshelves, if your shelves aren't already filled with color. But also leaving a colorful book out on your coffee table or on the corner of your work desk brightens up a space. If you wanted to go full color you can even go the route of rainbow bookshelves — of course this is how my shelves are organized! You don't however have to go all color — I also love black, dark, and moody. You can just add one or a few very bright or colorful books to your collection for nice spots of color you can gaze at when you need a little color soul boost.
Stop In The Name Of Read
---
Hopefully these colorful covers have given you some color therapy — a thing? Who knows, but I for one enjoy looking at colors. If you'd like to gaze upon more covers here are Rioters picks for The Best Book Covers of 2021.
*If a book is missing info on the cover designer I am truly sorry. I did my best to check the book's copyright page, publishing website page, and did an internet search but came up empty handed sometimes.