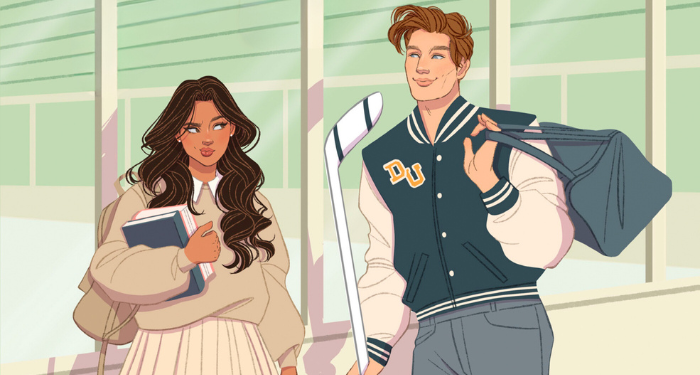 Romance/Erotica
Back to School: 12 College Romance Novels You Can't Stop Reading
This content contains affiliate links. When you buy through these links, we may earn an affiliate commission.
A good back-to-school romance novel is what the doctor ordered. But not just any type of back-to-school romance, though — specifically, we're going to talk about college romances. Classes are underway (probably) for the better part of the world, so if professors already gave you homework or surprise quizzes in these first few weeks, you totally need a cozy, fun read to relax for a minute. A read that is fast-paced and easy to digest with elements that can make you both smile and cry your eyes out, of course. If that sounds like your type of book, get ready to enjoy these college romance novels you won't be able to stop reading.
In the novels below, you'll get to experience the college life in different ways. There's not only one way to go about college, right? Maybe you want to party a lot or focus on your studies. You can do it alone or with a group of friends. In love or single. These college-set romance novels are going to showcase these different experiences paired up with love stories that will easily become your new favorite books.
Since college athlete romances are so popular, I've made them their own subsection!
College Romances
If you want to talk about spice in the romance genre, you can't leave out Midnight Kisses. I mean, this book starts with 16 pages worth of steamy content.
Greta's college's star quarterback is maybe not the right person to start a relationship with. With her being the coach's daughter, things could get messy. But she cannot deny that being with Otis is different from any relationship she has had, and maybe what awaits them is something worth fighting for.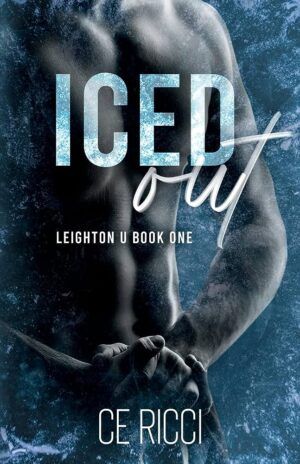 This is an explosive enemies-to-lovers romance novel that immerses you into Leighton U's ice hockey team.
Iced Out follows rivals Quinn and Oakley, who end up becoming teammates. They've been having a rough couple of games where they've been losing, so when they hook up and win a game the next day, they want to believe it's because of that. Athletes are superstitious beings, and if it's for the sake of the team, they will do anything…even sleeping with the enemy.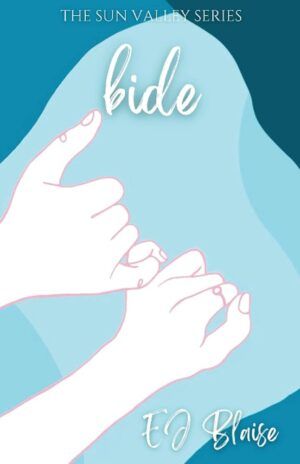 Bide by EJ Blaise
One of the best college romance novels is the Sun Valley series. Even if they're both standalone, I highly recommend reading both Unexpected and Bide. The level of love this series will bring you is out of this world.
Bide tells the story of flirty party girl Luna Evans and shy baseball player Oscar Jackson.
Honey and Spice became an international sensation quickly. With beautiful prose and an electrifying plot, it's not a surprise everyone was, and is still, talking about this book.
Babalola's novel is centered around Kiki, a young woman who is done with love. Even though she has no interest in finding her better half, she finds herself entering a fake relationship with none other than the man she warned all her girls about.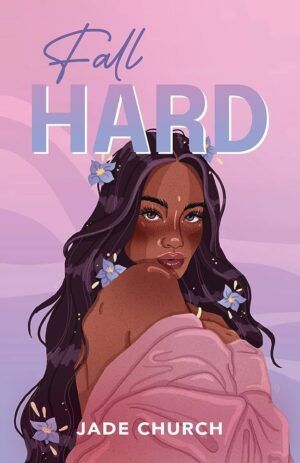 Fall Hard is that book that shows you that you can fall in love again and again (and as many times as you want!). This sweet, sapphic college romance will capture your heart with cute date nights, flirty conversations, and a slow-burning friendship-turned-romance.
This story follows Liv, who is in unrequited love with her best friend Jamie. When Bryn moves in with Liv and Jamie, she feels that Bryn could be of assistance and help her out in this unrequited love. But one thing leads to another, and Liv and Bryn find that they're falling for each other instead!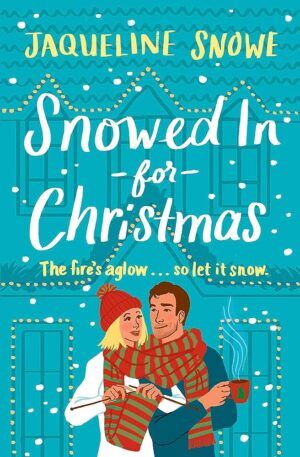 Slightly different from the others on this list, Snowed in for Christmas stars a sorority mom and a football coach. It's still very much set in the town the college is in, so I'm counting it as a college romance novel.
With a massive blizzard on the horizon, Becca is stuck in her empty, cold sorority house after all the girls have gone back to their families for the holidays. When the power eventually goes out, Harrison, the next-door football coach, offers her shelter. Becca has given up on love, but maybe Harrison might be able to make her a believer once again.
College Athlete Romances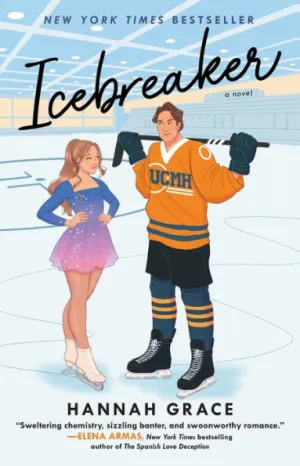 One college romance novel I have to mention is Icebreaker, Hannah Grace's smash hit of a novel that delivers a fantastic romance story in the ice skating and ice hockey worlds.
When it comes to college romance novels, I not only want to see the romance itself, but I also want to experience college life alongside the characters. With Anastasia and Nathan, it's so easy to follow along with their everyday lives and the parasocial relationships they're slowly building around them. It's also really, really fun.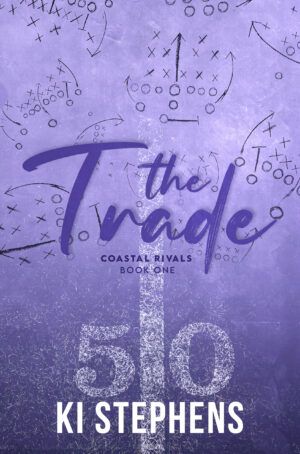 Ki Stephens kickstarts the Coastal Rivals series with The Trade, a college sports romance novel about a journalist and a football player whose lives completely change when they take part in the football team's annual spring banquet.
This opposites-attract romance lets you know that love can be found in the most unexpected places, and sometimes, that type of love makes for the best stories.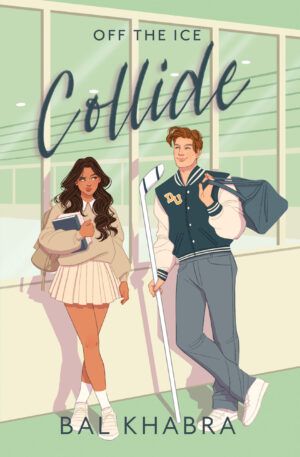 This is an entertaining college romance novel featuring an uptight college student and the captain of the hockey team, who is tasked to help her out on a research paper. But after a rocky start, it soon turns into something both of them didn't expect.
Collide matches the college experience with the high-pressure environment of the sports world perfectly.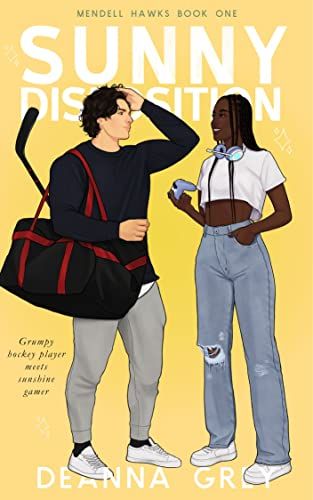 With an entertaining twist (he gets amnesia!), Sunny Disposition has to be one of the best college romance novels you can read right now.
The story follows hockey player Finn, who finally has the chance to meet his online crush. But then, he has an accident that same night, and when he wakes up the next day with a few details missing here and there, the doctor tells him he has amnesia. Moving with his teammates and best friends to a new house might be the change he needs in his life. He never expected Naomi, the girl sharing the house with them. And he definitely doesn't realize he's the same girl he was going to meet the night of his accident.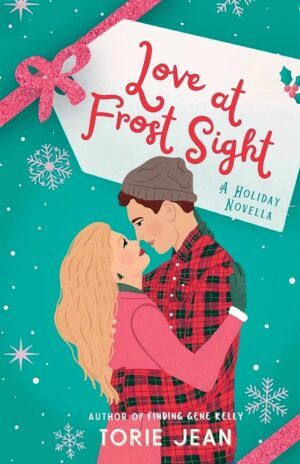 You know…Christmas is almost here, so this is the perfect opportunity to get you some holiday reads before the season is upon us. Love at Frost Sight is undeniably funny. This cozy fantasy romance novel captures your attention from the first page with a knock-out plot and charming characters. This book will make you believe that every person has a soulmate in this world.
Sorority girl Maddie and nerd Seth are sent, by a fairie, to another reality. In order to go back home, Maddie needs to make Seth, her nemesis, fall in love with her. But in this new world, Maddie is no longer the popular, mean girl — she now tutors this world's Seth, the hot quarterback of their college football team.
You can always expect Nia Forrester to deliver a fantastic story, and Snowflake is no different.
In this book, collegiate athlete and Olympic prospect Kal Carter feels the world on his shoulders. Most people tell him he's bound for greatness, but he isn't sure about it. To maintain focus on his athletic career, pushing everyone away feels safe. Until everything changes when the girl next door barges into his life.
---
There are far too many tropes and archetypes you can read in romance novels. This time around I wanted to talk about college-set romance novels. But you can definitely find more books from pen pal romances to road trip romance books.