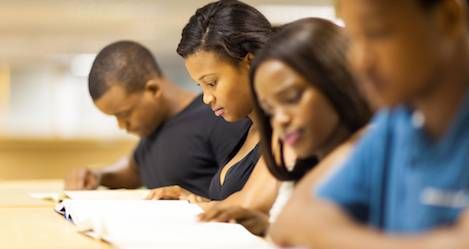 Lists
College Common Readings Round-Up, Fall 2016
This content contains affiliate links. When you buy through these links, we may earn an affiliate commission.
A few months after I got into college, I received a package from the school with my copy of The Iliad and instructions to read it for my first day of classes. I'm not sure how many of us finished it for day one but I know that it gave us all at least one thing to talk about when we arrived on campus. Even as a painfully anxious 18-year old, I knew I could ask my new dorm-mates if they'd read it or what they thought about it. Hopefully, that'd be enough to get a conversation going. As Jessi Lewis pointed out last year, the freshman common reading is an exercise in idealism. It is the belief that a book can bring us together, forge community, and hopefully impart an important life lesson at a moment of major transition.
Common readings are also complicated and sometimes controversial programs. College and university administrators, usually with the help of a faculty committee, select a single book for anywhere from 150 to 10,000+ students to read. They need to pick books that have broad appeal, are challenging but readable by folks with various levels of language proficiency, speak to the school's values, and encourage dialogue about big issues.
As you might expect, there is some resistance to asking students to read anything other than Great Literature (TM) in college. In their annual report on common reading programs, The National Association of Scholars complained that common reading programs focus on "recent, trendy, and intellectually unchallenging books." I don't generally worry about the death of literature and tend to think concerns like this border on "kids these days" griping. Reading a popular novel or memoir with a critical eye is a skill that students will find useful far beyond their college years. "Easy" (whatever that means) and popular doesn't always mean "simple."
I pulled together a list of fifty-five college and university common reading program selections for the class of 2020. This is by no means a formal study but I did my best to cover different kinds of schools in different regions. Below, you'll find the common reading selections of large state schools, small liberal arts colleges, schools in the deep south and on the west coast, religious schools and secular institutions, community colleges, women's colleges, and HBCUs. It may not include every college's pick for this year, but it's enough to see a few trends.
What makes me the happiest is the diversity of writers represented on this list. I expected a lot of dead white men but am pleased to find that the list more-or-less represents the plurality of voices we've got in the United States.
The other thing that stands out is the focus on identity, justice, and politics (broadly defined). Only a few of the books are explicitly about electoral politics but many of the selected books could be a case study in the ways that the "personal is political." College students have grappled with these issues for ages but, given that it's an especially tense election year, the intersection of identity and politics seems to have even more salience.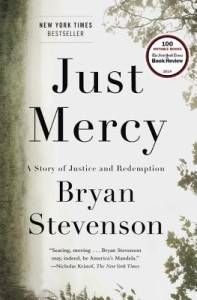 Finally, the clear "winner" for university common reading programs this year is Just Mercy: A Story of Justice and Redemption by Bryan Stevenson. Six of the schools on this list picked this book! Not only has Stevenson's memoir won a ton of awards and appeared on many "best of" lists, it's a coming of age story that directly speaks to selecting a career, finding purpose, seeking justice, and a demand for greater compassion for others. Plus, there's a film adaptation planned (and it's set to star none other than Michael B. Jordan). If there's a runner up, it's Wes Moore. He's the only author to have two books on the list: The Other Wes Moore and The Work.
American College & University Common Reading Selections for the 2016-2017 School Year (alphabetical by school)
This is, of course, just a selection of US college and university reading. Let us know in the comments what your alma mater is asking the class of 2020 to read before arriving on campus.