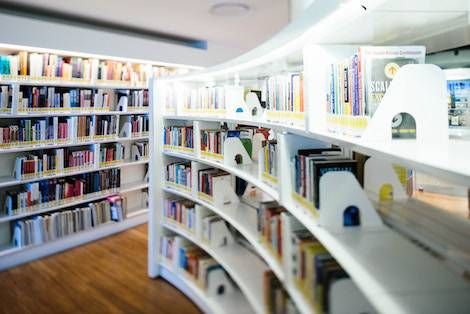 Our Reading Lives
My Favourite Souvenirs: Collecting Library Cards to Document My Life and Travels
I have always loved to visit libraries when I travel. They are a great way to see some of local life, and imagine or witness what everyday life in that particular city is like (in a similar way, I also quite enjoy visiting supermarkets in new cities). They're also a great place to hang out for a bit if you are tired of walking, or you need to get out of the rain or heat, or find out some interesting local knowledge.
A few years ago, when I was in the middle of doing my PhD on public libraries, I went on a research trip to the US and UK to visit some libraries, meet librarians and library scholars, and attend a conference. It was at the first library on that trip, Seattle Public Library, that I had a brilliant idea: 'I wonder if the librarians here will let me take home a library card as a souvenir?' I asked the librarian I met with, and she said yes. And so began my library card collection.
From that point on, I would often ask librarians at the libraries I visited if they would be kind enough to give me a library card I could keep as a souvenir. For the most part, these were unactivated library cards—there was one librarian who I don't think quite understood my request, so I ended up with an out-of-town library account for a library system in a city I've only visited twice.
Recently, I organised the collection in a business card holder, and wrote captions to explain the significance of the particular trip. I have library cards from the three case study libraries I researched for my PhD, one of my first library cards that I got as a child, the library card from my high school years. There are library cards from 2014, when I went on that trip to the US and UK and visited some of the most amazing libraries I've ever seen.
There are more sentimental cards, too, like the card from the Carnegie Library in Pittsburgh, which I was given on my first trip to Pittsburgh where I met my husband. There is a library card from San Diego Public Library which has a photo of the downtown library building, where we were married last year. There are library cards from the libraries we visited on our honeymoon, and when we went on a road trip for our first anniversary.
The only library cards that aren't in the album are the ones in my wallet because they're the ones that are used on a regular basis. In the wise words of Rita Mae Brown, 'When I got my library card, that's when my life began.'