Lists
Writing Together: 7 Books That Come From Collaboration
Lots of artists agree that making art—painting, writing, playing the tambourine—can be a lonely endeavor. Writing takes a lot of time alone thinking, writing, editing, and being alone some more. There's also a lot of beveraging. However, collaborative writing is a way for writers to create with some company, or alone but with a partner in writing. Collaborations come in a bunch of varieties, and in more recent times, across several genres.
The poet Ravi Shankar writes about his own collaborative experiences in Mess and Mayhem: The Plural Histories of Collaborative Writing.
He says, "In many fundamental ways, collaboration is the quintessential modern artistic practice . . . Though on the surface it might not appear to be the case, writing also has always been deeply dialogical, whether consciously or unconsciously engaging with other texts or more explicitly, if our work is being edited or we are incorporating the comments from other members of a writing workshop into our own creative practice."
He also reminds us that if T. S. Eliot didn't have Ezra Pound's keen eye for editing, The Waste Land "would have included much surplus, including [a] patently terrible imitation of Alexander Pope describing Lady Fresca taking a dump." Gross. And also, a good call on Pound's part.
Shankar has dabbled in collaborative writing as a poet. He and poet Reb Livingston created Wanton Textiles. It's a chapbook that came out of a clever, language-playing postcard exchange that turned into poems.
Some Collaborative Adult Fiction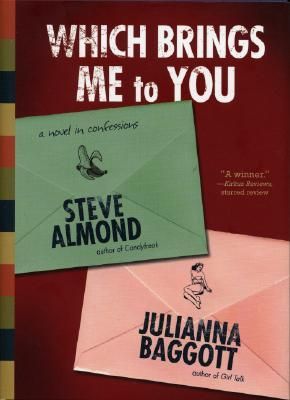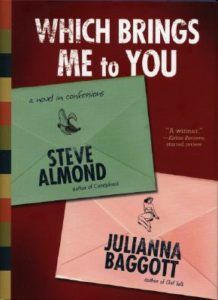 One of the first collaborative novels I read is a romance of sorts called Which Brings Me to You: A Novel in Confessions. Steve Almond and Julianna Baggott went the epistolary route in the way Shankar and Livingston's chapbook was founded. The novel appears mostly in letters and notes written to each other across time and distance. The main characters briefly meet at a wedding at the beginning. The exchange happens after.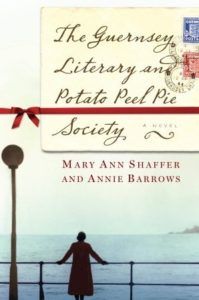 Another epistolary is The Guernsey Literary and Potato Peel Pie Society by Mary Ann Shaffer and Annie Barrows. Set against a post-WWII backdrop, a writer corresponds with members of said Society. This collaboration is a bit different from the others on this list. Shaffer died before the book was finished, so Barrows, finished it up.
Also, you can watch on Netflix now! (I haven't yet, so this is not an endorsement. I just know it's on my List).
If you're tired of reading only one mystery and suspense author, read a whole bunch of them all at once in No Rest For The Dead. I had a difficult time finding this on my library's shelves because at first I didn't realize there were many authors. It's cataloged under the editor. Twenty-six authors created this thriller, letting the tale unfold in each of their unique voices yet keeping a cohesive plot throughout.
Some Young Adult Collaborations
Get your collaborative Victorian Era on. These Vicious Masks takes place in England in the 1800s. Tarun Shanker and Kelly Zekas weave a tale of missing siblings, handsome strangers, and potentially super natural powers.
All American Boys by Jason Reynolds and Brendan Kiely is the story of two young boys told from each of their viewpoints. The stories are about the same violent incident, but they are in different voices from different backgrounds. This young adult novel won the 2016 Coretta Scott King Author Honor book, and was the recipient of the Walter Dean Myers Award for Outstanding Children's Literature.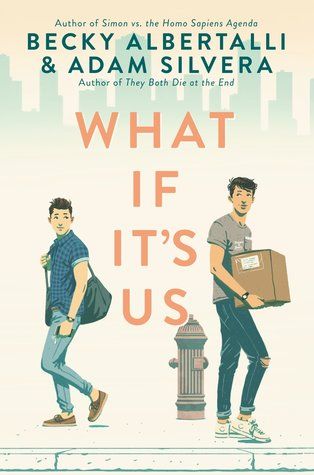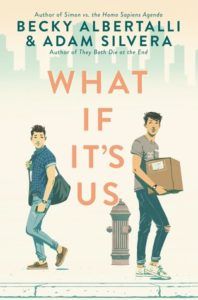 A New York City summer is the backdrop for What If It's Us, the story of Arthur, Ben, and what the universe has in store for them. Written by Becky Albertalli and Adam Silvera, this tale deals with finding yourself and finding love.
To get a little darker, dive into ballet school. I know, that could seem contradictory, but the secretive side of dance and gossip comes out in Tiny Pretty Things. This is the first in a series of gossipy teen drama by Sona Charaipotra and Dhonielle Clayton.
The emergence of collaborative works across genres seems to prove that Shankar is right about collaboration. More than editor and writer, it's become a mainstay for writers who find creativity as a team.
Which collaborations have I missed? Let me know in the comments.
For more on epistolary pieces, check out this Reader Harder 2019 list here.