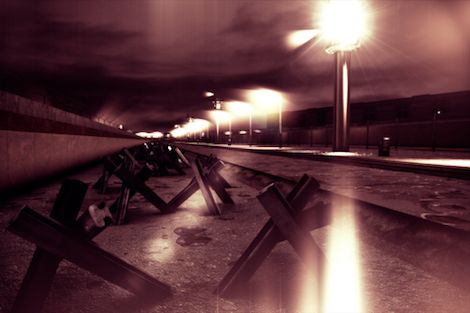 Lists
10 Cold War Books about the Culture and Society
This content contains affiliate links. When you buy through these links, we may earn an affiliate commission.
I have always loved spy movies, especially James Bond, and have loved learning, watching, reading Cold War books. In 2014, a documentary, Red Army, came out about the Soviet hockey program; I was riveted…and I don't even watch hockey in Chicago.
Back in another lifetime, I was a student of Latin American modern history, namely the history of the '60s, '70s, and '80s, focusing on Cuba and the Southern Cone (Brazil, Argentina, and Chile). My undergraduate thesis was on La Firme, a Chilean Socialist Comic Book Propaganda that was trying to teach Chileans how to become good socialists. There's an entire issue on agrarian reform. It was clever and funny. In graduate school, I explored Cuban Poster Propaganda, which is astonishingly beautiful.
The list below are ten Cold War books that go beyond the traditional narrative. The first five are history books that lean towards the social and cultural. Political and economic trends are important, but I always am interested in what everyone was else was doing and saying. Some are straight-up academic books, while others are wondrous theoretical texts that need to be better known. Some are in the world of popular history.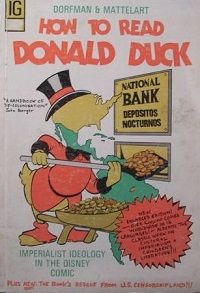 How to Read Donald Duck: A Guide to Imperialist Ideology in Disney Cartoons by Ariel Dorfman & Armand Mattelart
This is the oldest text in the bunch from 1971. It's not a history text but rather a book-long essay about how how Carl Barks's Disney Cartoons perpetuated the values of capitalism and imperialism. I include it because it's a brilliant book and and an important text to understand the political environment in Chile (and the rest of Latin America) during the Cold war. It's a heady read but well worth it. It talks about how success is defined as opening up markets to the world economy or how work is devalued throughout the comics. Sometimes the criticism seem a little far-fetched but others are a little too on the nose. With the reboot of DuckTales, this timeless book is timely again. (Note: I love DuckTales and will watch it!)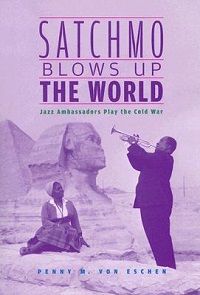 Satchmo Blows Up the World: Jazz Ambassadors Play the Cold War by Penny Von Eschen
This might be one of my favorite history books ever. It details how the State Department exported jazz and jazz musicians to win the hearts and minds of the world. Jazz was seen as a uniquely American art form. But it also deals with the racial politics and how jazz wasn't accepted before this as an acceptable music form. This text has amazing stories of daring-do. For instance, the time when Louis Armstrong decided to show up at the border without a visa because he wanted to see West Berlin…and he got through. As the then-ambassador explained, he couldn't even do that. I highly recommend this text.
This is a two-fer. Both of these Cold War books deal with the Soviet scientists who were charged with building the atomic bomb for the Soviet Union. Tense stories where these scientists had their careers and lives on the line. Also you get to appreciate the importance of coincidence. The Soviets found out how advanced the Americans were in atomic testing based on a journal article found by a family member in the U.S. who sent the article to his scientist relative.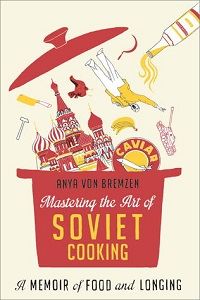 This book is a memoir of food and growing up in the Soviet Union. Each chapter starts with a different decade in Soviet Union through the lens of cooking. It really opened my eyes to the social realities of the Soviet Union, like the communal kitchens. But what really struck me was the moment when the narrator goes to America and goes to her first grocery store. She was terribly disappointed. You'll have to read to find out why.
This collection of essays is about post–Cold War Cuba, but it shows how the fall of the Soviet Union had huge impacts on Cuban life. Each chapter deals with different aspects of Cuban life in the aftermath of the fall, like hip hop, cigar making, dance, and so much more. I loved the chapter on the history of ballet in Cuba and the power of Alicia Alonso to make ballet an art form for the masses. Fascinating look at Revolution and post-Cold War Cuban culture.
This second list of five books are fiction books that provide other perspectives of the Cold War. Granted, several will lean towards Latin America, given my prior study. Some focus on dictatorships in Latin America, which may seem to have little to do with the Cold War. However, it's a sadly little-known fact how the U.S. collaborated and conspired with dictators to keep their companies from falling into the hands of socialists or communists. Enjoy these fiction Cold War books.
This work takes place under the brutal dictatorship in Argentina. Kaddish Poznan makes money getting hired by Jewish families to deface Jewish tombstones during a period when Jewish heritage was seen as a liability. His teenage son is a typical rebellious teenager but in the wrong time period. He goes missing and his parents figure out how to get him back. It's a beautifully written novel about a period that isn't well known.
Soviet Daughter: A Graphic Revolution by Julia Alekseyeva
This graphic novel is about Julia Alekseyeva's great-grandmother Lola in Russia through the Bolshevik revolution, the worst purges of the Soviet Union, and her eventual migration as a refugee to the U.S. Interspersed with the stories of her great-grandmother is Julia's own story of figuring out her own life and political consciousness in current day America. A delightful take on living in Soviet Russia.
I remember reading this in my first year of college during my reading period in my Latin American Civilization class. I was taking a break from studying and was astonished how the history of this book was identical with the history I had been learning. This novel is about the Trueba family, starting in post-colonial Chile up through the 1973 coup. This is a must-read since it is full of magical realism and surprisingly apt historical analysis.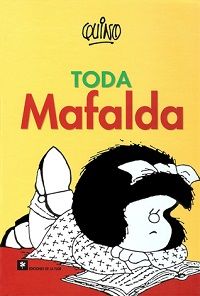 Mafalda is one of most beloved comic book characters of Latin America. Written in a strip comic form from 1964 to 1973, this comic is about a six-year-old girl who comments on Argentine society. Looking at middle class mores, notions of world peace, the rise of authoritarianism, she provides biting commentary on that era of Latin America. She's got her own plaza and murals inside a train stop in Argentina.
Two Underdogs and a Cat: Three Reflections on Communism by Slavenka Drakulic
This little book is composed of three short stories, each narrated by an animal about life under communist regimes. I have a soft spot in my heart for the first story about a rodent giving a tour of the Museum of Communism in Prague, Czech Republic. (It's crazy awesome, located above a McDonald's, on the same floor as a casino, and is open on Christmas day). Each story contemplates the meaning of society under communism and after communism. Is justice possible?
Check out this post for even more books about Latin America and the Cold War, or for more fiction on the Cold War:
I hope you enjoy these unconventional Cold War books!