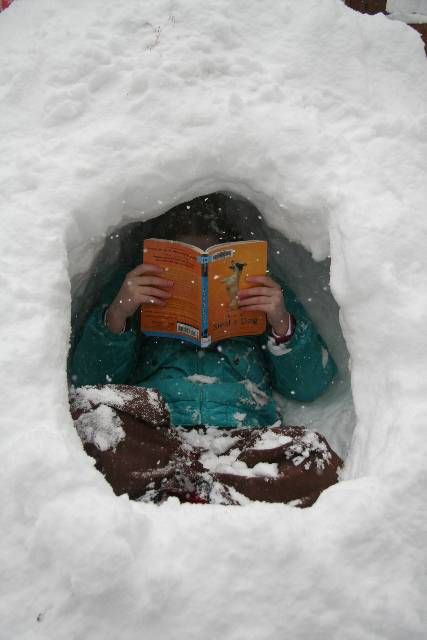 Fiction
Cold Reads for a Hot Summer
"It's so HOT," said everyone, every day, for the last three weeks. So hot that reading scenes from Victorian novels where members of polite society stay inside with the windows covered and don't move because it's so hot seems totally, completely unacceptable to me right now. In fact, reading anything that takes place mostly in the summer sounds like an awful idea. So just in case anyone else out there felt the same, I've compiled a multi-genre list of cool-weather books that can transport you (mentally, at least) to chillier climates.
Let the Right One In by John Ajvide Lindqvist-If you're craving both cold and something totally, completely creepy, check out this Swedish thriller. Twelve-year-old Oskar lives a mundane life in a cold, dark Swedish town (shocking, I know), until a young girl moves in next door. She only comes out when it's night, doesn't ever wear a coat in winter, and makes no noise when she moves. So, you know, do with that information what you will (by which I mean, be very afraid).
The Left Hand of Darkness by Ursula Le Guin– A human ambassador visits the planet Winter (aptly named–the landscape is all WHITEOUTS and SNOW TUNNELS and CHILLINESS) for purposes of trade/diplomacy. All citizens of Winter are each both male and female, alternating between the two sexes periodically. This is a sci-fi classic, and explores gender, politics, religion…and snow. Precious, precious snow. Oh! And there's INTRIGUE.
The Snow Child by Eowyn Ivey– An aging, childless couple is making it as best they can on their farm in the Alaskan wilderness in 1920, when one cold night they build a snow child in their front yard. The next morning, it's gone, but a mysterious blond girl begins appearing on their homestead. This is a lovely book that reads like a fairy tale, and the landscape descriptions will have you reaching for a sweater.
Murder on the Orient Express by Agatha Christie– This might be my Platonic ideal of a summer read: a nice, classic, breezy mystery set in a freezing cold landscape. The famous Hercule Poirot is stranded on the Orient Express train when it becomes snowbound on the track. Of course, someone dies in a rather gruesome way, and our favorite little Belgian is on the case. There's a rather unexpected twist that may raise the eyebrows of even the most seasoned mystery readers.
Ethan Frome by Edith Wharton– This classic is both accessible and short (for those who don't like their summer reading to be too academic), without sacrificing the beauty of the prose. It's a simple and sad tale of a New England farmer who falls in love with his ill wife's cousin. The setting for most of the book is a biting, harsh New England winter. If you want a some bleakness and melodrama on the side of your frost, this is the book for you.
The Shining by Stephen King– The first horror novel I ever read (fished it out of my grandfather's trash can when I was 10, truth be told), this will give you shivers for more than one reason. A family is trapped in a lonely resort in the mountains of Colorado, hired as the caretakers to see the place through the winter. This book is almost part of the American collective unconsciousness, but if you haven't ever read it (or you've only seen the movie), do- you'll be surprised how many creep-tastic details King crams in there.
There's also The Lion, The Witch and The Wardrobe by C.S. Lewis, if you're in the mood for a kid's book, as well as anything by Jack London. Do you have any other suggestions for a cold read to cool us down, Book Rioters?