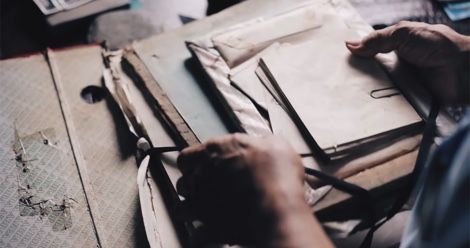 This list of cold case stories is sponsored by Atlantic Monthly Press.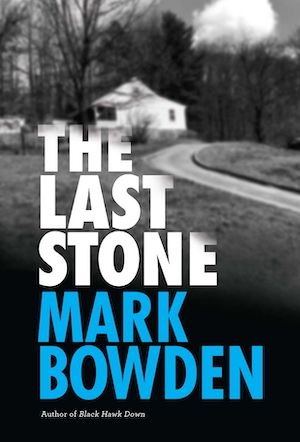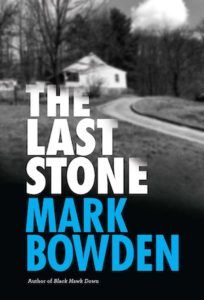 From "master of narrative journalism" (New York Times) and #1 bestselling author Mark Bowden, comes a gripping true crime story about the disappearance of the two Lyon sisters in 1975, and the extraordinary effort—40 years later—to bring their kidnapper to justice. "A riveting, serpentine story about the dogged pursuit of truth." –NPR "A stirring, suspenseful, thoughtful story that, miraculously, neither oversimplifies the details nor gets lost in the thicket of a four-decade case file." –New York Times
---
If you are a fan of Serial Podcast, these riveting books on cold cases will keep you hooked till the very end!
Death on the Devil's Teeth by Jesse P. Pollack and Mark Moran
The barbaric 1972 slaying of 16-year-old Jeannette DePalma remains one of New Jersey's most notorious cold cases. Plagued by rumors of witchcraft—DePalma's body was found on a cliff called the Devil's Teeth and allegedly surrounded by strange objects—the murder shocked the suburban Springfield community. Including extensive interviews with DePalma's friends and family, new evidence, and theories about who could have committed this horrible crime, Death on the Devil's Teeth provides the definitive account of this shocking cold case that remains a mystery more than four decades later.
Case Histories by Kate Atkinson
A complex and wickedly humorous literary detective story. Jackson Brodie, former police inspector turned private investigator, attempts to unravel three disparate case histories and begins to realise that in spite of apparent diversity, everything is connected.
Black Dahlia, Red Rose: The Crime, Corruption, and Cover-Up of America's Greatest Unsolved Murder by Piu Eatwell
The gruesome 1947 murder of hopeful starlet Elizabeth Short holds a permanent place in American lore as one of our most inscrutable true crime mysteries. Drawing on recently redacted FBI and LAPD files and exclusive interviews, Black Dahlia, Red Rose is a gripping panorama of noir-tinged 1940s Hollywood and a definitive account of one of the biggest unsolved murders of American legal history.
The Shadow of Death by
A riveting account of the search for a "latter-day Jack the Ripper" in New England. In the mid-1980s, someone stabbed six women to death in the Connecticut River Valley on the border between New Hampshire and Vermont. The murderer remains at large and the total number of his victims is unknown. In this brilliant work of true crime reportage, New York Times bestselling author Philip E. Ginsburg provides fascinating insights into the groundbreaking forensic methods used to track the killer and paints indelible portraits of the lives he cut so tragically short.
Adnan's Story: The Search for Truth and Justice After Serial by Rabia Chaudry
In early 2000, Adnan Syed was convicted and sentenced to life plus 30 years for the murder of his ex-girlfriend Hae Min Lee, a high school senior in Baltimore, Maryland. This story was turned into the phenomenal podcast Serial. But Serial did not tell the whole story. In this compelling narrative, Rabia Chaudry presents new key evidence that she maintains dismantles the State's case: a potential new suspect, forensics indicating Hae was killed and kept somewhere for almost half a day, and documentation withheld by the State that destroys the cell phone evidence – among many other points – and she shows how fans of Serial joined a crowd-sourced investigation into a case riddled with errors and strange twists. Adnan's Story also shares Adnan's life in prison, and weaves in his personal reflections, including never-before-seen letters.
Lost Girls by Robert Kolker
Award-winning investigative reporter Robert Kolker delivers a humanizing account of the true-life search for a serial killer still at large on Long Island, and presents the first detailed look at the shadow world of online escorts, where making a living is easier than ever and the dangers remain all too real. This story of unsolved murders offers sharp critique of our society and gives a nuanced glimpse in the victims' life.
The Suspicions of Mr Whicher by Kate Summerscale
In June of 1860, 3-year-old Saville Kent was found at the bottom of an outdoor privy with his throat slit. The crime horrified all of England and led to a national obsession with detection,in the process ironically destroying the career of perhaps the greatest detective in the land. This is an exhaustively researched, utterly compelling work of nonfiction which reads like a Victorian thriller.
The Monster of Florence by Douglas Preston and Mario Spezi
The Monster of Florence chronicles the story of 16 murders that took place in Italy between 1968 and 1985. Though four different men have been arrested for and convicted of the crimes at different times, critics believe that the real killer has never been caught. This is the true story of their search for – and identification of – the man they believe committed the crimes, and their chilling interview with him. And then, in a strange twist of fate, Preston and Spezi themselves become targets of the police investigation. This is a harrowing and nail biting story involving murder, mutilation, and suicide – and at the center of it, Preston and Spezi, caught in a bizarre prosecutorial vendetta.