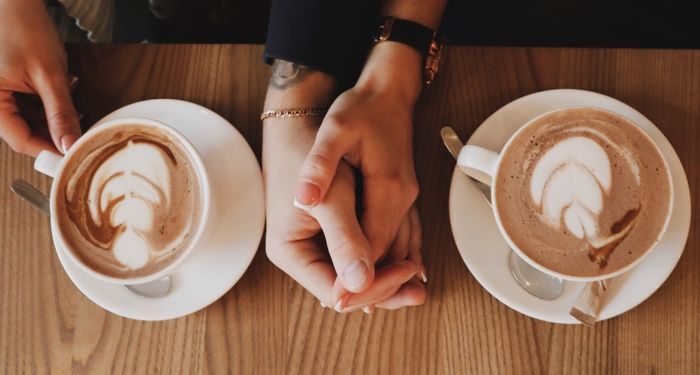 Lists
I Love You A Latte: 10 Delicious Coffee Shop Romances
This content contains affiliate links. When you buy through these links, we may earn an affiliate commission.
Coffee shop romances demonstrate how fiction and fan fiction have been blurring the lines since forever. What are Shakespeare's histories if not real person fiction? What is Paradise Lost if not the absolute pinnacle of Bible fan fiction? Nowadays, the kinds of tropes and plot devices previously seen mostly in fan fiction can be found in original fiction. And that includes the beloved coffee shop setting.
Coffee shop alternate universes have been around in fan fiction for about 20 years. In these stories, characters from other properties or real people are ported into a coffee shop setting. Typically, one of the main characters works at the coffee shop and their love interest is a regular customer, though there are many variations on that theme. For a more thorough history, check out SyFy's exploration of the genre.
What Are Coffee Shop Romances?
Coffee shop romances are stories that don't use previously established characters or real people. After all, the most talented romance writers can develop original characters so deftly that readers root for the romance to bloom just as readily as they would for fan fiction characters they already know and love.
But what is it about coffee shops? For one, a coffee shop romance is the actual dream for many. Bumping into that special someone in a genuine meet cute is preferable to the endless swiping on apps that more often than not only leads to lackluster chats. Furthermore, coffee shops are havens of coziness. They invite everyone to slow down, savor a beverage, and take a moment to relax. Coffee shops also represent a "third place," someplace that doesn't have the responsibilities of home and work. Third places are where communities can flourish. And romance too, naturally.
So I've brewed up a collection of coffee shop romances for you. I hope they can transport you to your own alternate universe, where the crisp air tempts you to pop into a snug little café to order a warm drink from that cutie at the counter.
---
If your fannish proclivities have brought you to romance, you've come to the right place. We've got hockey romances and romances about podcasters and radio hosts. We've even got romances taking place at fan conventions. There's never been a better time to be a romance reader, so pour yourself a nice cup of coffee and get to reading.