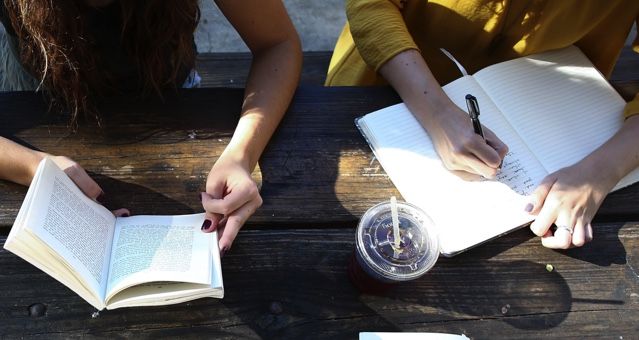 Lists
8 Co-Written YA Books That Prove Team Work Makes The Dream Work
This list of co-written YA books is sponsored by Sourcebooks.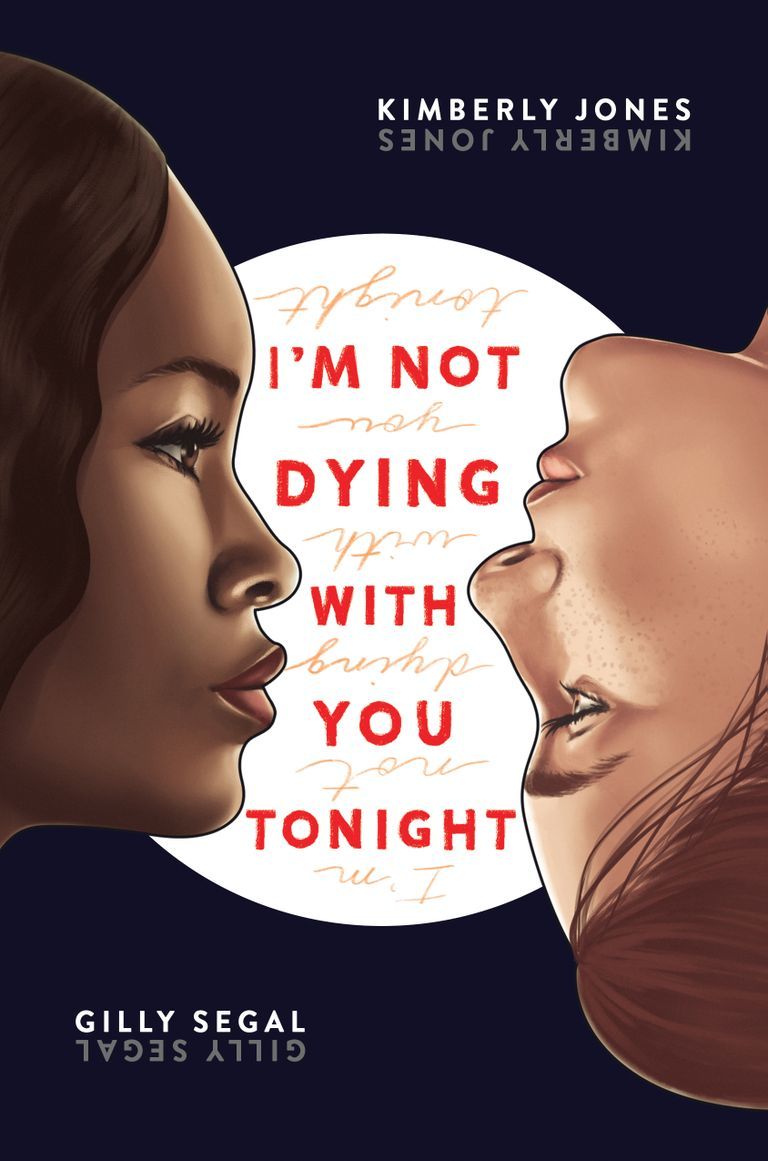 Lena has killer style, an awesome boyfriend, and a plan. She knows she's going to make it big. Campbell, on the other hand, is just trying to get through the year at her new school. When both girls attend the Friday-night football game, what neither expects is for everything to descend into sudden mass chaos. Chaos born from violence and hate. Chaos that unexpectedly throws them together. They aren't friends. They hardly understand the other's point of view. But none of that matters when the city is up in flames, and they only have each other to rely on if they're going to survive the night.
---
It is a truth universally acknowledged, that a single author in possession of a great novel idea, must be in search of a co-author to make it even better. Said no one ever, but that doesn't mean co-written YA books should be dismissed when it comes to your TBR.
In recent years, co-written YA books have become more of a norm rather than an exception. More authors, like those below, are opting to collaborate on novels or anthologies, giving substance to the saying that team work does, indeed, make the dream work.
The Way Back To You by Michelle Andreani and Mindi Scott
One spontaneous road trip. Two teens who are barely speaking or holding it together after the death of their best friend Ashlyn. Three strangers who received her life-saving organs. In this heart-tugging novel of love, loss and hope, Cloudy and Kyle travel hundreds of miles from Oregon to California, Arizona and Nevada to meet these strangers and find a way back to their friend…and perhaps even each other.
All American Boys by Jason Reynolds and Brendan Kiely
When Quinn witnesses his classmate Rashad getting beaten up by a white police officer, and the nation becomes divided on what really happened, he must decide which side of history he's willing to stand on. Is it the one where no classmate will have to be absent because of police brutality ever again or the one which blindly accepts that racism and prejudice died after the civil rights movement?
Illuminae by Amie Kaufman and Jay Kristoff
In the year 2575, Kady and Ezra are forced to join an evacuating fleet when their planet is suddenly invaded and a deadly plague threatens to destroy them. Told through a record of hacked documents including emails, military files, medical reports, and interviews, this is the first book in The Illuminae Files trilogy about lives interrupted, the search for truth and the courage of everyday heroes.
Unearthed by Amie Kaufman and Meagan Spooner
When Earth intercepts a message from The Undying—a long-extinct alien race—it offers a solution to undo the planet's environmental damage and turn lives around. The answers lie on Gaia, the alien home planet that Jules and Amelia smuggle onto for different reasons. But soon enough, they form an alliance to decode ancient secrets and survive alien traps or they risk spelling the end of the human race forever.
Tiny Pretty Things by Sona Charaipotra and Dhonielle Clayton
Gigi, Bette, and June are top students at an exclusive Manhattan ballet school, and each one will do anything to be the prima, the best of the best. One wants to dance even if it may kill her; one strives to outshine her ballet star sister; and one needs to land a leading role to please her mother. In this drama-packed novel about three girls who are friends as much as they are foes, they'll each do whatever it takes to turn their dreams into a reality.
Dry by Neal Shusterman and Jarrod Shusterman
This post-apocalyptic novel, written by a father-son duo, draws inspiration from the California drought. Ever since the Tap-Out, life has been a series of don'ts for Alyssa. Don't water this. Don't water that. Just don't waste any water. When the taps finally run dry, neighbours and families turn against each other in the search for water and Alyssa is forced to make life and death decisions in order to survive.
Dash and Lily's Book of Dares by Rachel Cohn and David Levithan
Lily has left a red notebook full of dares on the shelf of her favourite bookstore, waiting for the right person to find it. Dash is that person. In this whirlwind romance, Dash and Lily trade their dreams, dares and desires through the red notebook they pass back and forth across New York City in the hopes that it might lead to something more.
Yes, No, Maybe So by Becky Albertalli and Aisha Saeed
What do you get when two New York Times bestselling authors unite to write a book? Two characters who are brought together through political canvassing in a heart-warming story of love and resistance. As Maya and Jamie navigate the door-to-door visits for their local state senate candidate, they must also navigate the feelings and romance forming between them.
---
For more co-written YA books, keep your eyes peeled for these star-studded duos in 2020: Meteor by Tehlor Kay Mejia and Anna-Marie McLemore and Rumor Game by Sona Charaipotra and Dhonielle Clayton. You can also check out this list of the best co-written YA books that prove two heads are better than one!