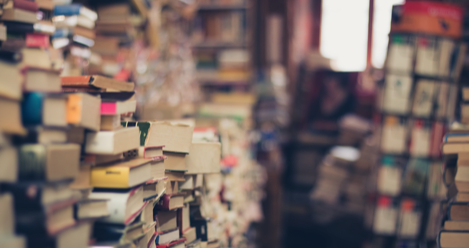 This content contains affiliate links. When you buy through these links, we may earn an affiliate commission.
There are many things to blame for my literary life. Perhaps it was the bookshelves all over my parents' house, the signed copies of picture books my mother brought home from teaching conferences, or my father giving me a copy of Lysistrata when I was 13. It could have been the stapled together stories I wrote when I was six, or the fact that my grandfather was a literature professor. While I do not know what started my obsession, I do know that a cluttered used bookstore next to a Planned Parenthood and a Hobby Lobby is partly responsible for keeping it fed and well.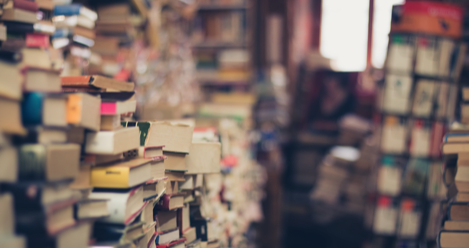 The Black and Read is part bookstore and part record shop in Arvada, Colorado. Somewhere between Boulder and Denver, Arvada is a bedroom community mostly made up of people who commuted to and from one city or another. It made an effort to be an artsy place, with a turn of the century downtown and a big art complex, but it wasn't immune to the corporate parking lots and boxy chain restraints that make up most of suburbia. The Black and Read, however, has defied the empty whitewash sentiment since 1991. Inside, books were stacked high on eccentric bookshelves, and the scent of old paper and incense still lingers through the memory of my fingers tracing along the spines. A section on Paganism and new age greeted guests as they walked in the door. One side of the front door is long glass cases filled with Magic the Gathering and Pokémon cards. On the other side of the door, piles of presorted books beckoned to be dug through.
There were sections of sheet music, a wall of board games and a wall two-dollar VHS, where a quirky heather friend bought me stacks of videos to expand my cinematic repertoire. It was where I purchased my favorite copy of Lord of The Rings, and my very first tattered edition of Jane Eyre, which passed back and forth from my best friend and me. It was where I took my required lists from college and bought Shakespeare anthologies, In Cold Blood, Catch 22, Frankenstein and many other books which have escaped my memory. It was perfect welcoming Chaos.
It was a place where my literary loving family wasted hours trying to decide on exactly the perfect book. Among the shelves, I sought myself and found my first tiny taste of counter-culture. It was also where I fell in love when a guy bought me a copy of Shop Girl and read me Shakespeare sonnets in the parking lot after the store closed for the night.
I haven't lived in Colorado for five years now, and the big Hobby Lobby is now closed. I worry that the skyrocketing rent prices and crazy competition will force out this place that shaped me into the writer and the reader I am now. Just like we need libraries and indie bookstores, used bookstores are essential. They democratize the land of books providing a place to cultivate book ownership in a way that is affordable. Used bookstores are where high art and low don't just live together but feed off of each other. Even now, two states later, many of the books I own I got from The Black and Read and I hope it is there every time I return.