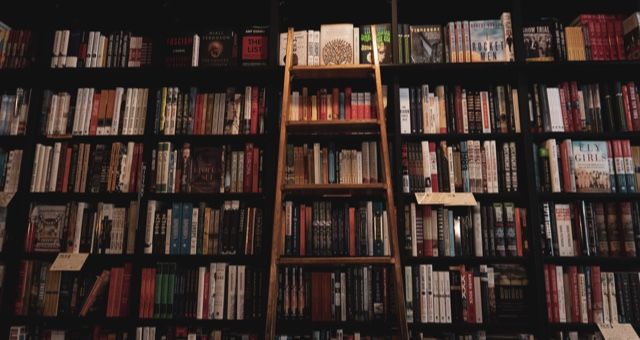 How To
Dreamy Closet Library Ideas to Add to Your Home
Ever since I was little, I dreamed of having my own closet library to hide in while reading about magical tollbooths and young wizards. Now that I'm an adult, I realize I don't need anyone's permission to create my own little reading haven. In fact, it seems anywhere there's open space is fair game, and some of these small space libraries seem like the most perfect places there are.
If you're lucky enough to have an under-the-stairs-style closet like the Dursleys, instead of blocking it off and shoving your magical nephew in it, break down those walls and create this amazing closet library and reading space.
If you're working with a more typical closet in a hallway or bedroom, don't let that stop you from tearing doors off! Utilize that space for both shelves AND reading space.
If you're not quite ready to go full home demo yet, that's okay! You can still create a closet library of your dreams by using a fancy French door and minimal setup work.
Or, take this approach and forgo the door entirely, creating amazing closet library storage from a previously too-small-to-actually use closet.
Need a space for your little ones to read in peace (and put away all those books you keep stepping on)? Try adding some shelves to their closets (they don't need all that space for clothes, anyway!) or using a small ladder to create an indoor treehouse book nook oasis.
No matter how you use your closet space, I think we can all agree that using it for a closet library is infinitely better than using that space for anything that's not books.
Is a secret closet library more your style? Check out these 10 Drool-Worthy Secret Passage Bookshelves.