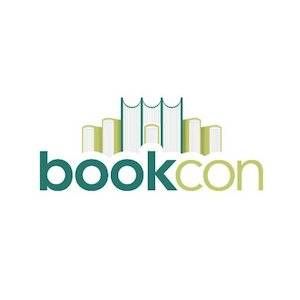 News
A Close Reading of BookCon's Statement
BookCon, a readers' convention being held the day after Book Expo America, released their current guest list last week, consisting of 30 white people and a (white) cat. We've been talking extensively around here about why that's a huge problem and why we won't be covering the event as a result, so I won't restate those reasons here. Yesterday, the Senior Vice President of ReedPop (the company organizing BookCon) sent us this statement in response to the criticism. It's pretty heavy on the Corporate Speak, so let's do a close reading:
We have heard the concerns and feedback about the current show lineup and are working on making this better.
This does not say, "We were wrong to create a lineup of guests with more cats than people of color." It does not say "we share your concerns." It says we have heard YOUR concerns and are working on making this better. It's just a grudging recognition that the audience has "concerns", which, when combined with the outright dismissal of these concerns because they come from publishing insiders and not "customers" (which is obviously false, as anyone who glances at BookCon's Twitter stream can see) casts doubt on their claims to care about what they're hearing.
As the show's producers, we are continuing to create content for BookCon right up to the show, and many more panels are on the way.
If ReedPop is truly as committed to diversity as their colleagues at BookExpo America and as the Senior VP Lance Fensterman says they are, that would involve making sure the guest list was diverse before it was released. The first roll-out of the guest list is the big reveal, the line-up of the names you're flaunting to bring in the biggest audience. Releasing it with no people of color means you're not interested in proactively including authors who are not white. In releasing a white guest list and THEN claiming you value diversity and that more panels are coming, you're showing us the opposite.
We don't want to make promises or statements that will at this point seem self-serving or sound like tokenism though.
They will sound like tokenism because that is literally (and I'm using the word correctly here) what it is. You are adding people of color to the line-up because you got flack on the internet for not doing so.
And I think people would really appreciate promises. Promises that this sort of line-up won't happen next year. Promises that when readers come to BookCon, they'll see writers from all sorts of backgrounds.
That's not what we believe in or intend to do. In fact diversity in our content has always been important to us, however we know that the first announcements of programming have not reflected that commitment to and belief in diversity, that's our error and one we are eager to correct.
Merriam-Webster defines commitment as: "a promise to do or give something, a promise to be loyal to someone or something, the attitude of someone who works very hard to do or support something." With this guest list, their first and most prominent, the one they wanted to create buzz with, does BookCon exhibit or give us a diverse list? Are they being loyal to diversity with an all-white lineup? Are they working hard to be diverse or support diversity? Of course, the answer is no. So saying you are committed to diversity is wholly inaccurate (at best, at worst it's just a PR-based lie), no matter how much you wish it to be true of your organization.
But we are not scrabbling to fix this because we have to. Instead we are continuing to create great content with this input and feedback at the very front of our minds to show our commitment to a compelling, diverse lineup of content that readers will love.
Just after we got this statement, Rachel Renee Russell, author of the Dork Diaries series, tweeted that BookCon had reversed its position on having her on the previously all-white, all-male KidLit panel. According to Russell, BookCon originally asked her to moderate the panel with a list of pre-written questions. When she asked if she could actually be on the panel, she was turned down. Now BookCon is getting heat, and they've asked her to be on the panel after all. That sounds like "scrabbling to fix" the problem "because you have to." And you know what? BookCon should be begging Russell to be on the panel after all. They should be "scrabbling" to fix this. I would expect a company with an actual commitment to diversity to correct an instance of bias as quickly as possible because it matters to them.
We hope to have some announcements soon that will reflect this desire.
So do I.
What this statement is missing is a reason why the original lineup was thirty white people and a cat to begin with. There is zero self-reflection or admittance that there's anything inherently wrong with the original lineup- just that people are mad about it. If the company is committed to diversity, how did a guest list like that get announced in the first place? Why is a fear of the appearance of tokenism less frightening than the fear of appearing prejudiced? And what about giving refunds to people who are asking for them, instead of ignoring those people?
A close reading (or even a surface reading, let's be honest) makes it obvious that this is ill-conceived and shallow damage control that does nothing to acknowledge or correct the core issue: BookCon selected guests they thought would draw an audience without thinking about diversity because, contrary to what they claim, diversity does not matter to them (or didn't matter, it certainly matters now). I am encouraged that they are developing a more diverse schedule of content, but it seems obvious that their motives are commercial, public relations-related, and not based on the ethics of diversity. Also, I am exasperated for the authors of color who will know that they're possibly being invited because of the outrage and will have to weigh the exposure and positivity of creating a more diverse lineup with the knowledge that it was probably tokenism.
Hopefully, ReedPop will learn that giving lip service to diversity isn't the same as actually being committed to it, and it will reflect in an interesting, multi-voiced lineup next year.