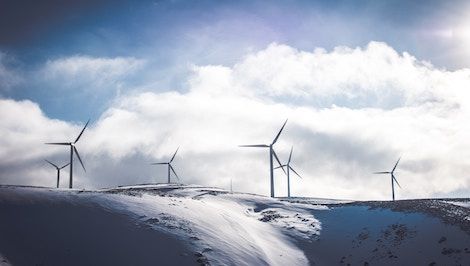 Fiction
Reading Climate Fiction: Aftermaths
This content contains affiliate links. When you buy through these links, we may earn an affiliate commission.
Climate Change and Fiction
I want to be clear about what I mean by climate change and fiction in this article. There are books that are fiction, where climate change is a fact of the plot. However, the fiction is inspired by reality. The reality that inspires these fictional plots is the fact of climate change's existence. It is a large genre called climate fiction, or cli-fi for short. I thought it necessary to clarify for anyone who may have come to this article with different expectations for climate change reading.
Like the climate fiction that arose in the late 1800s, reading about societies ravaged by climate change feels necessary. Most of the books I've collected on this list fall under the umbrella of speculative fiction, but they all have some didactic and hopeful qualities, like a lot of climate change reading. There are triggering apocalyptic incidents, but they also present that the general degradation of the world is human-caused. The themes of these books focus on what comes after the disasters that could change everything we think is familiar. After everything crumbles, these writers explore what humans will do to push forward, and what values we will hold.
A Time of Speculation
Age of Blight: Stories by Kristine Ong Muslim (illustrated by Alessandra Hogan)
A series of short stories follow the way civilization falls apart on a planet blighted by human nature. People and animals negotiate a world that is familiar and uncanny at the same time. The point of these stories is not to give answers to how we can avoid the degradation of the planet, but to point out the ways that we tend to ignore the signs of a world in ruin in favor of our own comfort. Alessandra Hogan's charcoal drawings are poignant additions to Muslim's writing.
Set in sub-Saharan Africa, a woman wanders into the post-apocalyptic desert landscape to die after suffering numerous traumas. Instead, she gives birth to a daughter whom she names Onyesonwu, meaning "who fears death." Onye is an Ewu, a child of rape, but she finds that she has unmeasurable magic and power. As she is stalked by a powerful force, Onye understands the power of her name and gets in touch with the history of the landscape she calls home.
This play, which caused extreme reactions from critics, delights in the weirdness of its premise and the intensity of a post-apocalyptic moment. After a global catastrophe, a group of survivors recount an episode of The Simpsons. The play follows groups of actors performing the "Cape Feare" episode seven years after the event, and then 75 years later. Even in a majorly disastrous situation, a group of people will still find a way to make people laugh. I highly suggest reading this play, and hopefully groups of intrepid actors will continue to perform it after the apocalypse.
Like Mr. Burns, this book follows a theater group performing their work after a flu pandemic that precipitated the fall of civilization. Kirsten Raymonde saw the beginning of the end at a performance of King Lear, and she continues her acting work with the Traveling Symphony. Soon, the group comes across a dangerous prophet who has taken it upon himself to decide what is truth in this nonsensical world. Mandel writes in an engaging nonlinear fashion, and this is one of the books from recent history that seems more prescient and relevant every day.
Further Scientific Reading
Here on Book Riot, intrepid writers have collection climate change nonfiction and scientific books to help us all get a better handle on what is happening to the planet. In addition, I suggest checking out the National Resources Defense Council's yearly roundup of important climate change literature.