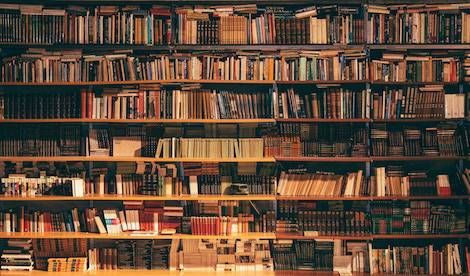 This content contains affiliate links. When you buy through these links, we may earn an affiliate commission.
Alice Nuttall is a children's and webcomic writer who spends her free time reading, knitting, and playing D&D, occasionally all at the same time. Her superpower is the ability to find a cup of coffee no matter where she is. She blogs at https://alicenuttallbooks.wordpress.com/. Follow her on Twitter @Ally_Nuttall
---
I'm well over the target age group now, but I'm still an avid reader of YA novels. In the wake of the YA-verse's recent #MeToo revelations, there are a few books I own that I don't really want on my shelves or my Kindle any more. I've deleted some, and shipped others off to charity shops (at least the books can do a little bit of good that way). This has left me, for the first time in at least twenty years, with a little bit of space on my bookshelves. So of course, despite the fact that my TBR pile is taller than I am (and I'm not exactly short), I've decided that the thing I need to do most is replace those books by toxic men with ones by awesome women.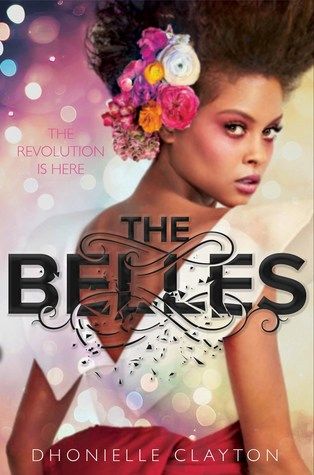 First on my shopping list was The Belles, the debut by Dhonielle Clayton. I've been hearing the buzz about this novel on YA Twitter for the best part of a year now, and I've had it on pre-order from the moment it went up on Amazon. I love a beautiful-on-the-surface dystopia, and the central idea of Beauty being a magical power that a handful of people can wield has set the gears of my bookish-feminist brain whirring. I can't wait to read this book and mull over the questions it raises.
Next, I'm diving into a bit of Shakespearean sci-fi with Malorie Blackman's Chasing the Stars. This futuristic retelling of Othello is a book that's crying out for a TV adaptation, with a group of exiled criminals meeting the survivors of a virus that wiped out the rest of their spaceship's crew, and the tensions between the two groups slowly raising to a boiling point that threatens the blossoming relationship between the central couple.
Finally, although it's not YA, I have space set aside on my shelves for Michelle McNamara's I'll Be Gone in the Dark. I've been devouring true crime since I started listening to My Favorite Murder, and I've heard so much about this book in that time. While I know that the case hasn't yet been solved* (and you bet I'm going to buy the revised edition when that finally does happen), I know that this book is, quite literally, the work of a lifetime, and I'm sure it'll be a fascinating read.
With these books and the others I've been stocking up on, my book collection feels like a much healthier place. Hopefully, the focus on combating abuse in YA and across the rest of the book world will continue, and we'll have more books from other fantastic women writers in the future.
*[Ed.'s Note: This post was written prior to the arrest of the Golden State Killer suspect. For more on that, read The Arrest of a Golden State Killer Suspect, and the Writer Who Never Gave Up]