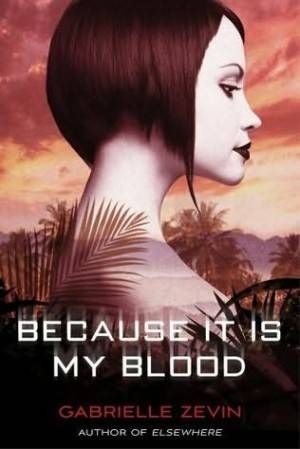 Fiction
Clean Your Act Up: Books About Characters Trying to Get a Fresh Start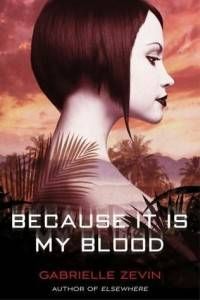 This installment of Riot Recommendation is sponsored by Because It Is My Blood by Gabrielle Zevin.
Since her release from Liberty Children's Facility, Anya Balanchine is determined to follow the straight and narrow. Unfortunately, her criminal record is making it hard for her to do that. No high school wants her with a gun possession charge on her rap sheet. Plus, all the people in her life have moved on: Natty has skipped two grades at Holy Trinity, Scarlet and Gable seem closer than ever, and even Win is in a new relationship. But when old friends return demanding that certain debts be paid, Anya is thrown right back into the criminal world that she had been determined to escape. It's a journey that will take her across the ocean and straight into the heart of the birthplace of chocolate where her resolve–and her heart–will be tested as never before.
_________________________
Last week we asked you to share your favorite stories about characters trying to overcome bad reputations and get a fresh start. The responses were all over the spectrum, including many memoirs. Here's what you suggested in the comments and on Facebook and Twitter.
Bad Marie by Marcy Dermansky
The Starboard Sea by Amber Dermont
A Tale of Two Cities by Charles Dickens
Great Expectations by Charles Dickens
Bridge of Sighs by Richard Russo
Nothing Left to Burn by Jay Varner
The Abstinence Teacher by Tom Perrotta
Dry by Augusten Burroughs
The World According to Garp by John Irving
Jane Eyre by Charlotte Bronte
Atonement by Ian McEwan
In the Sanctuary of Outcasts by Neil White
Gossip of the Starlings by Nina de Gramont
This is Where I Leave You by Jonathan Tropper
My Traitor's Heart by Rian Malan
Tweak by Nic Scheff
The Scarlet Letter by Nathaniel Hawthorne
The Kite Runner by Khaled Hosseini
When She Woke by Hillary Jordan
Fidelity by Susan Glaspell
What else would you add?