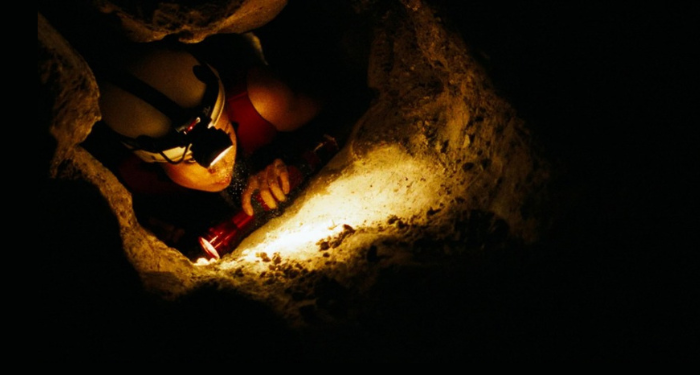 Horror
8 Terrifyingly Claustrophobic Horror Books
This content contains affiliate links. When you buy through these links, we may earn an affiliate commission.
When I saw The Descent over a decade ago (a movie based very loosely upon the book), it wasn't the subterranean cave-dwelling monsters that scared me. They were almost beside the point.
The fear I felt was more psychological.
In the film, a group of spelunkers descends into an uncharted cave, only to find themselves trapped, unable to go back the way they came in. As they search for a way back to the surface, these women find themselves muscling through holes that only seem to grow smaller and, as things grow darker and narrower, the protagonist gets stuck.
That moment, where she is gasping for air, her skin slick with sweat? This is one of the most terrifying parts of the movie for me. By the end of the movie, I felt emotionally wrung out from the sustained tension.
After seeing The Descent and deeming it the most deliciously terrifying movie ever, I realized I had a type. To me, the most terrifying thing of all is to be trapped, whether in a tight, dark space or in a terrible situation. The horror I gravitate toward even still — both in film and in literature — reflects that.
More recently, while watching the second episode of Guillermo del Toro's Cabinet of Curiosities, I got that same glorious thrill. A desperate and claustrophobic grave robber follows an army of rats into their system of underground tunnels in order to reclaim the prize they snatched away from him. The horrors he faces there made my spouse and I legit scream for an extended period of time.
If, as a fellow horror lover, this sounds like heaven to you, here are a few books that will give you that same claustrophobic feeling.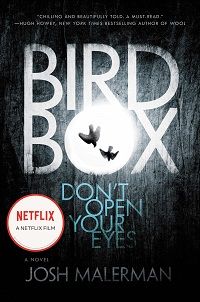 Bird Box by Josh Malerman
This horror-thriller came out in 2014 and, in 2018, was adapted into a film starring Sandra Bullock. But back before everyone including my mother became familiar with this story, I was just thrilled to come upon a new-to-me horror writer I could get excited about. I fell in love with Malerman's tale of an unseen menace that causes people to become violent and suicidal. For much of the book, the characters in this story remain in boarded-up houses with papered-up windows, only going outside while blindfolded. The claustrophobia comes from the way in which their world is forced to shrink, and all because of a monster they've never seen.
I picked up this sci-fi horror story about a shady cave expedition because it was giving me major Descent vibes. In it, our protagonist — only there to earn some money — makes her way through dangerous underground tunnels, where she is forced to contend with missing supplies, route changes, gear malfunctions, and worse. As she becomes ever more lost and disoriented, the worst part of all is that her only connection to the surface is a manipulative, controlling handler who seems to be hiding something.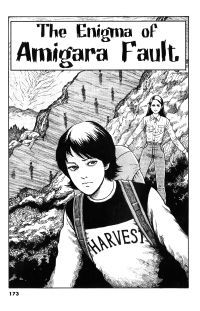 A fellow Book Rioter told me about this horror manga and, my god, what a piece of nightmare fuel. In this story, there's an earthquake in Japan. Afterward, a fault is discovered on Amigara Mountain, located near the epicenter of the quake. But what's truly weird are all the human-shaped holes that have been revealed in the side of the mountain, holes that seem sized to fit very specific people. As more and more people travel to the fault, drawn to the holes they feel match up with their bodies, things get…wacky.
The Hole By Hye-young Pyun
In this disquieting psychological thriller, a man wakes up from a coma after causing a car accident that took his wife's life and left him paralyzed. He is left in the care of his mother-in-law who, understandably, has Big Feelings about what has transpired. And so, his MIL neglects him, focused instead on digging holes in his late wife's garden. But why? With his life shrunk to fit the confines of his bed, his grief and paranoia drive him slowly mad.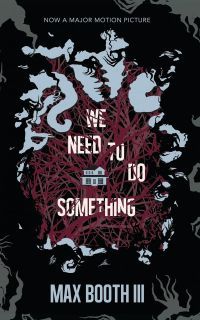 I recently read this novella in one quick gulp after a recommendation from a fellow Book Rioter, and it did not disappoint. With a tornado descending upon the neighborhood, one dysfunctional family retreats to their bathroom to wait out the storm, only to find themselves trapped when a tree falls outside the door. Confined to this small space, resigning themselves to the fact that no one seems to be coming to their rescue, each member of the family quickly spirals. But one of them is hiding a secret that eats away at her and, over time, readers can't help but wonder if, perhaps, this wasn't a natural disaster after all.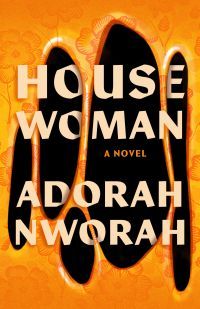 House Woman by Adorah Nworah (June 6, 2023)
You're going to have to forgive me because these next few books aren't out yet. They're totally worth the preorder, though. In this psychological thriller, a Nigerian woman agrees to an arranged marriage and gets on a plane to Texas and, presumably, to her happy future. But her live-in in-laws are overbearing, especially in their desire for a grandson. And as their behavior becomes increasingly unbearable, she realizes she's trapped: in a house in which she feels she's suffocating and in a country that isn't truly hers.
House of Cotton by Monica Brashears (April 4, 2023)
You won't have to wait as long for this one, as it's out at the beginning of April. In this social horror, a young woman — raised by her grandmother — is dealt a huge blow when her caregiver dies. Working at a gas station and with almost no money of her own, she feels trapped in the place where she grew up, and trapped in her grief. But then an odd job opportunity comes away, and she's forced to confront her grief, and the ghost of her grandmother, on a whole new level.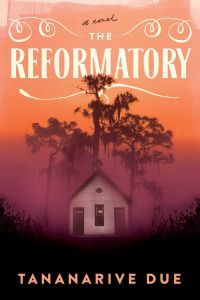 The Reformatory by Tananarive Due (October 31, 2023)
This last one isn't out until October (sigh), but you know it's worth the wait because Due knocks it out of the park every damn time. In her latest, our protagonist is sent to a segregated reform school after he kicks a white boy in the leg. Reform schools are no picnic in the best of times. But this particular school is apparently haunted by the boys who died there. Due wrote on her blog that the story was inspired by her own family history. Her great-uncle was sent to a notorious reformatory — "a prison disguised as a school" — at the age of 15. He never came home. Instead, he was buried at the cemetery on its grounds, the same cemetery readers visit in the Colson Whitehead novel The Nickel Boys. Due went on to write, "The Reformatory is a ghost story, but the monsters are human. History is the monster."
Hungry for more? Once upon a time, I put together a list of six books that are like Bird Box. And here's a list of 10 horror novels set underground.