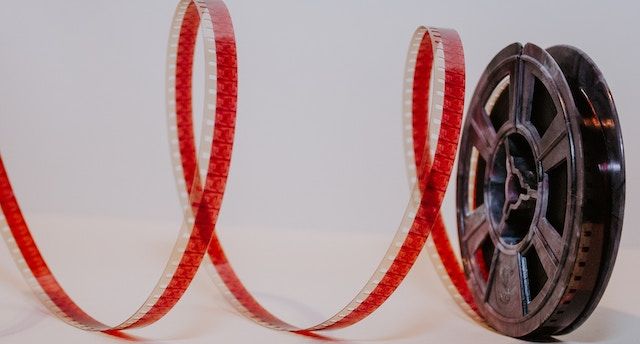 Fiction
These 5 Classic Books Are Getting Remade Into Movies
This content contains affiliate links. When you buy through these links, we may earn an affiliate commission.
Hollywood has no shortage of book-to-movie adaptations in the works right now, but most of them center on fairly modern titles that were released in the last decade or so. When it comes to classic novels, there are only a handful currently being re-envisioned into feature films — and virtually none of them are from authors of color (an adaptation of Richard Wright's Native Son was recently released on HBO).
Though we would love to see more iconic tales on the big screen, particularly those written by diverse authors, it is still exciting to see at least a few favorite classics getting retold (and in some cases, modernized), with the help of some truly fantastic actors. Here are five historic literary works that you can look forward to seeing in movie theaters soon:
It's been 25 years since Winona Ryder stole hearts (and earned an Oscar nod) as Jo March in the 1994 adaptation of Louisa May Alcott's beloved novel. Now, the March sisters are returning to screen. This time, Saoirse Ronan takes on the role of Jo. Emma Watson, Eliza Scanlen and Florence Pugh play her sisters, Meg, Beth, and Amy, respectively. Meryl Streep, Timothée Chalamet, and Laura Dern round out in the impressive ensemble cast.
Another reason to watch it? The movie marks Greta Gerwig's second directorial effort, following her Oscar-nominated debut, Ladybird.
If you didn't know that Broadway's musical Cats is based on a book, you're not alone. Many don't realize that T.S. Eliot's famous 1982 collection inspired the long-running theatrical production. And now, we're getting a third version: a movie. Unsurprisingly, the film features a star-studded cast, including Jennifer Hudson, Taylor Swift, James Corden, Idris Elba, Rebel Wilson, Ian McKellen, and Judi Dench. Tom Hopper, who helmed 2012's Les Miserables, will direct.
People who sobbed their way through Marley & Me (aka me) will want to bring to tissues to this one. Based on Jack London's 1903 novel of the same name, this film adaptation centers on a domesticated dog named Buck. He gets stolen from his California home and sold to freight haulers in the Yukon. Harrison Ford, Dan Stevens, Karen Gillan, Bradley Whitford, and Omar Sy will star.
Frances Hodgson Burnett's classic children's novel has made it to screen multiple times, although the 1993 film starring Maggie Smith remains the most well-known. Now, another version featuring Colin Firth is about to give it a run for its money.
Like the original 1911 novel, the movie follows Mary, a young girl sent to live with her uncle (played by Firth) on his remote country estate after the death of her parents. Once there, she befriends her sickly cousin Colin. The two kids find magic and healing in a wondrous secret garden discovered on the grounds.
Young star Dixie Egerickx will take on the iconic role of Mary.
Charles Dickens' semi-autobiographical 1849 work serves as the basis for this upcoming film. Like the novel, the movie will chronicle the life of the iconic character from his unhappy childhood through his journey into becoming a writer. The film will reportedly be a modern retelling on the story, as evidenced by director Armando Iannuci's approach to the cast. The filmmaker reportedly pushed for colorblind casting for the project. Oscar nominee Dev Patel will take on the iconic lead role. Tilda Swinton and Gwendoline Christie also co-star in the film.