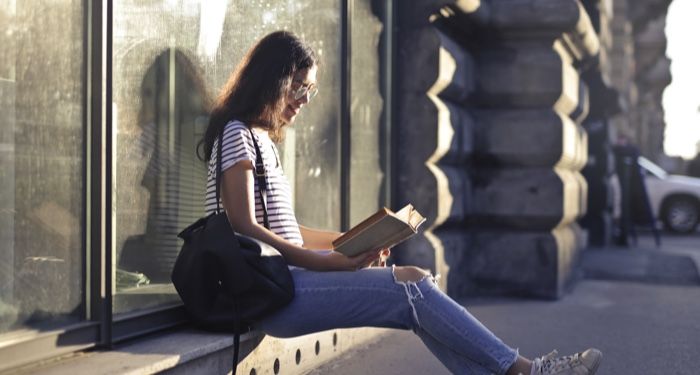 This content contains affiliate links. When you buy through these links, we may earn an affiliate commission.
Everyone deserves to see their experiences reflected in literature. That goes double for children and teens. But publishing's overwhelmingly cis-hetero whiteness has prevented many of us from finding protagonists who look, feel, live, and love like us. To that end, let's celebrate some classic YA books that made you feel seen when nothing else did.
Not that long ago, circumstances forced non-cishet, -white, and -able-bodied readers to take what little representation they could get. Publishers frequently put out books about people of color written by white authors. In many cases, these were poorly researched. (Looking at you, Island of the Blue Dolphins and Julie of the Wolves!) Without the internet to help spread the message far and wide, the problematic content in many of these books went unchallenged.
Today, we demand much more from publishing — particularly in YA and younger age categories. That's not a bad thing. Even well-meaning authors can perpetuate harmful stereotypes when they write about marginalized people. That's why many writers and editors try to normalize the use of sensitivity readers.
All that being said, this list examines the books that gave Gen-Xers and Millennials that all-too-important representation before we collectively decided to call publishing on its BS. From gender trouble to racial tensions, here are the classic YA books that made you feel seen when nothing else did.
---
Want more classic YA books? Check out this list of the best YA books of all time. We've also got some queer YA classics for you, and a look at YA reads dealing with intense subject matter.